115+ High-Performing Charity Auction Item Ideas for 2018
So you're planning a charity auction! If you've already taken the time to plan some logistics and identified the key software or tools you'll use to manage your event, all that remains is finding the perfect charity auction item ideas.
The right auction items will get your supporters excited and maximize donations to your mission!
When planning a charity auction, it's important to consider the size and demographics of your base of support. You should draw from a wide variety of ideas to find the perfect items. We've collected some of our very favorite auction item ideas and grouped them here:
Whether you're looking to plan a showstopping major event, a more casual auction, a school fundraiser, or a silent auction display, we've got you covered. Get started by exploring this comprehensive list!
---

Our Favorite Auction Item Ideas
Here are our top 6 picks for the best charity auction item ideas to get your supporters excited! From luxurious escapes to extremely practical year-long perks, these ideas are a good sampling of the full list below.
1. Puntacana Resort and Club Caribbean Paradise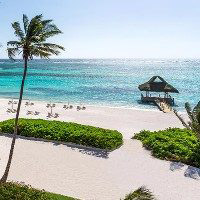 Bright turquoise water and white sand beaches. Who could turn those down?
This package provides everything one lucky bidder and a guest could need to enjoy Puntacana: a 4-night stay in a king or queen room at the Westin, round-trip airfare, and concierge service! The Dominican Republic, just two hours south of Miami, and its rich history are all possible for you to offer with Winspire Booking.
2. Kennedy Space Center Astronaut Adventure
Give one lucky winner and a guest a trip to the Kennedy Space Center for the ultimate Astronaut Adventure!
Nestled 45 minutes east of Orlando, the space center is waiting for your winners. This package includes the astronaut training experience, lunch with an astronaut, admission to the space center, a 3-night stay at Hyatt Place, round-trip airfair, and concierge service. Again, it's all thanks to Winspire!
3. Ultimate Hamilton Experience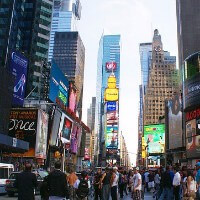 It's the hottest show on Broadway. Your guests will be dying for an in!
This package includes a 3-course pre-show meal with 2 of Hamilton's cast members, 2 rear mezzanine tickets to the musical, in-theater meet and greet with a cast member, and a Hamilton poster signed by all cast members. With Winspire's package, you'll be able to score tickets to the most talked about show around.
4. A Year of Flowers
Who doesn't love fresh flowers?
Give one lucky winner flowers for a year from a local florist. Each month, your winner will receive a fresh handmade bouquet to enjoy delivered from your partnering florist. This auction item also serves as a great gift for Mother's Day.
5. 4th of July Fireworks Viewing Spot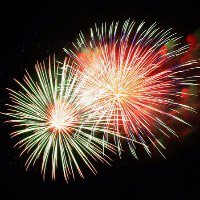 Give your winner and 3 friends a prime viewing spot for their fireworks show! Those great locations fill up with people incredibly fast around the holiday. Your winner will love a guaranteed good view.
This package should include lawn chairs, tables, drinks, and snacks all located in front of the crowd. Coordinate with your town to reserve their spot months in advance.
6. Oil Changes for a Year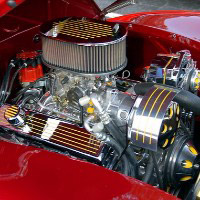 Do your auction attendees and bidders travel a lot for work or pleasure?
A year of oil changes at a local shop is the perfect auction item to give your winner a useful prize and help out a local shop. Be sure to discuss how many oil changes will be covered in the package with the shop.
---

Silent Auction Basket Ideas
Silent auction baskets allow you to group similar smaller items into one amazing packaged deal. Not only are these usually simpler to coordinate and put together, they're extremely popular with donors. Consider these themed baskets at your next silent auction!
1. A Night at the Movies

You'd be hard-pressed to find someone in your audience that doesn't enjoy a good movie.
This silent auction gift basket provides everything one lucky bidder needs to enjoy a trip or two to the cinema or a film screening at home. Include candy, popcorn, and a selection of DVDs, a Netflix subscription, or passes to a local theater.
2. A Spa Day Package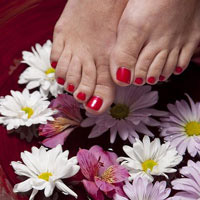 Who doesn't love to be pampered? A spa day basket will do just that for one of your auction attendees.
Offer an assortment of luxurious bath items including face masks, lotions, washes, and of course a fluffy robe and slippers to top it all off. Don't forget a scented candle to make this bidder's spa day complete!
3. Beach Days Basket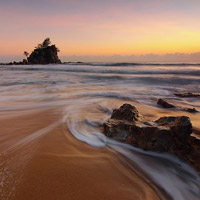 While you can't bring your auction attendees the sun or the surf, you can bring them a slice of the beach with this silent auction basket!
This package should include beach towels, a hat and sunglasses, sunscreen and tanning oil, beach toys, and an umbrella. If your auction is in the summertime, expect bidding wars!
4. Camping Package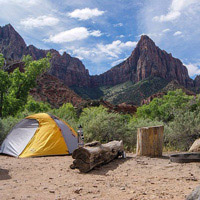 This item will be a dream prize for all of the outdoorsy types and adventurers in your audience.
The appeal of this silent auction basket doesn't just stop at amazing gear; the winner can use this gear to go on camping trips, enjoy some adventures, and make a myriad of happy memories. Remember to include a tent for two and two sleeping bags, a portable stove, water bottles, plates, lanterns, and a hammock.
5. Baked Goods basket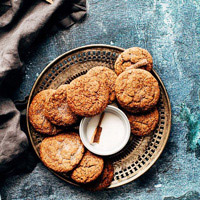 There are so many types of baked goods out there, and while they're all amazing on their own, they're even better together!
See if you can get sweets donated by a local bakery or have some of your talented supporters submit homemade goods. Any guest with a sweet tooth won't be able to resist the tasty treats, and the supporters who have donated them will get to show off their baking skills.
6. Chocolate Lover's Basket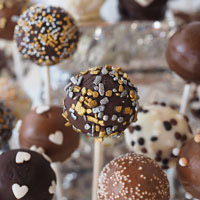 Chocolate comes in a wide variety of flavors, so why not give one of your attendees a taste of all of them with a chocolate lover's basket?
All that matters is that you cram this basket with as many different types of chocolate treats as possible! It's not only the perfect way for guests to indulge themselves if they so choose, but it also makes an excellent gift.
7. Ultimate Coffee Basket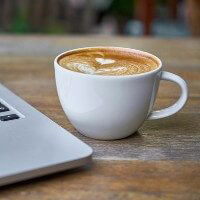 By the time they're done sampling this silent auction basket, one lucky winner will have a palate as sophisticated as a barista's.
Include an assortment of high-quality coffee from all over the world, as well as a few small accessories like scoops and filters. You should have plenty of coffee lovers in your audience who enjoy a cup of joe on a daily basis and who would love to try out some new flavors.
8. Tea Time Basket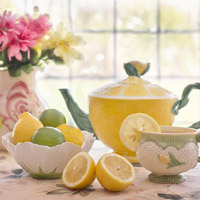 Did you ever have dreams of your very own tea party as a kid? With a tea time gift basket, those dreams can still come true.
This basket will include a tea set, a variety of teas, tea time snacks, and tea accessories like strainers and tea balls. While individual teas are too small to make into their own auction items, having such a variety makes the perfect basket.
9. Aromatherapy Gift Basket
One attendee at your auction will be walking away with the best smelling home around.
Your aromatherapy basket will include everything needed to keep their house smelling fragrant, like essential oils, candles, reed diffuser oil, sticks, and incense sticks and burners. You shouldn't fail to see plenty of bid activity on this one.
10. Bookworm Basket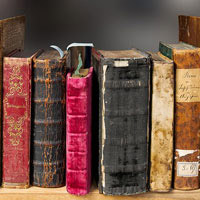 Do you have avid readers in your auction audience?
This gift basket should include books, bookmarks, a book light, certificates to a bookstore, and book-related paraphernalia. The readers, writers, and former English majors in your audience won't be able to resist this one. Depending on what you include, this item can be great for both adults and kids!
11. Rainy Day Basket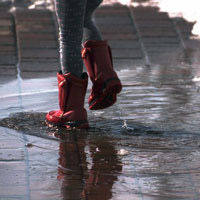 We all know that dreary feeling from childhood of being caught inside on a rainy day with nothing to do.
Depending on your auction's audience, this basket can cater to children or adults and include almost any item. To give you some ideas, you can include an umbrella and rain boots, colored pencils, a coloring book, books, magazines, and snacks.
12. Artist's Basket
The artists and creative types in your audience won't be able to say no to this one.
This silent auction package should include colored pencils, a coloring book, watercolor or acrylic paint, a sketchpad, brushes, and clay. If you're hosting a silent art auction in a museum or gallery, then this really is the perfect item for you!
13. Gardening Basket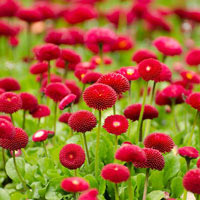 Calling all green thumbs! A gardening basket is just what the growers in your audience need to cultivate their very own garden.
This silent auction basket can include different types of seeds, gardening tools, gardening gloves, and gardening magazines. If there are supporters attending your auction who love to grow their own produce and get their hands a little dirty, they're sure to love this item.
14. Wine and Cheese Basket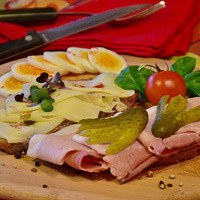 With a wine and cheese basket, your charity auction will always be a classy affair.
And wine and cheese baskets don't just include wine and cheese; the nicest baskets usually also include a knife, a cutting board, crackers, chocolates, and corkscrews. With this item, you'll be providing your auction attendees with a little slice of luxury to bring home with them.
15. Gift Card Basket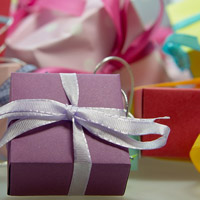 While gift cards usually don't receive a ton of bid activity on their own, they can generate a lot of bids when packaged together.
Which stores and restaurants you provide will depend on what you can procure and what your guests would find most interesting. The grab-bag nature of this silent auction basket is sure to spark the interest of the risk-takers in your audience.
16. Family Game Night Basket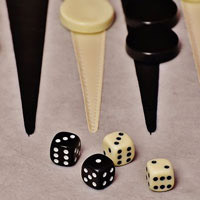 Amp up the family fun with a family-friendly game night basket that includes various card and board games.
Stuff the contents of this basket in a portable tote bag so that the winning family can bring the games on the go. As with most baskets, the more comprehensive the contents, the higher the bids you'll receive. Include everything from Uno to checkers to Monopoly!
17. Globetrotter's Basket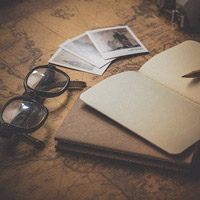 You can't travel the world without the right accessories.
A globetrotter's basket will provide one avid traveler in your audience with the things they need to travel in style like travel guides, portable travel games, a travel journal and pens, snacks, mini toiletries, and a first aid kit. There are tons of things you could include in a travel-themed basket, so don't be afraid to get creative!
18. Cocktail Basket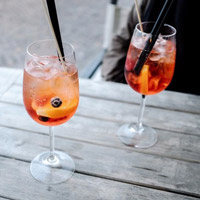 A cocktail basket will give the winning guest everything they need to mix world-class cocktails directly from their own homes.
You'll want to include a serving cart, a variety of cocktail glasses, a variety of liquors, a cocktail shaker, stirrers and other utensils, mixers and garnishes, and a cocktail recipe book. For this item, as with any gift basket, the more you can include, the better.
---

Art Auction Item Ideas
Artwork is a classic charity auction item and for good reason — it's perfect for attracting top donors and supporters. While dazzling works of art will be the main attraction at your art auction, you can offer these fitting items to add extra appeal to all the art and culture lovers in the audience.
1. Signed Memorabilia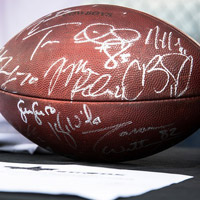 A piece of memorabilia signed by a famous actor or musician will make guests feel closer to their entertainment idols.
The possibilities with this one are practically endless, so to decide what would appeal most to your guests, analyze your attendee base. Whether it's a signed headshot or an autographed guitar, your guests will be fighting to place that final bid!
2. Rare or Custom Artwork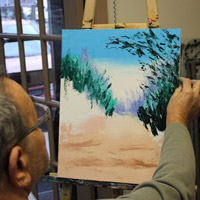 Paintings, sculptures, pottery–there are an incalculable number of art pieces out there, and no two are alike.
The rarer the pieces you can procure, the more successful these art auction items will be. Bonus points if you can find someone to create custom artwork for the winner. The pieces you offer your guests at your auction won't be like any other so the bidding will get competitive!
3. Museum Membership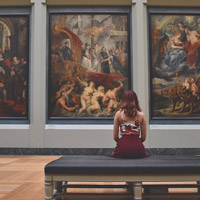 Give your guests first access to all of the popular exhibits and events at a local museum!
A family membership (passes for 2-4) ensures that the winner will be able to get their dose of knowledge year round. From art to science, from history to fashion, there are a million different types of museums out there, so think of which would have the widest appeal among your attendee base!
4. Art Classes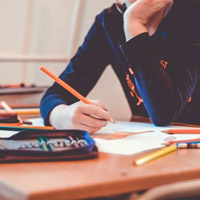 With weekly art lessons, the winner can become proficient in painting, sculpting, or pottery!
See if a local studio will offer a voucher for 3-6 months' worth of lessons. Try to leave the terms open-ended so that the winner can pick the type and level of classes that best fits their interests and skill set.
5. Rare Bottle of Wine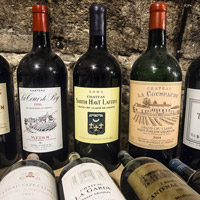 Wine is an extremely reliable fundraising item in all kinds of contexts!
Add a touch of luxury to your guest's lives by auctioning off a rare, vintage bottle. While it's possible to get this item donated from a store or vineyard, chances are that someone in your donor base has a bottle collecting dust in their wine cellar. It never hurts to ask!
6. Antique Furniture or Collectibles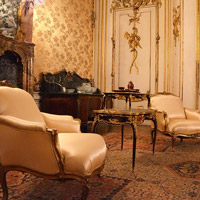 Antique furniture and collectibles can include a range of items, from pieces as large as wardrobes to those as small as China sets.
The possibilities on this one are practically infinite! All it takes is a little creativity to determine which type of goods will make the best art auction items for your donors.
7. Season Passes to a Local Theater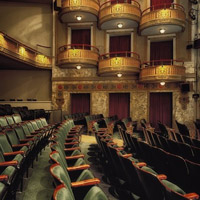 Turn up the lights, raise the curtains, and brush up on your Shakespeare!
A season pass for shows put on by a local theater company will keep guests both entertained and cultured. Find a professional-caliber company who's willing to donate 2-4 front row seats to each show. No opera glasses allowed here!
8. Singing or Music Lessons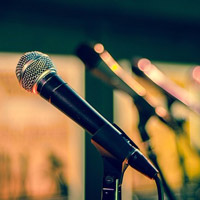 Perhaps one of your guests secretly sings like Celine Dion but needs a little more confidence before taking the mic. There's only one way to find out!
3-6 months' worth of weekly singing or music lessons taught by a professional are sure to do the trick! Help your attendees discover their hidden talents.
9. Ballroom Dancing Lessons
One lucky couple will be taking over the dance floor!
From waltzing and tango to cha cha and swing, the winner of this prize will enjoy 3-6 months' worth (one lesson a week) of private ballroom dance lessons from a professional dance teacher. See if you can get a local studio to donate the classes.
10. Comedy Show Tickets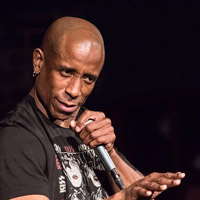 Take a seat and bring the tissues (for when you laugh so hard you cry.)
Tickets for a comedy show, either a local performance or a national tour, will be a popular auction item. To make this prize the best it can be, you'll want to work with the venue to get 2-4 seats in the pit. No balcony seating for your donors!
11. Culinary Classes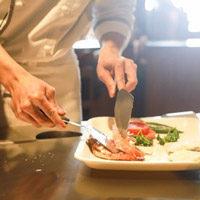 Any aspiring chefs in the audience? Give your auction attendees the chance to become a master chef with culinary classes!
Entertaining and educational, your donors can learn something new about food over their 3-6 month course! A culinary course is sure to be a great art auction item.
12. Makeover with a Stylist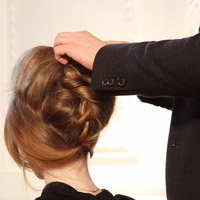 Dying to wear those new sandals, highlight your hair, or find a different style of makeup?
One lucky guest will win a day with a stylist, which includes a makeover, hair styling, and shopping! See if you can schedule a stylist from a local boutique or salon.
---
Consignment Auction Ideas
Consignment items will appeal to the adventurous donors at your auction. They're great for engaging the whole audience, too. Everyone will want to know who won the extreme adventure package! Try out some of these ideas at your event:
1. Exotic Getaway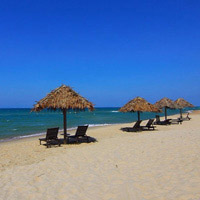 Whether it's a safari in Uganda or a stay at a luxury resort in the Bahamas, offer guests a unique and exotic getaway that they'll never be able to forget!
Provide round-trip airfare for two with a reputable airline, lodging for 4-7 nights, food and drink, and vouchers for a couple of fun events. The chance to do something new in an exotic locale is universally appealing.
2. Guided Tour Package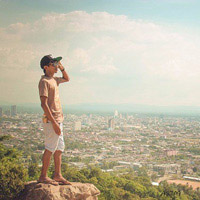 Guided tours are a popular way to travel, especially to foreign countries where there's a language barrier.
Offer a weeklong tour of one city that they can really get to know or a longer vacation that hits multiple countries or cities. Guests can navigate the streets while understanding the rich histories and cultures behind their destinations.
3. Week in a Vacation Home or Timeshare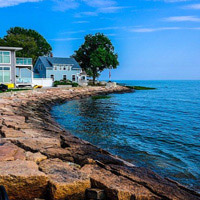 Interested in offering your guests another travel option, besides an out of the country excursion?
A small-scale vacation right here in the good ole' U.S.A. will do the trick. Offer your guests a week-long stay at a beach house so they can work on their tans or a retreat to a mountain cabin so they can brush up on their skiing.
4. Cruise
A cruise is the perfect way to offer guests an all-inclusive vacation.
There are many different types of cruises you can feature as auction items, such as luxury cruise, adventure cruises, themed cruises, family cruises, and world cruises. Each type of cruise will vary in length, expense, and flavor, so consider your donor base and the resources of your organization to choose the one that's right for you.
5. Helicopter Tour of the City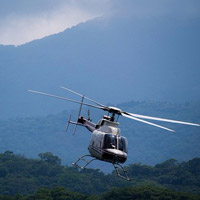 A helicopter city tour allows guests to enjoy a mini-vacation right from their own hometown, so there's none of the stress associated with taking a trip.
Allow guests to view their beloved city from a new vantage point by featuring a helicopter city tour as one of your auction items. Provide dinner and a bottle of champagne on a rooftop landing site that guests can enjoy.
6. Kayaking, Rafting, or Canoeing Day Trip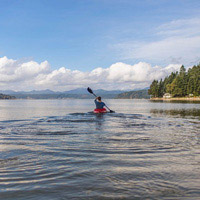 A day trip to the river to do a fun activity like kayaking, rafting, or canoeing is a prize outdoorsy, adventurous types will love.
Which of these activities you choose will depend on the geographic location of your event. Just make sure that it's close enough that driving there won't inconvenience guests too much so this consignment auction item is a hit.
7. Hang Gliding Experience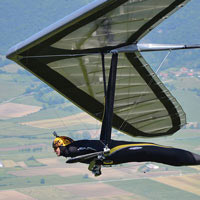 Imagine sailing through the treetops!
A day of hang gliding will allow adventurous guests to admire the great outdoors while getting the adrenaline rush that comes with experiencing it all from a bird's eye view. Hang gliding is a thrilling activity that most of your guests will likely have never experienced beforehand!
8. Weekend on the Slopes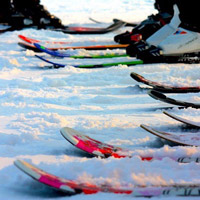 Grab your skis or your snowboard and hit the slopes for the weekend!
Because it's a vacation, this is another item that should be all-inclusive, so make sure you provide roundtrip airfare, lodging, skiing or snowboarding equipment, access to the slopes (obviously!), and food and drink! To make procuring this consignment auction item a little easier, focus in on all-inclusive ski resorts.
9. Hot Air Balloon Ride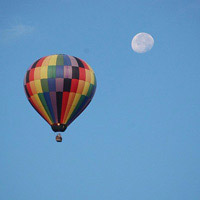 Guests will be able to experience their home city from a brand new view as they're floating leisurely among the clouds in a brightly colored balloon.
Many cities have companies that will provide hot air balloon tours, champagne included. Guests can pop open the bubbly, sit back, and watch as the city rolls by for an experience that's unique and luxurious.
10. Private River Cruise
Who hasn't dreamed of having the attractions of a cruise ship all to themselves? Your guests will sail down the river, usually while enjoying a multi-course meal and drinks.
Offer a private cruise so that the winner and friends will have the boat all to themselves. Cue the romantic night on the water or the boat-bound dinner party. A night on a boat reserved for just the winner and their closest friends is sure to make your guests feel special!
11. Weekend Stay at a 5-Star Hotel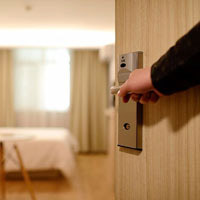 Give guests the opportunity to vacation in their home city by procuring a weekend stay in an upscale hotel.
To make this prize irresistible, you'll want to include 3 nights in a suite with a view, 3 days' worth of food and drink, a couple of vouchers good for a spa service, and a pair of tickets to a show, attraction, or other type of entertainment. This item can definitely get pricey, so see if a hotel will donate any or all of these components.
12. Disney World Adventure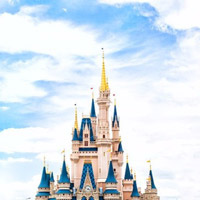 Bring one kid's dreams to life by auctioning off the ultimate Disney World adventure, good for a family of 4.
At the very least, this consignment auction item should include passes to all Disney World parks, airfare, lodging for 4-7 nights, and food and drink. Try to get all of the logistics covered so that parents can spend less time stressing and more time taking adorable pictures of their kids with Sleeping Beauty and Donald Duck.
13. Wine or Beer Tasting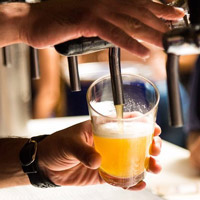 The winner and a group of friends will be walking away with the ultimate alcohol tasting experience.
If you're going to offer this item, make sure to provide food and transportation, too, so that your guests can imbibe safely. Whether it's a sunny day sampling fine wines in the vineyard or a casual evening tasting all the new beers at a local brewery, make sure to keep your consignment auction item private so the winner will feel exclusive.
14. Dinner Club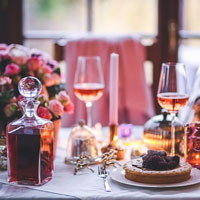 With this package, one lucky winner will be walking away with the ultimate dining package.
While the restaurants you choose will depend on who's willing to donate their services, try to provide a range of different cuisines so the winner can really expand their palate. Then, one night each month, the winner of this item and three friends will enjoy dinner and drinks of their choosing at one of the restaurants around the city.
15. Walk-on Role in a Play or TV Show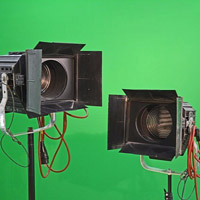 Calling all aspiring actors! We have the chance of a lifetime.
Give your guests the chance to enjoy their fifteen minutes of fame by auctioning off a walk-on role in a popular TV show or a local play that has high visibility. A walk-on role doesn't even have to include lines, so even those with minimal acting ability can enjoy this prize with no memorization required.
16. Concert Tickets for a Year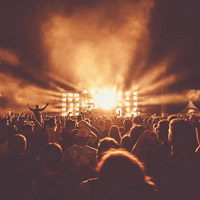 Give guests the ultimate year of live music with 12 months' worth of concert tickets.
You should plan on providing tickets to one show per month. For this one to work, find a bundle of tickets to purchase from a local venue. Make sure there's a variety of genres included in the shows selected and voila, your winner has a year's worth of music!
17. Tickets to a TV Taping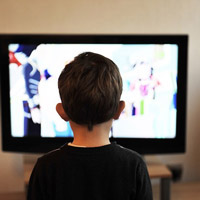 We're sure you've heard it many times before: the laughter, applause, and good-natured groans of a studio audience.
With tickets to a TV taping, the winner and 1-3 friends will become part of that collective laughter and applause, all while enjoying an insider's view of a popular TV show. Let the bidding wars begin!
18. Awards Show Passes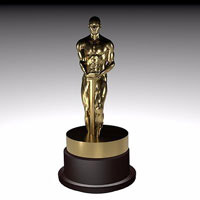 Roll out the red carpet and put on your best black tie apparel!
The lucky winner of this item and a plus one will be enjoying celebrity status for a night with tickets to a premier awards show. To make this prize as appealing as possible, pair it with airfare and a weekend stay in a nice hotel, so the winner will really feel like a star!
19. Day on Tour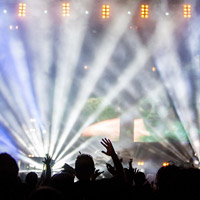 Offer the music junkies in attendance an experience they'll never be able to pass up: a day on tour with one of their favorite artists!
One very lucky winner and a friend will be able to go inside the tour bus and travel with the band to experience a day on the road firsthand. As part of the exclusive road crew, they'll be able to witness the concert from side stage, then top off an unforgettable day with a ticket to the afterparty.
20. Shadow the Director
Lights, camera, action! With a day of shadowing the director, one winner will get an exclusive look into the secret goings-on of a movie set.
Depending on your location and resources, you can dream big to get the winner onto a Hollywood movie set or opt to keep it small by having the winner shadow a local film.Whoever wins this consignment auction item will love the chance to get a behind-the-scenes peek into the world of film directly from the director's chair.
21. Catered Dinner at Center Field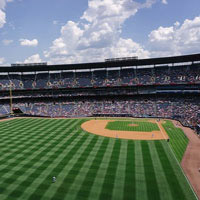 The stadium doesn't have to be reserved for the game. In fact, it can make an excellent date location, too!
The winner and a plus one will get a 3-course dinner brought to them right at center field (or center ice or center court, depending on which arena you're working with!). Rent out the stadium and recruit the services of a professional caterer to ensure it's an experience that the winner will never forget!
22. City Bar Crawl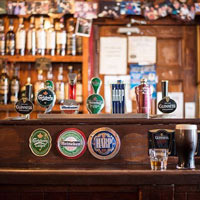 Get back into the college spirit with a city bar crawl! The winner and a group of friends will be chauffeured around in a limo to hit spots in the city.
As well as soliciting the services of a driver, see if you can team up with some bars and clubs in the area to provide the winner and friends with complimentary drinks. Bonus points for including dinner at a nice restaurant!
23. Traditional St. Patrick's Day Dinner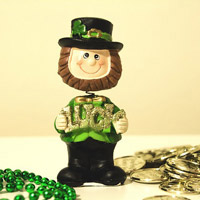 Top of the mornin' to yah! Is March around the corner?
Get into the St. Patty's day spirit with a traditional Irish dinner for your winner and five friends. While you might not be able to send your guest to Ireland, you can bring Ireland to them. Your donor will love their corn beef and cabbage, and don't forget about the Guinness!
24. Box Seats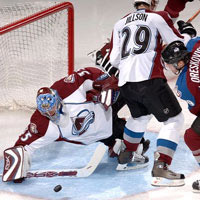 Any big sports fans in the audience?
Give your winner and a plus one boxed seats to the next big game. Whether it's football, basketball, or hockey, you can even have them chauffeured to and from the game to give them the ultimate experience! Make sure you include dinner and drinks for them to enjoy while watching their favorite players win.
---

School Auction Item Ideas
Your school auction items will be the perfect mix of fun and educational. School auction item ideas should appeal to a broad range of supporters. Use your school auction software to manage and offer some of the following items!
1. Class Pizza Party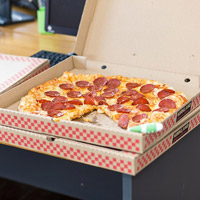 One lucky kid will win a pizza party for the whole class, no special occasion required!
While we're sure any kid would be satisfied with just pizza, you'll want to make the teacher's life easier by providing the whole package, including enough pizza for the entire class, a range of snacks and drinks, and cups, plates, and other utensils. Kids love themed parties (don't we all?!), so bonus points for providing some festive decor, too!
2. VIP Season Passes to an Amusement Park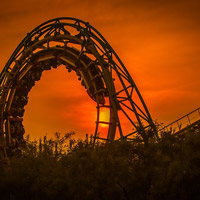 VIP season passes take traditional amusement park passes to the next level.
Not only will the winner of these passes have complete access to all of the roller coasters and attractions in the park, but they'll also be able to skip all of the lines. Plan on providing one pass for the winner and an additional pass they can use to bring a friend. You'll want to find a popular amusement or water park that's close to your area.
3. Premium Parking Spot for the School Year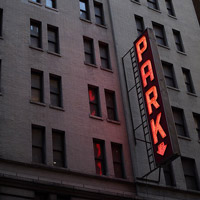 A premium parking pass will ensure that one student or parent will have access to a cream-of-the-crop parking spot for the entire school year.
The donated spot should be as close to school doors as possible and should always be reserved solely for the winner. Have the school design a custom parking tag, so it's easy for parking monitors to spot the pass and differentiate the winner from all those resigned to the plebeian parking spaces for the ultimate school auction item.
4. Toy Treasure Chest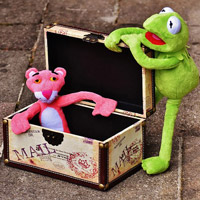 While there's no such thing as buried treasure, you can still make one lucky kid's day by featuring a toy treasure box.
All you'll need is a large toy box and a plethora of fun toys to fill it with. You can either center your box around a theme (dress-up, anyone?) or create a random grab bag. Considering that you'll want to channel your inner child on this one, there are really no limits to your imagination!
5. Ride to School in a Firetruck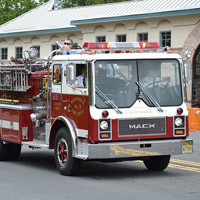 One lucky kid and their best friend will get chauffeured to school by a real-life firefighter in a real-life fire truck.
You can either have your "chauffeur" pick the kids up from their houses or have the parents drop their kids off at the fire station for a quick tour before they head to class. No matter where the winner arrives from, their friends are sure to be red with envy!
6. A Visit from Santa Clause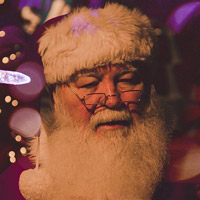 Ho ho ho! A visit from Santa Claus is what every kid needs to get them into the holiday spirit. See if one of your jolly supporters will don a red suit and white beard to pay the winning family a visit.
To make this an auction item parents will love, too, you should also recruit a volunteer with a good camera to take some holiday photos. Bonus points if Santa comes bearing gifts!
7. Birthday Visit from a Cartoon Character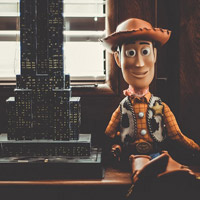 Power Rangers and Pikachu and Piglet, oh my! One birthday boy or girl will be hosting a very special guest at their birthday party: their favorite cartoon character.
For this idea, you'll need to find a volunteer with relatively open availability who isn't afraid to rock a full-body suit. While you'll ideally want to get a costume donated, hold off on selecting one so the winner can pick which character they'd like to meet.
8. A Month of Childcare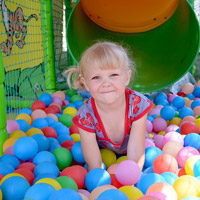 Nothing beats an auction item that can provide the winner with something as rare as more time, and that's exactly what this one will do.
A month's worth of child care will take away the stress of finding a good babysitter and give the winner the peace of mind knowing that their child is in good hands while they enjoy some R&R. There are probably tons of frazzled parents in your audience who would really appreciate some much needed time alone.
9. Custom-Built Dollhouse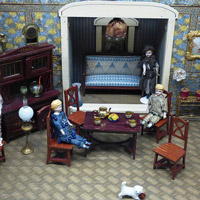 While the rooms and furniture may be tiny, the appeal of this item sure won't be.
As much as any child would probably love to play with even the most generic of dollhouses, there's something undeniably special about receiving something built by hand, especially if it was made just for you. That also means that this item is one of a kind, one of the primary indicators of an ideal school auction item.
10. Family Photo Shoot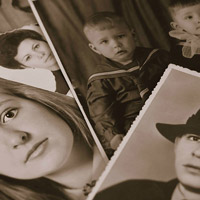 A family photo shoot has sentimental value going for it.
While this might not be the most popular item among the kids in your audience, the parents (the ones bidding) will love anything that can help them capture those fleeting family moments that seem to go by so fast. After all, you need something to document all of your kids' adorable phases (and attest to your family's normalcy, of course!). Plus, imagine what an excellent gift idea this would be for grandparents and other family members!
11. Book Reading from a Celebrity or Author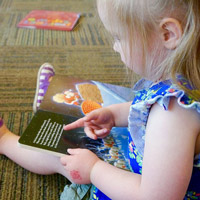 From Judy Blume to J.K. Rowling, there's a whole world of excellent children's literature out there that's dying to be heard over the buzz of technology.
Enrich the minds of today's youth by auctioning off a book reading done by a popular children's author or celebrity. The author or celebrity of choice will come to the winning child's class and read either one of their books or the winner's book of choice, respectively. Provide lots of popcorn and sweet treats to make this day at school unforgettable!
12. Custom-Built Treehouse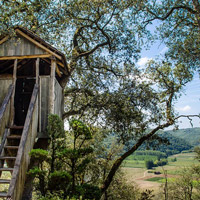 As a kid, we all probably begged our parents to build us a tree house at one point or another. And while mom or dad gave it a valiant effort, our tree houses were likely little more than some planks of wood nailed together with love.
With a custom-built tree house, on the other hand, one very lucky kid in your audience will receive the tree house of their dreams. To offer this school auction item, you'll need to solicit the services of an experienced carpenter who's willing to come to the winner's home and build them a tree house fit for a king or queen!
13. Elephant Ride at the Circus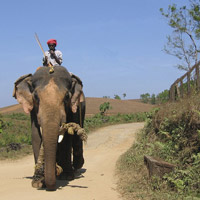 Step right up! One family of four will enjoy a trip to the circus with a little twist: the kids will get to ride on a real-life, larger-than-life elephant.
To organize this prize, you'll first need to make sure the circus is coming into town. Depending on what the circus will allow, the kids can either go for an elephant ride before the show or during. Who knows? Maybe you'll have an aspiring circus performer on your hands!
14. Rare Baseball Cards
Any baseball fan will be able to add the crown jewel to their collection with rare baseball cards.
To make the most out of this item, you'll want to find vintage cards with limited printings. In other words, the fewer copies of the card, the more valuable it will be. Depending on the worth of the cards you're auctioning off, you can feature them individually or package them together to create the ultimate set.
15. 25 Hours of Manual Labor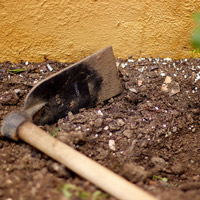 With 25 hours of manual labor, one of your auction attendees will have someone at their beck and call to complete any random tasks that the winner desires (within reason, of course!).
For example, your volunteer worker could help out around the house, work in the yard, run errands, and babysit or take care of the winner's pets. Luckily, this auction item requires no special skills.
16. Private Cooking Lessons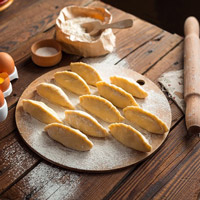 What's even better than eating delicious food? Learning how to cook it yourself!
With private cooking lessons from a local chef, the winner and a plus one will be transformed into cooking connoisseurs. Your prize can be weekly lessons for a month or a single lesson from a renown chef! Just make sure that the chef you find is also open to teaching all skill levels!
17. A Week of Meals from a Local Chef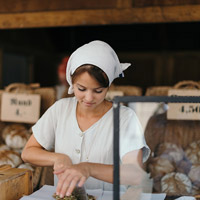 Turn off the stove and put down the utensils!
With this item, one lucky winner won't have to cook for a week. Instead, the winner and family will be enjoying a weeks' worth of meals made just for them by a local chef. The chef should provide breakfast, lunch, and dinner (don't forget dessert!) for a family of 4 for 7 days.
18. Tea Party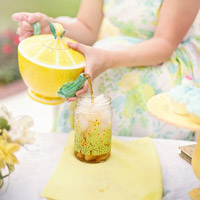 Remember sitting around a plastic table and serving your stuffed animals "tea" (likely just water) from a plastic tea set?
Make your guest's childhood dreams come true by auctioning off a tea party in the botanical garden. The winner and three friends will enjoy an array of different teas and finger foods as they're amazed by all of the remarkable local flora, thanks to this school auction item.
19. Maid Service for a Year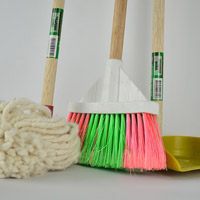 Take off your rubber gloves and step away from the vacuum!
The maid(s) who volunteers their skills should be willing to come to the winner's home once a month for 12 months to clean it from top to bottom. No more dust bunnies here! The winner of this auction item will be walking away with a year's worth of maid services and they'll also win the invaluable benefit of having more time on their hands to do with as they please.
20. Tickets to a Pro Sports Game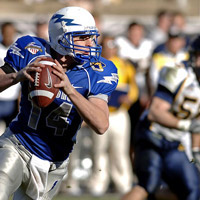 One lucky athlete in your audience will be walking away with the ultimate vacation: tickets and transportation to a professional championship game.
Depending on which sports are popular in your area, you could offer tickets to the Super Bowl, the World Series, the NBA Finals, the World Cup, the Stanley Cup, or the Masters. As with any package, the more comprehensive you can be, the better!
21. One Month of Tutoring from Teacher of the Year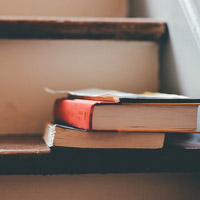 Help a student get ahead! While this package might be more appealing to the parents in attendance, both the students and parents will benefit from winning this auction item.
Select the local teacher of the year to give a student one month of tutoring sessions. The winner will have 4-8 tutoring sessions in the subject of their choice. Turn C's into A's with this school auction item!
---
Live Auction Item Ideas
Live auction items can range from large, luxurious packages to small, upscale products for day to day use. Either way, they'll need to be eye-catching and appealing onstage! Consider the following ideas for your next auction!
1. Home Entertainment Package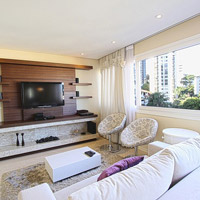 What if you could have your very own movie theater at home?
While that's not exactly what bidders will get with a home entertainment package, it comes pretty close. At the very least, your package should include a large TV, a DVD or Blu-Ray player, and surround sound speakers. See if you can get a volunteer to deliver and set up the equipment at the winner's home, so they don't have to do any work!
2. Jewelry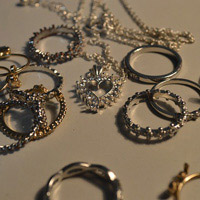 One of your guests will be leaving your auction with a shiny new accessory or two.
You can offer any type of jewelry, as long as it fits into your guests' price range. There are necklaces, earrings, rings, bracelets, and watches. Plus, they all come in a variety of styles and colors. The possibilities with this one are practically endless! This live auction item can add a little more glitz and glamour to any outfit.
3. Designer Handbags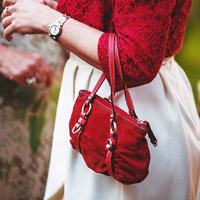 Sometimes, there's nothing more satisfying than splurging on material extravagance. Luckily, purses also happen to be functional on a day-to-day basis, too.
There are tons of different brands and looks for your organization to choose from; it all depends on your supporters' fashion sense and what you can procure. One (or more) bidders will be toting around all of their essentials in style when they win a designer handbag.
4. Outdoor Furniture Set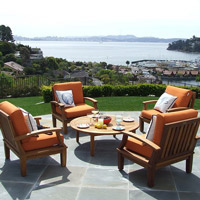 Sunbathing. Grilling out on the deck. Enjoying a cold drink with friends.
While a table with an umbrella and chairs should do the trick, throw in a grill and grilling accessories if you want to make this item even more appealing. We're willing to bet that this is a pretty universally appealing live auction item that anyone could find something to like about.
5. Pool Table
Bring a slice of the pool hall to one of your bidders' homes with their very own pool table.
This live auction item should include all of the necessary accessories, such as billiard balls, a range of cues and a cue holder, blue chalk, and table and rail brushes. These are just a few of many pool accessories out there, so the more you can include, the better.
6. Equipment Autographed by a Famous Athlete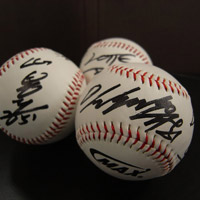 Whether it's a football or a baseball bat, a piece of sports equipment autographed by a famous athlete is sure to impress.
Provide a certificate of authenticity that's been signed by a witness to prove to auction guests that you're offering the real deal. Autographed equipment makes great decoration!
7. A Year's Worth of Massages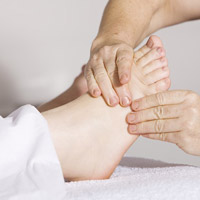 Between work, family, and a million other day-to-day stressors, everyone needs a little pampering and tension relief from time to time.
You'll want to solicit the services of a professionally trained masseuse who's willing to offer the winner the equivalent of one massage per month. Some rest and relaxation has never felt quite this good! And your winner doesn't just get one day of relaxing massages; they'll have a whole year's worth to look forward to.
8. Home Gym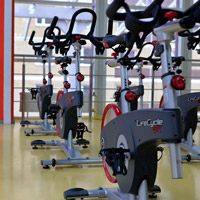 Bring your auction attendees' gym of choice right to their very own home with a complete home gym set.
You'll want to provide them with everything they need to stay in shape, so your home gym should include weights in varying sizes, a power rack, a treadmill, an elliptical machine, a bike, yoga mats, and all necessary accessories. To make this live auction item even more appealing, see if you can also find some volunteers to transport and set up the equipment in the winner's home.
9. Laptop Computer
Whether it's a Mac or a PC, for work or for play, laptop computers are one of the ultimate technological goods.
For this item, you'll want to find a high-quality laptop that fits into your audience's general budget. In our highly digital day and age, there's often nothing more enticing than a shiny new piece of technology. To make the prize sweeter, package it with some high tech accessories or a gift card to an electronics store so the winner can pick out what they want.
10. Handheld Tablet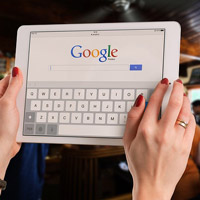 For those who want the power of a laptop without the bulk, you can auction off a tablet!
There are many different brands of tablets out there, so look for one with both the features and price tag that would best fit your attendees.Whether it's the sleekness of the tablet or its ability to make life a little more entertaining and efficient, it's sure to be a popular auction item.
11. Professional Digital Camera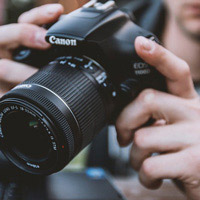 Calling all photographers!
The winner of a digital camera will no longer have to use their cell phone to take snapshots of their adventures (or even their day-to-day life!).Instead, they'll have a high-quality digital camera that can take professional-grade photos. Make sure to include lenses and other accessories to make this live auction item a prize guests can't resist.
12. Luxury Luggage Set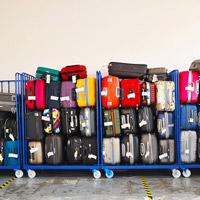 Every jetsetter needs a stylish and durable set of luggage for when they're trotting the globe!
A luxury luggage set consisting of two or three suitcases and a carry-on duffle bag is sure to make globetrotters feel prepared and glamorous, no matter where their adventures might take them. Plus, luggage sets make great gifts!
13. Professional-Grade Coffee Maker
Stop wasting money on Starbucks!
With their very own professional-grade coffee machine, the winner can make delicious, high-quality coffee drinks right from their very own kitchen. Whether they prefer espresso, lattes, or cappuccinos, they'll have everything they need to become a barista. Consider packaging this item with with some coffee, mugs, and a recipe books to make it even more attractive!
14. E-Reader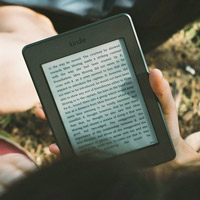 Any book lovers in your audience? We have the perfect auction item for them!
Whether its a Kindle or a Nook, this lucky winner will walk away with endless amounts of books right in their pocket! Make sure to include plenty of gift cards so your winner can buy all the books their heart desires. You can even supply them with an extended warranty on the product or an extra charger! Let your attendees travel through time and space with the literature they'll download on an eReader.
15. Netflix Subscription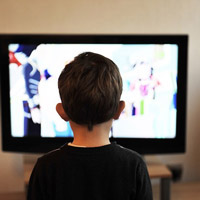 Every movie and TV show buff needs a Netflix subscription for catching the latest films and most recent seasons of their favorite shows!
Your winner will take home a year's subscription to Netflix with unlimited streaming of thousands of films and TV series. Horror to comedy to romance, you name it and Netflix has it! You can even throw in some popcorn, blankets, and pillows for the ultimate live auction item.
---

Unique Auction Item Ideas
Your unique auction items will be the items your attendees didn't know they wanted! Surprise them on the day of the event with some of these major items and packages. They'll be wowed and eager to place their bids!
1. Cuban Cigar Box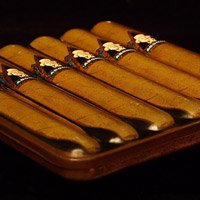 When one thinks of cigars, Cuba is usually the first place that comes to mind.
Treat one of your lucky guests to a Cuban cigar box with an assortment of different cigars for their smoking pleasure. While travel restrictions to Cuba have been easing up, this item still offers bidders something a little exotic, which can be incredibly enticing. See if one of your jet-setting supporters can donate this item for you, or look online to see what you can find. Whenever you offer guests something on the rarer side, you're sure to see more bid activity.
2. Historic City Tour with the Mayor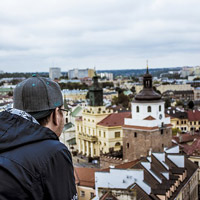 What's even better than getting a tour of all of the beautiful landmarks that make your city unique? Getting a behind-the-scenes peek into their history from the very person who's the leader of that city: the mayor.
The winner of this item and a plus one will get a personal, private tour of their home city directly from the mayor. While you'll probably want to let the mayor pick the stops on the tour for authenticity's sake, rent a limo and include dinner so the winner can experience this unique auction item in style.
3. Insider's Tour of a Popular Local Business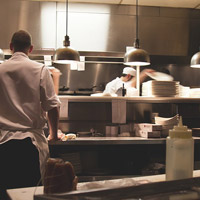 Whether it's the neighborhood indie bookstore, everyone's favorite boutique, or a local restaurant that has become the hangout spot, we're sure there's a place in your city that the locals just can't get enough of.
See if the owner of one of the city's hot spots will open their doors for the winner and a couple of friends and give them a personal tour of what really happens at the backend of a business. Your winners will also get a secret thrill out of being able to go where the rest of the community is forbidden to tread.
4. Chauffeur for a Week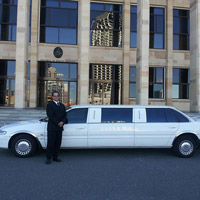 Must we bring up how popular apps like Uber and Lyft have been lately? Well, a chauffeur for a week is that times ten. One lucky winner won't have to get behind the wheel for 7 days.
For this item, you'll need to solicit the services of a professional chauffeur with fairly open availability who has access to a limo. Whether they want to sleep through the morning commute or need a designated driver to get them home from dinner, the winner should be able to call on their driver whenever they need.
5. 20 Hours with a Personal Assistant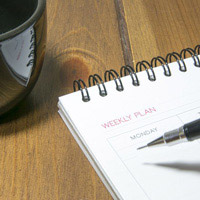 When the term "personal assistant" comes to mind, most probably think of a harried secretary answering calls, booking appointments, and going for coffee runs. Well, offering your bidders 20 hours with a personal assistant won't be much different.
The winner will receive 20 glorious hours of an assistant's help to take care of life's more menial tasks. With somebody doing the grunt work for them, they'll have more time to focus on the things that really matter, like work or family.
6. "Best Pizza in Town"

"Best Pizza in Town" will essentially be a competition between all of the pizzerias in your area. Have each of the restaurants donate a gift card that will cover a meal for a family of four.
The winner of this item will receive the gift card bundle, then try all of the local pizzerias. Alongside of multiple tasty meals, they'll also enjoy a fun family experience. The only stipulation is that they must determine the best pizza joint. The restaurant that the winner is the best will be crowned "Best Pizza in Town!"
7. Billboard Ad Space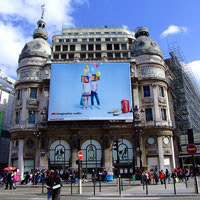 We've all driven down the highway and seen a blank billboard proclaiming, "Your ad here!" with a contact number beneath it.
The winner of billboard ad space won't even have to make that call; instead, they'll simply receive an ad space for their business high above the highway. Try to secure a billboard in a prominent place to make this item as appealing as possible.
8. Pro Golf Lessons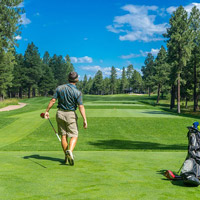 As any athlete can attest, there's no better way to enjoy sports than to get right onto the field (or court or course) and play for yourself.
To pull this unique auction item off, you'll need a professionally trained golfer who's willing to offer the equivalent of one lesson per week for a couple of months. Let your lucky winner put their passion for putting into practice!
9. Ceremonial Coin Toss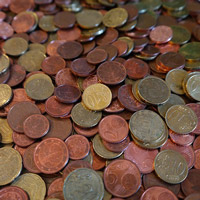 Heads or tails? Offense or defense? One winner will play a part in deciding the fate of their favorite team by performing the ceremonial coin toss at the beginning of a home game.
Not only will they get their fifteen minutes of fame right from center field, but they'll also stick around to watch the rest of the game. Here's to hoping the odds are ever in the home team's favor!
10. Catered Tailgating Party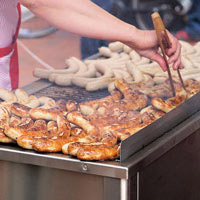 Bring the pre-party right to the winner's home with a tailgate for them and 50 of their closest friends.
You should provide fold-out tables and team-branded tents, grilling equipment, food, drinks, monitors for streaming the game, and lots of volunteers to help out. Make sure you have everything you need so the winner can sit back and enjoy the tailgate without having to lift a finger.
11. Private Yoga Classes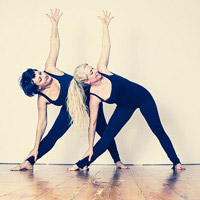 Put on your yoga pants and roll out the mat! It's time for one lucky winner to ace all of the poses with private yoga lessons from a pro.
To provide this unique auction item, all you need to find is a professionally trained yoga teacher who's willing to donate their time for one private lesson a week for at least a couple of months. Depending on what the instructor prefers, lessons can be in-studio or at the winner's home.
12. Personal Training Services for a Year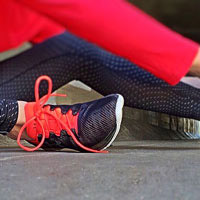 It's time to start working on that beach bod!
To make this the ideal auction item, the trainer you find should be willing to provide the winner with a personalized and comprehensive training plan and workout support.Help attendees get in shape and stay in shape with a year's worth of personal training services from a professional trainer.
13. Co-Host for a Day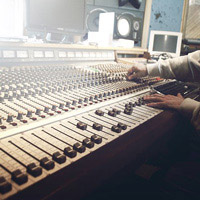 Most people like to stay informed with what's going on with the world, so it's a pretty safe bet that many of your auction attendees follow the local news or listen to a local radio show.
Why not give guests an opportunity to participate in one of their favorite shows by co-hosting for a day? They won't just be listening to the news anymore; they'll be telling it! Plus, the chance to co-host the local TV news or radio show is an item exceptional enough to have major bid potential.
15. 14. Software or Coding Classes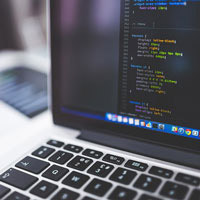 3-6 months' worth (1 lesson per week) of coding or software classes will be just what the techies at your auction need to become webmasters (pun intended)!
While the classes will be determined by what the donor is willing to give, try to keep them as open-ended as possible to account for the different skill levels and interests of your auction attendees. Classes are one of the most useful and valuable things you can offer your guests. Plus, this skill could last a lifetime!
16. A Month's Worth of Boarding and Pet Care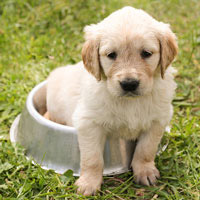 See if a local kennel will donate a voucher for 30-days' worth of free boarding and pet care to auction off at your event.
The unique auction item can include just the basics, but see if you can up the ante by including some pet-pampering services, such as bathing and grooming, nail clipping, and teeth cleaning. Depending on what the kennel is willing to donate, guests can either use the days consecutively or scatter them throughout the year.
17. Gas for a Year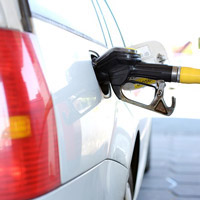 As all drivers know, buying gas is a necessary evil.
So see if you can get gift cards for gas stations donated by a local gas station or a donor who's been saving up their fuel points. There are a million other things we'd all like to be putting our money toward, but we still have to get around. Offering guests enough gift cards to cover their gas for a year is the perfect solution.
18. Shadow a Coach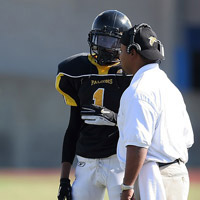 What's even better than watching your favorite sport from a box seat? Getting to watch it from behind the scenes!
From practice to warm-up to game time, one lucky winner will get to shadow the coach of a professional sports team for the day. The type of sport you choose will depend on your location, but aim to get the winner in with a professional sports team to make this opportunity as exciting as possible.
19. Lottery Ticket Tree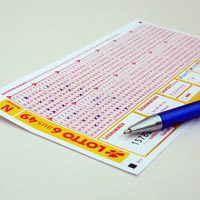 Lottery ticket trees are just a collection of lottery tickets arranged in an appealing way.
The most important part is that you include as many lottery tickets as possible. While there's no guarantee they'll win big, the chance to win even more money than they spent on this item can be an excellent incentive for bidding.
20. Motorcyclist for a Day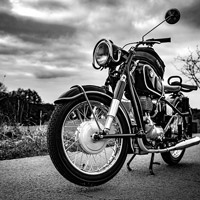 The winner of motorcyclist for a day will be chauffeured around town for the entire day atop the back of a motorcycle.
See if there's a motorcyclist in your supporter base who's willing to donate their time and driving skills. People are always intrigued by a little bit of risk, and this auction item offers just enough danger to make it irresistible. However, be careful with this one; since there is that element of risk associated with this prize, you'll want to make sure to check the cyclist's driving record.
21. A Year's Worth of Car Washes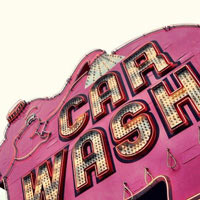 Through rain, snow, and pollen, the winner of a year's worth of car washes will always be driving around in a shiny and squeaky clean car.
Plan on one car wash a month for the span of 12 months. For this unique auction item, you can try soliciting the services of a popular local car wash or see if someone in your donor base will volunteer their hours to come to the winner's home and wash their car.
22. Smartphone
iPhone. Android. Windows. These are just a few of the brands of smartphones that your organization could offer as an auction item.
Such a pivotal piece of technology is sure to see a lot of bid activity, even to those who already own phones and might just want an upgrade. As with most of the technology items on this list, you'll want to couple the smartphone with some accessories, like a screen protector, case, and maybe even an extra charger.
23. Dinner with a Celebrity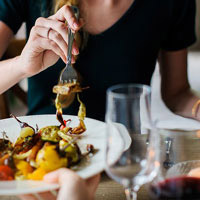 We've all heard of brushing shoulders with the famous, but what about dining with them?
During dinner with a celebrity, the winning bidder will have the chance to relish a delicious meal in the company of one of their favorite famous people. Depending on your resources, you can aim for big name celebrities (Tom Hanks or Julia Roberts, anyone?) or a local celebrity. After all, dinner with the mayor is still pretty cool.
24. Pig Roast or Crawfish Boil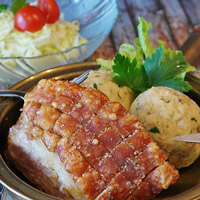 With a pig roast or crawfish boil, the winner will get a full blown feast brought right to their own home.
A handful of volunteers will be bringing the winner and friends enough pig or crawfish for about 50 people, a pit and utensils for cooking, and an array of sides and drinks. For this unique auction item, you can try to recruit the volunteer services of a catering company.
25. Ultimate Craft Beer Sampler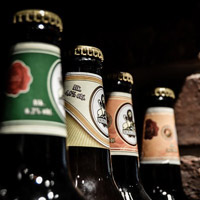 Many adults enjoy sampling new drinks, so this item should have universal appeal.
To really make this the ultimate sampler, you should aim for 100 beers or so. Mix and match breweries and types of beer to create the most diverse package. With the ultimate craft beer sampler, the winner will have so many beers to choose from that they'll feel like a kid in a candy store in the absolute best of ways.
26. Regional Wine Package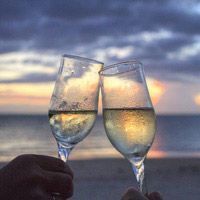 Why settle for just one bottle of wine when you can have many? Regional wine packages are a taste of the exotic right here at home.
Transport guests to the vineyards of southern California or the countrysides of France with a regional wine package. All that matters is that your package includes at least 3 bottles from the same region.
27. Lawn Work Package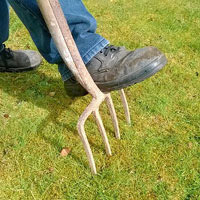 Maintaining a green lawn is tough work, so why not offer your audience something to ease the chore?
This package can include everything from lawnmowers and weeders to snowblowers and shovels. This unique auction item is sure to have bids flying as most guests would rather enjoy their yard, rather than spend all of their time fixing it up.
28. 6 Months of Dry Cleaning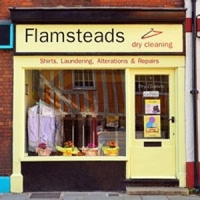 Help out your attendees by offering 6 months of free dry cleaning!
To really make this work, you'll have to work with a local dry cleaner to determine the number of garments they'll accept on a weekly or monthly basis. With one less chore to pay for, adults will be more than thrilled to receive this unique auction item!
---
When planning any type of charity auction, it's important to draw from a wide range of auction item ideas! Use this list as a launching pad as you continue to plan and procure all the items and packages you'll need. By considering your supporters, their needs and abilities, you can find the perfect items to get them excited and engaged.
Was this guide helpful? Continue your research with some of these additional resources: