School Auctions: An Updated Step-by-Step Guide to Your Event
At school auctions, schools fundraise by opening bidding on auction items and selling those items to the highest bidder.
Because they're so interactive, school auctions are excellent events for both raising a lot of funds and engaging your entire school community. In this comprehensive guide, we'll take you step-by-step through planning a school auction, as well as give you some useful tips that will help you make your event even more profitable.
Use the navigation below to explore each section your school needs some help with, or read through the whole guide to get a comprehensive overview of school auctions!
Finally, we'll cover more about BidPal auction software from OneCause and how it can benefit your next event. Ready to get started? Let's go:
---

1. Types of School Auctions
To begin, study up on the different types of school auction events. Think about your school and community, then consider what type of event might be best suited to your fundraising goals. Each type has its own benefits, but they also require different levels of planning and preparation.
There are 3 types of school auctions you might host: silent auctions, online auctions, and live auctions.
Silent School Auctions
Silent auctions are the most common type of school auction. During silent auctions, schools place items around the room for attendees to browse. Bids are either collected by using mobile bidding software or, more historically, by placing bid sheets next to each item.

Online School Auctions
Online auctions are essentially digital silent auctions. To run one, schools set up an online auction site where they can list images and descriptions of each item for bidders to browse. Before they start bidding, participants register by submitting their payment information.

Live School Auctions
Live auctions are not as common among schools, but many schools choose to incorporate them into their silent auctions. During these engaging fundraising events, an auctioneer facilitates bidding by introducing items. Participants place bids by raising paddles.

What type of auction should our school host?
While your school could host any type of auction (silent, live, or online), most schools choose to host silent auctions.
Silent auctions provide many benefits that address the needs and concerns of schools particularly well. Many schools will pair their silent auctions with live or online auctions (or both!) to raise even more money. However, silent auctions are usually the main attraction because they tend to be more:
Anonymous
Lucrative
Engaging
Inclusive
Social
Casual
Schools tend to be supported by tight-knit communities of parents and local leaders. For this reason, all of the characteristics above can be incredibly important for the success of your fundraising events. If a silent auction sounds like the right choice for your school, bookmark our silent auction planning guide. If you'd prefer to host an online or live auction event, not to worry! The process we're outlining here is helpful for any type of auction.

2. Questions to Ask Before Getting Started
Establish a few preliminary guidelines about your event and your goals before you move ahead with planning your school auction. Make sure your team considers these important points:

What is your budget for the event? To make sure your school will have all of your bases covered, the first step to planning your school auction should be setting a realistic and clearly-defined budget. Here are some of the expenses you might need to factor in:
Auction, event planning, and/or mobile bidding software.
A venue (if you aren't hosting your event on school grounds).
Staff hours.
Auction items.
Catering and entertainment.
Tables, decorations, and other supplies.
Try to anticipate all possible costs, and leave yourself some wiggle room to account for any unforeseen expenses.

Who will attend your school auction? One of the main challenges that schools face during their initial auction planning is deciding whether or not they'll open up the event to students as well as parents. There is really no right answer! Whether your event will be family-friendly or parents-only is entirely up to your school.
However, it is important to determine your audience in advance. A no-kids-allowed event will have a much different ambience than one that's open to the entire family. If you do choose to open up your silent auction to your students, it's advisable to pair it with additional attractions or another type of event.

Where will you host your school's upcoming auction? When it comes to silent auctions, schools have the advantage of having a built-in venue. Gyms, cafeterias, and auditoriums make suitable (and free!) silent auction locations, but just because the venue is free doesn't necessarily mean it's always the best choice. You'll want to consider the following factors, as well:
Size. Can the space accommodate all your attendees and supplies?
Parking. Will there be ample space for guests to park?
Accessibility. Is it easy to load and unload your supplies in the space?
Internet access. Can you access the internet from the space?
Lighting. Is the space well-lit to help display your items?
While cutting costs on the venue might seem too irresistible to pass up, hosting your auction in an off-campus venue could possibly bring you a better return. Think long and hard before you commit to hosting an auction at school.

How will your school auction fit into your other fundraising strategies? Silent auctions are often hosted in tandem with other types of auctions or other types of fundraising events. Your school can likely make more money by just holding a silent auction on its own because there will be fewer activities to distract guests from bidding.
The only exception would be if you chose to host an online auction, since online bidding won't be taking place during the actual in-person event. However, including other events in your silent auction can potentially be more engaging to your audience, depending on whether or not you'll have kids in attendance.
If you're hosting a family-friendly auction, you'll probably want to incorporate your silent auction into another type of event (for example, a field day or school carnival) to keep students entertained while their parents focus on bidding.

3. Choosing School Auction Software
Any school auction software you choose should accomplish a few essential tasks. Most importantly, it must include event management features and mobile bidding capabilities. Let's examine specific tools to look for:
Even Management Features
School auction software should simplify any auction event's planning efforts, which in turn helps schools to manage various tasks and give them a 360-degree view of their fundraising efforts. Essential components include:
Event management tools. Track and manage your auction details and information in one location. View information like item details, venue location, and confirmed guests.
Auction item management. Make note of each auction item's donor, market value, starting bid, and other important details to create detailed item records and craft an item catalog for easy item consultation.
RSVP management. Thanks to school auction software, you'll be able to accept registration digitally and in-person, assign guests their bidder numbers, and organize seating arrangements.
Robust reporting. Run reports to quantify your school's auction success. Learn about your guests' experiences, popular items, and more. Use these insights to improve for your next event.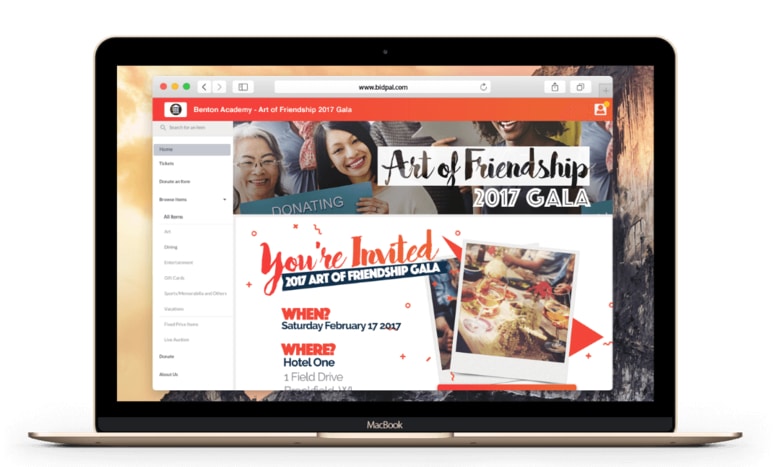 The ability to create event micro-websites is also extremely important. Not only does it give your guests a single place to find more information, register for the event, and browse your catalog, but it also streamlines event management overall. RSVPs and guest requests or options are automatically reported and organized.
Mobile Bidding Capabilities
Mobile bidding is a helpful addition to school auction events that allows supporters to place bids and browse your item catalog directly from their phones. Using mobile bidding software at your school auction allows all supporters of all tax brackets to participate comfortably and removes the pressure of bidding more than they can afford, providing a better overall donor experience.
Look for these features in your school auction software to ensure guests can make the most of your mobile bidding tools: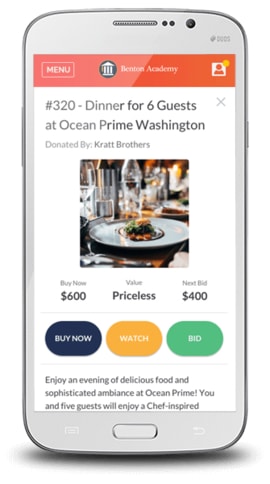 Item browsing. Let your supporters bid on auction items right from their phones.
Automated bidding. Your guests can configure automatic bidding so they can mingle and enjoy your event without constantly checking their bids.
Text notifications. Update your bidders via text message to encourage competitive bidding and keep up momentum.
Automated payment processing. Let donors pre-register their credit cards through your mobile bidding software to streamline later checkout.
Additional contributions. Give supporters the option to make additional donations outside of their bidding!
Don't forget to look for scoreboard features, too! School auction scoreboards can give your bidders real-time updates throughout your event to keep up the excitement and competition. These scoreboards can display the status on popular item packages, live streams, fundraising thermometers, and more.
Benefits of Using Dedicated School Auction Software
If your team is unsure of the value of using dedicated school auction software to help plan and manage your event, consider these major benefits:

Streamlined planning. School auction software automates many administrative and event planning tasks so you can enjoy hosting your event and mingle with donors. All your data will be located in one, central location for easy analysis.
Gain deeper insights. Smarter data gives you a 360-degree view of your event. Robust reporting and analytics provides helpful insights so your school can improve your auction events time and time again for maximized success.
Create a more enjoyable experience. Because donors can easily access mobile bidding software online, this type of solution makes bidding in your auction more convenient. Your event will see higher turnout and engagement.

Incorporate more bidders. Your event isn't limited to only local supporters. Bidders from all over can participate in your school auction online. Just imagine how many more bids your auction event could see because of mobile bidding software.
Simplify logistics. School auction event execution is instantly simplified. For instance, because donors can automatically pay for their winnings via the software, they'll just need to pick up their packages. This eliminates long checkout lines!
Raise more funds. School auction software gives your supporters additional avenues to make extra contributions. For example, they can purchase fixed price items and give additional gifts upon checkout.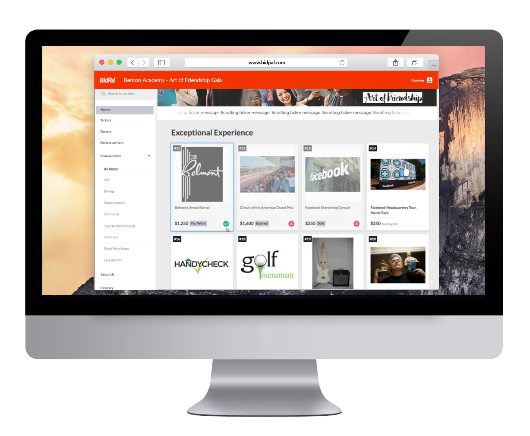 School auction software can help your donors place bid and because it's so easy to use, it can encourage a competitive bidding environment that drives bid amounts through the roof.
Choosing a School Auction Software Provider
Once you understand your own goals, needs, and the potential benefits of using dedicated software to manage your school auction, it's time to research providers. There are a few essential characteristics to look for:
Cloud-based software. More than likely, your school will be interested in a cloud-based platform because it'll allow you to access your software from any web browser on any internet-capable device at any time. You'll even be able to have more than one user on the platform at once.
School specialized software. Because for-profit and nonprofit software is designed so differently and with different goals in mind, you'll want to select a vendor who specializes in nonprofit or school auction software. This way, you can get all the features you need and host the most successful event possible.
Event site customization. Look around for a solution that gives you plenty of control when it comes to customizing your auction site. You'll want your website to feel just like you, so you'll need to be able to adjust even the finite details of your page.
These traits generally indicate a partner that offers flexible options and strong tools. A focus on training and support should also be a priority of whichever school auction software provider you choose to partner with.


4. Popular School Auction Themes
Auctions make excellent fundraising events for schools and other organization because they naturally lend themselves to strong theming. A school auction is a fun night out for your guests, so take the opportunity to make it a night to remember! Here are 3 of the most popular school auction themes that reliably get donors excited and keep them engaged all night:
A Night in Vegas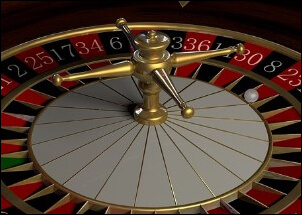 The Pine School is a preparatory all-faith day school that teaches roughly 500 students from age three through 12th grade. The school has two locations in  Stuart and Hobe Sound, Florida.
Their most recent auction event boasted a Vegas theme featuring casino tables, terrific food, music, and dancing to support the school's signature academic, arts, athletic, and outreach programs. An auction event is great opportunity to carry out a Vegas theme!
Oscars Glamour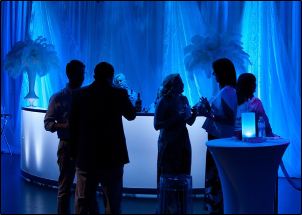 What better way to turn your school's night out into a showstopping Hollywood event? Take a vintage approach and be inspired by old Hollywood — name your drinks after movie stars, offer movie memorabilia auction, etc.
This theme is great for adults-only auctions, but an Oscars night can be adapted for more kid-friendly school events, too. Close out the night with a mini awards ceremony of your own! The biggest bidders deserve a little recognition.
March Madness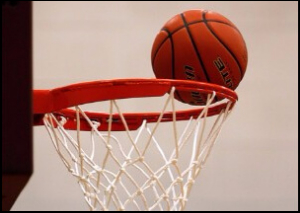 Hosting your school auction in late winter or the early spring? It's the perfect opportunity to tap into all that March Madness energy! Plan a basketball-themed auction event for your school and set up plenty of activities.
This theme lends itself well to family-friendly school auctions. Activities, courtside snacks, and plenty of awesome auction items will make it a smash hit, especially if it's hosted in a gym.

5. Staffing Your School Auction Fundraiser
There are a few essential figures your school auction event will rely on! These roles fall into two categories, your planning team and your event management team.
Your School Auction Planning Team
Auction Chair
Job Description: The auction chair should be an organized and motivational individual who's a true leader and able to wrangle lots of moving parts.
Main Duties: They're in charge of recruiting and managing the team, keeping up morale throughout the planning process, maintaining all important documents, contact key supporters, and have final say over any event decision-making.
Co-Chair
Job Description: The co-chair will be the auction chair's right hand man, a positive individual who loves to learn and isn't afraid to take on new tasks.
Main Duties: The co-chair will be taking over next year, so their main duty is to shadow the auction chair and learn the ropes, keeping thorough notes on which aspects of the event worked well and which didn't to improve for next year.
Procurement Chair and Team
Job Description: The procurement chair and their team should be outgoing and well-networked individuals who aren't intimidated by asking for donations.
Main Duties: The procurement chair and team will have one of the most important jobs of all: soliciting auction items! Not only will they be requesting these items, but they'll also be responsible for tracking, grouping, picking up, delivering, and arranging them.
Sign-up Party Chair
Job Description: The signup party chair should be the party animal of your school's community! They be great at hosting, mingling, and planning.
Main Duties: You'll only need a signup party chair if you're offering signup parties as an auction item at your event. Their main job will be coordinating these auction items. They'll find people who are willing to host and then help determine specifics.
Ticket Sales Chair
Job Description: The ticket sales chair should be a natural salesman who isn't afraid to put their heart and soul into promoting your event.
Main Duties: This person's main goal will be to sell as many tickets to your auction as possible. They'll be in charge of both selling tickets in person and managing ticket sales on your event site. Their job will likely include some advertising and promotion work.
Your School Auction Event Team
Theme and Decorations Chair
Job Description: The theme and decorations chair should be the pro party planner of the group — outgoing, charismatic, and organized.
Main Duties: The theme and decorations chair will play a big role in both the planning and execution of your event. They'll decide on your theme, coordinate every aspect of your event to match that theme, set up the venue on the night of the event, and host guests.
Check-in and Check-out Team
Job Description: The check-in/check-out team should be a group of detail-oriented individuals who can multitask and use your software.
Main Duties: The check-in/check-out team will handle all duties related to these two tasks. They'll lay out the venue, register and get your guests set up with mobile bidding at check-in, match up auction items with winners, take winners' payments, and retrieve and distribute items to guests.
Emcee
Job Description: The emcee is a born showman who loves to entertain people. They should be engaging and energetic.
Main Duties: The emcee will run the show! They'll start the silent auction by giving a brief program about the event, open the bidding, make announcements and talk up items throughout the silent auction, and give guests a heads up when the bidding is about to close.
Auction Monitors
Job Description: Auction monitors should be sociable, helpful individuals who can provide plenty of guidance and enforce the rules.
Main Duties: This role will differ slightly depending on whether you're hosting a silent auction with mobile bidding or with paper. Either way, monitors will wander around the room to encourage bidding, to make sure everyone is playing by the rules, and to answer any questions.
Vendor Team
Job Description: They should have plenty of school spirit and be able to impart that enthusiasm to others — friendly, outgoing, and efficient.
Main Duties: You'll only need a vendor team if your school is planning on selling merchandise, raffle tickets, or other products at your auction. This team will man the merch and raffle ticket booths so that attendees can buy anything their heart desires.

6. Procuring School Auction Items
Procuring auction items is one of the most important parts of planning, but it's also one of the most involved. Let's start with some tips for auction item procurement.
School Auction Item Procurement Tips
Start with people you know.
When it comes to conducting any type of business, you know what they say: it's all about who you know. Luckily, your procurement team likely already knows many people around your school and in your greater community. They should start the procurement process by soliciting items from people they know! People are more likely to donate items when a trusted friend or peer is asking.
Consider consignment items.
Another easy way to procure items for your event is by looking into consignment items. These are big-ticket sellers (think: vacation packages) that you can feature at your auction and only have to pay for if they sell. They're an excellent solution for schools who hope to auction off upscale items but might not be able to procure them otherwise. There are many companies that provide consignment items.
Identify the true donors.
It's a common scenario for item donors to give a verbal commitment but not follow through on item delivery. One easy way to identify the true donors is by having your team write a blurb about each item once the donor has told you what they're going to give. The blurb should give a brief description of the item. Send it to the donor and have them sign off on it to cement their pledge.
Hit the right ratio.
Part of ensuring your procurement process is successful is knowing when to stop. Your school will want to hit the right ratio to make the most of the night. Create a seller's market (i.e. one that has fewer items than bidders). Aim to keep the number of items to around 50% of expected bidders (students don't count!). A seller's market creates more competition among your guests, resulting in more bids!
Track your items.
Your team will have plenty of items to keep track of throughout the school auction planning process. Track them the moment they come in using auction software designed to help schools manage procurement. It will also give your team insights into how your items performed after the event. Tracking items reduces room for error and makes it much easier to organize, market, and distribute items.
Finding the Right School Auction Item Ideas
We've compiled an exhaustive list of charity auction item ideas, but here are a few of our favorite ideas that reliably perform well at auctions hosted by schools:
Special Experiences with Teachers or Staff

What is it? Ask beloved teachers or staff members donate special experiences for students. These experiences can be anything, from bowling with the gym teacher to an off-campus lunch with the principal. All that matters is that it's a little out of the ordinary.
Why is it perfect for schools? Winning a unique experience with a teacher they admire will make the students in your audience feel special. Plus, this item offers something one-of-a-kind, so it's sure to spark some bid competition!
Student-Made Artwork

What is it? Student-made artwork can come in many forms: paintings, pottery, jewelry, you name it! Ask each classroom to make a collective art project, or you can take submissions and feature pieces from talented student artists. They'll love the fun challenge!
Why is it perfect for schools? Artwork can really ignite competition. Throw in the sentimental value of these pieces having been made by students, and the bidding will go from a competition to a full-out war!
Sign-Up Parties

What is it? Sign-up parties are fun social experiences that bring a group of guests together to enjoy a unique activity. They usually include dinner and drinks, revolve around a theme, and accommodate 10-20 people.
Why is it perfect for schools? Sign-up parties are all about bringing people together, which is perfect for community-oriented organizations like schools. Many guests would rather bid on a memorable experience than a product.
Baskets

What is it? Baskets include a hodgepodge of items with a common theme, from reading to candy to the beach. All that matters is that there's a cohesive theme and the items are packaged together.
Why is is perfect for schools? Baskets are appealing auction items that are fairly easy to procure and assemble. They're also perfect smaller-ticket sellers for schools that wish to provide a wide range of items to accommodate various income levels.
Classes or Tutoring Services

What is it? Feature classes or tutoring services at your auction. Promote unique classes for adults, and offer tutoring services for students that align with your school's curriculum.
Why is it perfect for schools? Classes or tutoring services are practical and educational. Plus, we bet there's at least one parent in your audience who's scoping out an excellent tutor for their child.
Community Services or Experiences

What is it? See if you can get some talented members of your school to donate their skills, or see if local business and venues will provide access to one-of-a-kind experiences or events.
Why is it perfect for schools? Bidders love experiencing their hometown in new ways. Getting local experiences or events donated should be relatively easy for your well-networked procurement team.

7. Creating an Auction Catalog
The most effective way to promote your auction items is to set up an online event site and using it as your auction catalog. While your school could potentially compile a physical catalog, it's more expedient, cost-effective, and environmentally-friendly to create one online. To set up a site, all you'll need to do is:
Enlist the help of excellent auction or event planning software.
Track your items and event information in the platform.
Generate your site.
Share the link with guests in communications about your event.
It's that easy! Check out our example below to see how one school created an amazing event site using OneCause: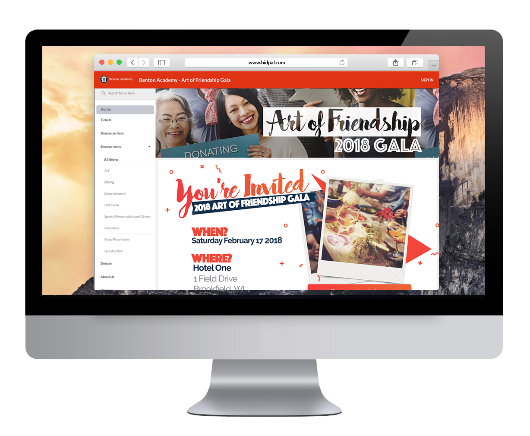 This beautiful event site advertises their items and their upcoming auction. It serves as an excellent example not only because it's visually appealing, but also because it includes all of the components and registration tools it needs to be successful.
The homepage features:
Basic details about the event (date, location, etc.).
The school's name and custom branding.
Quick access to important links, such as where to purchase tickets, browse auction items, pre-register credit cards, and make a standard donation.
A place where participants can learn about mobile bidding.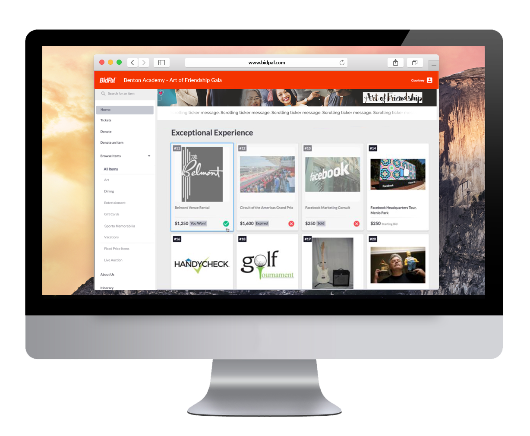 And they listed their items correctly by including all of the important information that their guests need to know:
The name and number of the item.
The starting bid and minimum raise amounts.
A brief description of the item.
A relevant image.
Social sharing buttons so attendees can share the items they're watching with friends.
8. Building Effective School Auction Displays
When it's time to set up your school's silent auction, give extra attention to how you'll display the auction items themselves. Increase the appeal of your items and create a more enjoyable experience for your guests by following a few best practices: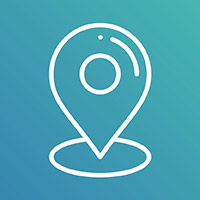 Make it easy to navigate your auction.
Considering that you have dozens or hundreds of auction items to lay out, your space can quickly become crowded by display tables alone.
Arrange them in a way that promotes good traffic flow so that attendees can easily wander and browse your items.
Leave plenty of space between tables and avoid U-shaped setups that can easily get jammed up when people are surrounded on three sides.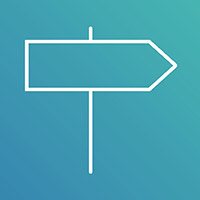 Create plenty of signs.
Creating signs and labels is another part of making your auction display navigable and intuitive.
Plus, branding them to your school or themed event can amp up the ambiance at your auction! Your signs should clearly direct bidders to where they can find different categories of items.
Use large font and make sure they're descriptive enough that bidders will be able to recognize what they're looking for.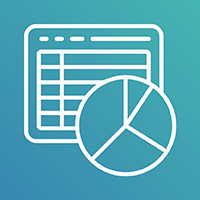 Group auction items by category.
It's much easier to keep track of all of your items and arrange your set up when you group your items into different categories.
Additionally, it will make browsing your items much easier for bidders, since they'll be able to locate the items that interest them more quickly.
Group your items based on theme, color, or item number; it just needs to make sense to your school and auction team.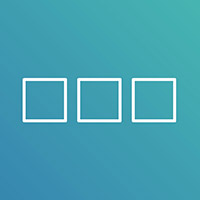 Keep items to one row per table.
You may be tempted to cram multiple rows of items onto one table if you're short on venue space, but a word to the wise: don't do it!
Placing multiple rows on the same table can clutter your display, distract bidders, block the visibility of your items, and make them appear less valuable.
Think of some creative ways you can package items together or fit more tables into your space.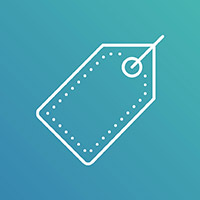 Place table tents next to each item.
Your items likely need a little context for them to appear as valuable as possible to guests, so create table tents to place next to each item.
These should detail the lot number, item description (including any restrictions), retail value, starting bid, and minimum raise amount.
When guests are able to more clearly visualize the value of each item, your school will see higher (and more!) bids.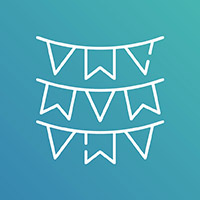 Decorate your space!
While making your display clear and intuitive is the most important part of set-up, it never hurts to make it look as appealing as possible, too!
Your theme and decorations chair should plan out how to coordinate your item display with your theme.
The more beautiful your display looks and the more engrossing your theme, the more valuable your items will appear to guests!

9. School Auction Check-in and Check-out
Guest check-in, check-out, and payment collection are among the most logistically-complicated points in any auction event. Take a few precautions for your school auction with these tips for both the check-in and check-out processes:
Streamline Check-in

Use the right auction software. Both check-in and check-out will run much more smoothly with auction software. Attendee and ticket data is tracked in the platform, so checking guests in at the door will be a breeze.
Have volunteers ready. Your theme and decorations chair should greet guests as they arrive. The check-in and check-out team should be in place (with the necessary software and tools all set up) to check guests in smoothly.
Register guests' credit cards. If your guests haven't pre-registered their credit cards on the event site prior to the auction, your volunteers should register them now. Registering credit cards drastically streamlines check-out.
Set guests up with mobile bidding. Have your volunteers show guests how to access the mobile bidding app. If you're hosting a paper auction, you'll need to assign each guest a bidder number at this stage.
Streamline Check-out

Let mobile bidding streamline check-out. Because guests already registered their credit cards for mobile bidding, winning bidders are automatically charged and receive a receipt in their email inboxes.
Set up a physical check-out. You should set up a physical check-out area to accommodate guests who wish to pay by cash or check. Have your volunteers in place and equip them with the right payment processing tools.
Have a separate space for item pickup. Choose an area for item pickup away from check-out lines. All item and payment data is recorded in your auction software, so it's easy to verify payments and distribute items.
Record winner data. Once the auction is over, record names of winners and winning bid amounts to help you improve planning next time around. If you're using auction software, this data is automatically tracked.

10. Fundraising Strategies to Raise More Money
Live, online, and silent auctions are reliable money-makers for schools of all sizes. Take a few extra steps to ensure your school raises as much support as possible! Consider these strategies:
Focus on priceless items.
When procuring and advertising your auction items, focus on priceless items — those with emotional or nostalgic value. A good example is handmade artwork by students.
These types of items tend to do well with schools, which are highly community-oriented. Parents would love to buy something special that their child has created themselves. Fill your tables with priceless items, and you're sure to see bids soar!
Encourage bid wars.
To see those priceless items perform as well as possible, talk them up! Encouraging bid wars works particularly well for items that are unique and emotionally-driven.
For example, say one of your auction items is a quilt signed by all of the students in one class. Have your auction monitors emphasize the competition to the parents of students in that class. Trust us: the parents won't want to miss out on the chance to win something so special, especially when they see how much everyone else wants it!
Host an online auction.
What if you could host two events for the price and effort of one? Well, that's essentially what you can do by pairing your silent auction with an online auction. If you're already using a site as an auction catalog, simply open up the bidding!
Your school can either host the online auction before the silent auction or after the event to sell any leftover items. Either way, this is an excellent strategy for increasing the funds you raise through bidding.
Hold a raffle.
Your auction attendees are likely looking to walk home with an amazing prize, so give them another chance to win by hosting a raffle! Sell sheets of raffle tickets as a fixed-price item on your event site, and set up a physical booth where you can sell them during the event.
Host the drawing at the end of the night to give guests the maximum amount of time to purchase their tickets. Just remember to check with your local authorities to see if there are any rules or regulations around hosting a raffle in your jurisdiction.
Sell school spirit merchandise.
Your students, parents, and staff are brimming with pride for their school! Capitalize on that school spirit by selling school-branded merchandise at your silent auction. Set up a booth and sell t-shirts, hats, school supplies—whatever appeals most to your guests!
Merch is the perfect souvenir for the night. Plus, selling merchandise is a particularly effective tactic for silent auctions, where guests are looking to walk home with items.
11. Following Up After Your School Auction
Remember, every fundraising event is an opportunity to do two things: deepen your relationship with the community, and learn more for next time. Here's a basic process for following up after your school auction:
Step 1: Send out thank-yous.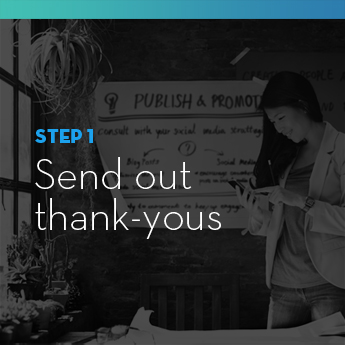 Make sure to acknowledge your team's hard work by sending out thank-yous within 48 hours of the event. Email thank-yous are perfect for most attendees, but pivotal contributors like volunteers and big bidders deserve more personalized thanks with a phone call or letter.
Remember to provide winners with receipts (if you didn't automate them through mobile bidding software already). Receipts are often required to claim charitable tax exemptions.
Step 2: Track results with software.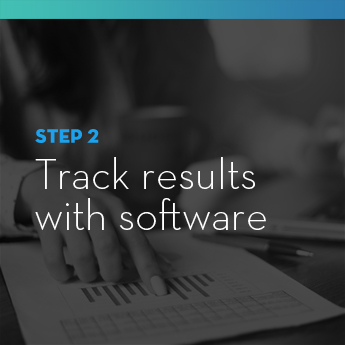 This is also a time for your school to reflect on your auction. Measure how well you did at reaching your fundraising goals using your auction software. Robust platforms should allow you to run a multitude of reports, such as:
Item and package summaries.
Proceeds by item category.
Bid history.
Items with no bids.
This step is crucial if your school plans on hosting another auction next year.
Step 3: Get feedback from the community.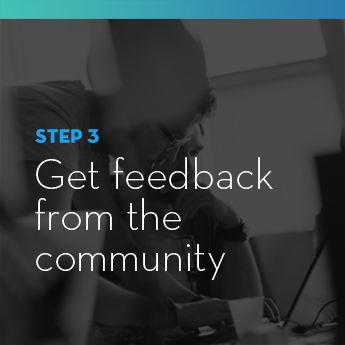 Lastly, ask participants and volunteers for their feedback. Hold a debriefing session after the event or post a survey online. Ask questions like these:
Which aspects of the event did you enjoy most? Least?
Is there anything you'd like to see done differently next year?
Would you be interested in volunteering next year? What types of roles would interest you most?
These sorts of direct insights are invaluable for improving your events.

12. School Auction Fundraiser Best Practices
Finally, let's cover a few general best practices that can help your school auction run more smoothly for everyone involved:
Best Practice 1: Number your items.
Throughout your auction planning, your school will have a lot of items to keep up with. Number each item within your auction software platform and physically using stickers or labels.
If you're grouping items together, make sure to number each individual item in the package. That way, if anything gets separated, you'll know what it's supposed to go with. Labeling your items will make it much easier for your team to stay organized on the night of the auction and greatly reduces your room for error.
Best Practice 2: Create gift certificates.
Chances are, some of your items are skills or services donated by your school community. And while these items are probably some of the most unique and appealing of the bunch, they can appear less valuable to bidders since there's nothing tangible for them to inspect or take home.
Create physical gift certificates for those intangible items. Ask your design-savvy team members to design professional-looking gift certificates that include all important information (including restrictions). Print them on high-quality paper, so guests will feel like they've really won something.
Best Practice 3: Don't make your silent auction silent.
Because silent auctions aren't as structured as live auctions, it's easy for guests to become distracted as they're eating, mingling, and otherwise enjoying your event. But the bidding should always be the center of attention! Actively engage your guests all throughout the event. For example, you can:
Have your emcee make announcements, give updates, and encourage bidding.
Have monitors strike up conversations with guests and talk up items.
Send text notifications through your mobile bidding software.
Use an auction scoreboard that gives real-time updates about bidding.
By consistently drawing your guests' attention back to the auction, bidding will always be at the front of their minds. That means you should see more bid activity!
Best Practice 4: Assign a volunteer to take home any unclaimed items.
After a long night of bidding and socializing, it's understandable that some guests might not want to wait in the pickup line, especially if they have kids in tow. Have a plan in place by assigning a volunteer to bring home any unclaimed items.
The volunteer responsible for this task will have a house with plenty of storage space and a big car for loading and transporting items. Include the name and contact information of this volunteer in your follow-ups to guests who didn't claim their items, so they can coordinate separate pickup.
Best Practice 5: Consider hosting a pick-up party.
To avoid being left with a bunch of unclaimed items at the end of the night, many schools choose to host a pickup party. Save item pickup for another day. While there's no party involved, your volunteers will surely celebrate not having to deal with pickup after a long day of preparations and hosting!
This tactic works particularly well if you're hosting the auction at the school, since you can store items at the venue and your guests will likely be visiting the location anyways. You should designate few dates on which guests can pick up their items and assign a few staff or volunteers to head this effort.
---
Learn More About BidPal Auction Software from OneCause
If your school wants to host an auction of its own, you need a partner that can support your efforts every step of the way! Explore why BidPal auction software from OneCause is the most trusted choice in the charity auction space:
Plan more events. OneCause isn't just great for silent auctions! Our software supports an unlimited number of events annually, providing your organization with one convenient place for managing all of your event fundraising needs.
Work with a pioneer. OneCause pioneered mobile bidding. We have unparalleled experience in supporting nonprofits with their software and developing this solution into a powerful tool to maximize silent auction bids.
Integrate easier. OneCause supports integrations with a wide range of nonprofit CRMs. With seamless integrations, collecting auction data in your donor profiles has never been easier!
Partner up. OneCause has partnerships with many other auction services. We can help you procure amazing items, find an auctioneer, staff your event, and more to bring your silent auction to the next level!

---
Now that you're an expert in organizing and managing your own school auction, keep the research going! Have your team explore a few additional resources before diving into planning the specifics of your auction:
Charity Auctions: 12+ Insanely Useful Tips. We've covered the basics of show silent auction software can take your event to the next level. Now learn even more tricks of the trade with our favorite tips.
115+ Creative Charity Auction Item Ideas. Need help thinking of auction item ideas? We've got an exhaustive list of ideas that are sure to please your guests and encourage competitive bidding.
Silent Auction Planning Guide. Dive deeper into all the elements of planning a successful silent auction. Familiarize your entire team with our comprehensive guide as you get started