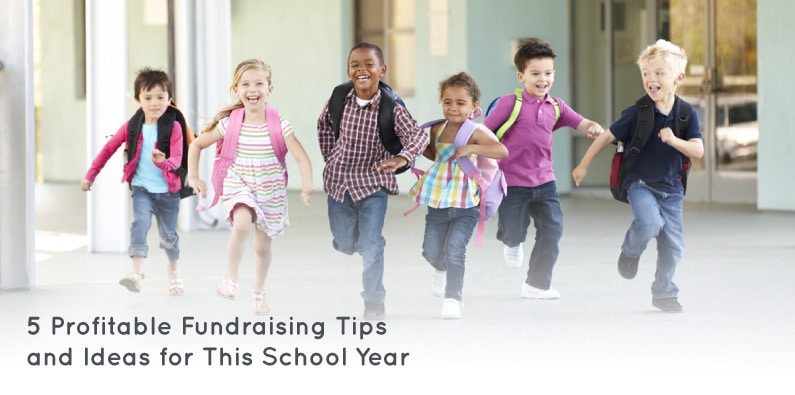 5 Profitable Fundraising Ideas and Tips for This School Year
The air is turning cool, the leaves are changing, and the school buses roar past. You can feel it: the new school year is well underway.
It also means that behind the scenes, teachers, administrators, and parents are frantically dreaming up fundraising ideas to supplement the meager state budgets.
School fundraisers need to be fun, engaging, safe, and most of all, successful.1 Otherwise, what's the point?
Here's five simple ideas to make this year's fundraiser your best one yet:
With these tips and ideas, you can start planning the year's fundraising activities,2 confident they won't be fundraising flops.

1. Hold a shoe drive fundraiser.
There's no reason to mess with the classics.
Shoe drive fundraisers are popular because they work. They require almost no overhead and most families have at least a few pairs of shoes they could give. Most fundraisers take almost any type of shoe: sneakers, dress shoes, sandals, cleats, and likely anything else you may have, so long as they are gently worn, used and new shoes.
If you've never run a shoe drive fundraiser before, here's the basics to get started.
Find a partner organization. There are organizations out there that to help set up the fundraiser, provide materials such as boxes, and then cut you a check for the shoes you collect. It's a win-win and here's why.
They, in turn, sell the shoes to business owners in developing nations who resell them in their communities. The charitable benefit is twofold: the fundraiser raises money for your school, and the shoes go to people in need.
With their ease of access and zero out-of-pocket costs, shoe drive fundraisers should be at the top of your list of ideas this school year.3 Learn more at Funds2Orgs to see how simple and easy it is to setup a show drive.

2. Use ticket sales to your advantage.
When planning a school fundraising event, the most important questions to ask are whether it is feasible and whether it will turn a profit.
As much as you would like to have the Rolling Stones play your local high school, think a little bit smaller.
If you can come up with something that the parents will enjoy as well, that's a big bonus. We're talking double the ticket sales!4
To get the most bang for your fundraising buck this year, consider some of these low-cost, high-profit options:
Summer sports camp. Parents love this idea because it will get the kids out of the house and active for several days or even a week! You can ask school coaches or local professionals to volunteer their time to run the camp, and parents can pay to register their kids.
Cooking contest. Be it a simple classic like a chili cook-off or something more involved like a cooking challenge, this event is sure to draw a crowd. Students, parents, or teachers can pay to register and enter their dish, and a local restaurateur can judge.
Talent show/battle of the bands. Your school likely already has a stage and a few microphones, so this idea is a no-brainer. Parents will be happy to pay the small registration fee to see their little stars shine.
Field day. Another classic; this is an excellent opportunity to get involved with local ice cream carts, food trucks, and other mobile businesses that could make an appearance and serve some refreshments. You could either arrange a percentage donation with these vendors or ask that they sponsor the event in exchange for the business.
Raffle night. The first step is securing a prize from a local business or donor, then all you have to do is spread the word and sell tickets. The prize doesn't have to be something expensive—a gift card good for a few family meals at a beloved restaurant will sell quite a few $5 tickets. Be sure to check the raffle laws in your state beforehand.
Walk-a-thon/Charity 5k. This is another low-cost option. Students ask parents and other friends and family to make a small donation for each lap completed, then compete to see who has the best endurance. This, like the sports camp and field day, will also get your students out and active!
Auction. For a school auction, the items being offered don't need to be expensive luxury items. Instead, reach out to local businesses to find out if they can donate some of their products or services.5 Make sure to reach out to parents about their workplaces! They have a vested interest in making the school as great as it can be.
Take advantage of the resources at your disposal, and you can make big strides toward your school's fundraising goals.

3. Involve local businesses.
Getting local businesses on board to support your school is one of the most critical aspects of a successful school fundraiser.
Whatever your fundraiser turns out to be,6 it is likely a good idea to reach out to local businesses for support. Companies want to engage with their community, and there is nothing like free promotion when helping out the local schools!
If your school has previous relationships with businesses, try to incorporate those first into your fundraising strategy. But, you should also think outside the box and look for some new possible partners.
A few things to look for while researching new business partners:
Have they done similar work with other schools?
Are they a new business that is looking to start engaging with the community?
Does much of their business come from parents of school-aged kids?
Could they make an in-kind donation, which would be especially helpful?
Getting a new local partner is a huge step toward improving your fundraising totals. If the fundraiser goes well, you may have a new partner for life!

4. Make it a game.
The classic example of a fundraising "game" is the old-fashioned donation thermometer or progress bar.
But there are other, even more, engaging ways to gamify your fundraiser.
Events based on existing games and sports like scavenger hunts, volleyball tournaments,7 and board game and video game tournaments all make for simple and effective fundraising. Just ask students to pay to register their teams, and let the games begin.
It works! Take the time to gamify your drives, auctions, and fairs.
Take a lesson from the video games that your students love so much: implementing features like points, levels, leaderboards, and challenges improves engagement by presenting alluring goals and cultivating a competitive atmosphere.
Incorporating peer-to-peer fundraising into your plans also gives students an excellent opportunity to compete to see who is the best junior salesperson. You can even the competition by letting students register as teams to see who can create the best fundraising8 group.
A great way to cater your gamification to your students is to offer special rewards for the best fundraisers. Pizza or donuts for the best homeroom, bonus points on the big test for the best sellers, supplementing next week's lesson with a movie if the class reaches a certain goal—these are all free or near-free prizes that students will love.

5. Get it trending.
If 2014's ALS Ice Bucket Challenge taught us anything, it's that viral internet marketing can lead to a huge revenue boost for your fundraiser.
Since then, the internet's role in supporting social movements has grown, and school-aged people are often the ones leading the way. See if you can harness some of that trending power with social media marketing!
It's a no-brainer to use social media to supplement your marketing for a ticketed event, but converting those likes and shares directly into donations for the school is another matter.
One solution is to incorporate text-to-give9 and online donation pages10 into your social media strategy.
Incentivize students to use their social media profiles for good by rewarding the students with the most referrals. Teens loving showing off a high follower count, and this solution lets them tout their online influence and raise money for their school at the same time.
Most public schools are under lots of pressure to supplement their yearly budgets with fundraising efforts, and any improvement or addition that you make will positively affect students, parents, and teachers alike.
Make sure you discuss the above ideas at your next fundraising meeting to lighten the fundraising load and start the school year off right.
1. https://funds2orgs.com/school-fundraising-ideas-guide/
2. https://funds2orgs.com/pto-fundraising-ideas-guide/
3. https://www.onecause.com/charity-auction-item-ideas/
4. https://funds2orgs.com/unique-fundraising-ideas-guide/
5. https://blog.bonfire.com/team-fundraising-ideas/
6. https://www.onecause.com/peer-to-peer-fundraising-best-practices/
7. https://doublethedonation.com/nonprofit-software-and-resources/text-to-give-tools-for-nonprofits/
Author Bio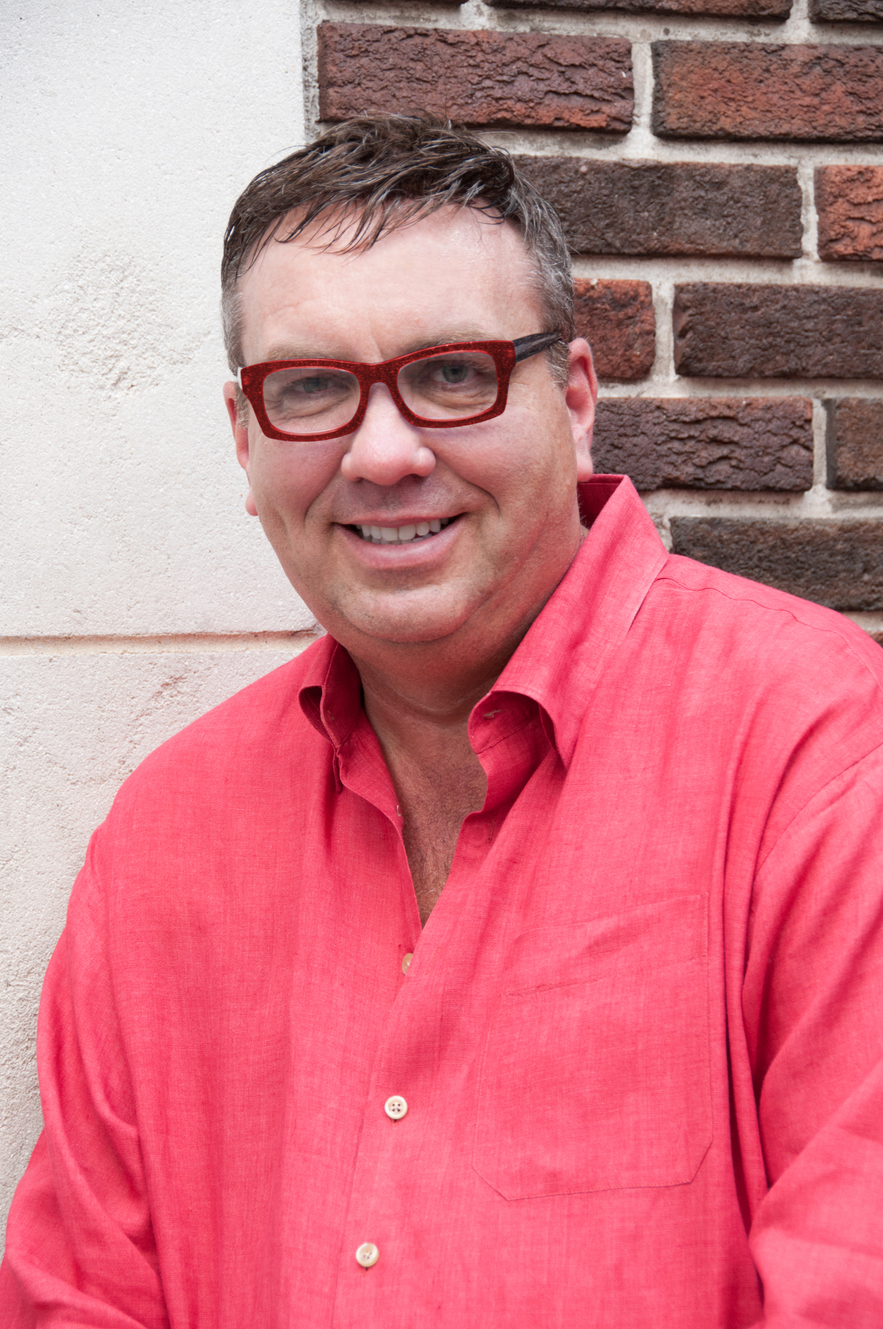 Wayne Elsey is the founder and CEO of Elsey Enterprises (EE) and a member of the Forbes Business Development Council. Among his various independent brands, he is also the founder and CEO of Funds2Orgs, which is a social enterprise that helps schools, churches, nonprofits, individuals and other organizations raise funds while helping to support micro-enterprise (small business) opportunities in developing nations.