Solution
As soon as the advancement team at DeSales started gathering information on the current landscape of virtual fundraising events, they knew they needed fundraising software to reach their community and donors.
With the switch to virtual, we were looking at our fundraising solution as a way to power every campaign and event for our school that would carry us into the new year. Why wouldn't we take advantage of the fundraising tool at our disposal for the entire year?" said Scurlock.
The ability for everything to be in one place on each fundraising site minimized donor confusion in a virtual world and increased reach—especially in their 2020 Giving Tuesday campaign.
DeSales High School used their fundraising software to take advantage of the global day of giving and unity that took place on December 1, 2020.
Every Giving Tuesday gift benefitted the DeSales High School Fr. Jude Cattelona Annual Fund which provides unrestricted support to a variety of operational costs including educational programs, capital needs, and financial aid.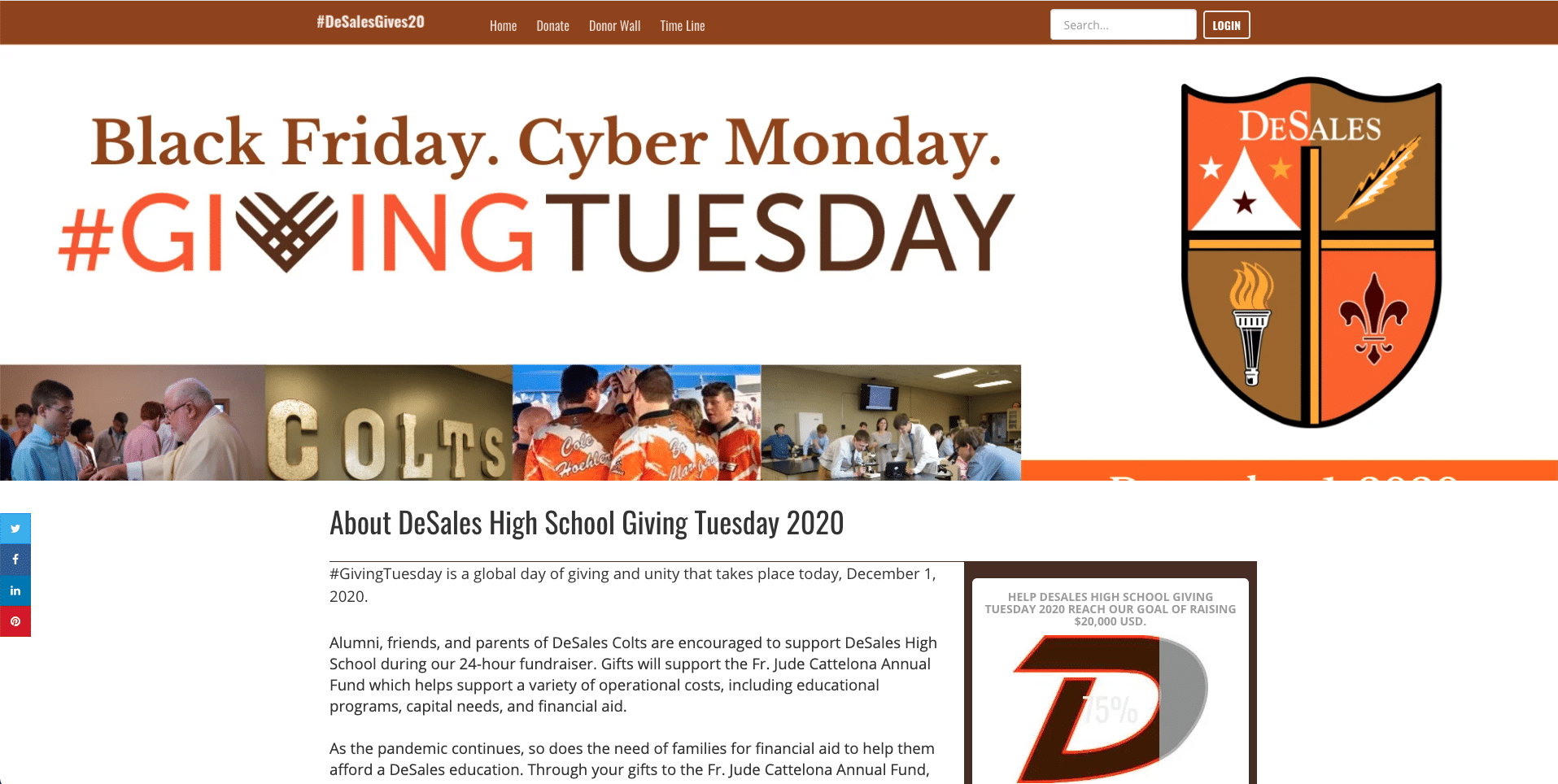 They used several key online fundraising tactics that led to their success. Let's check them out!
Fundraising Incentives
In such a short campaign, it was important to incentivize giving and let the giving wildfire spark. DeSales accomplished this with impact statements and a matching gift campaign.
Impact Statements
According to the OneCause Social Donor Study, almost 60% of respondents said they donated because they knew their gift would make a difference. The DeSales High School Advancement Team used images and impact statement features, which are built into the OneCause platform, to communicate how meaningful a gift would be.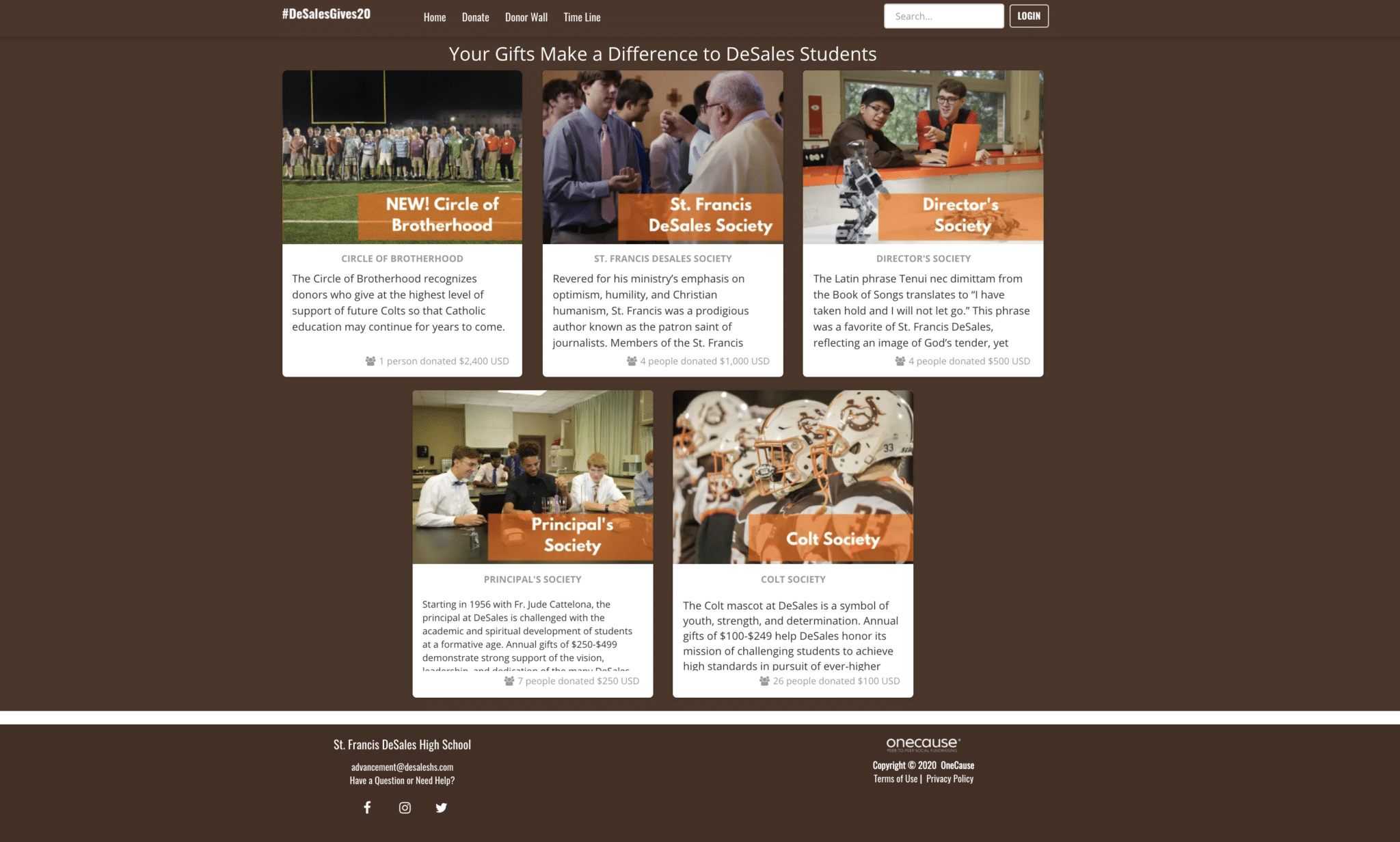 By making giving easy, communicating the mission, and showing impact, DeSales's donation-only fundraising effort engaged a new donor network to get involved, give, and make a difference.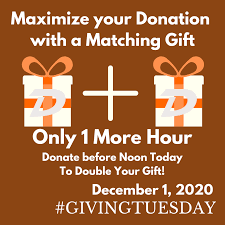 Matching Gift
In a 24-hour campaign, they caught their donor's attention with a matching gift incentive. If donors made a donation before 12 p.m. on December 1st their donation was doubled!
Matching gifts have plenty of untapped potential and DeSales took advantage of this fundraising tool thanks to a generous matching gift donor.
Word spread fast on social media, and donations came rolling in.
Donor Recognition
Showing recognition in the nonprofit world is an essential tool for retaining supporters and creating long-term donor relationships. Not all donors are recognition-motivated, but all donors like to receive some sort of acknowledgment that their donation was received and appreciated.
Enter: The Donor Wall. The OneCause Online Giving Solution includes a donor wall that showcases who donated, giving digital recognition for each donation.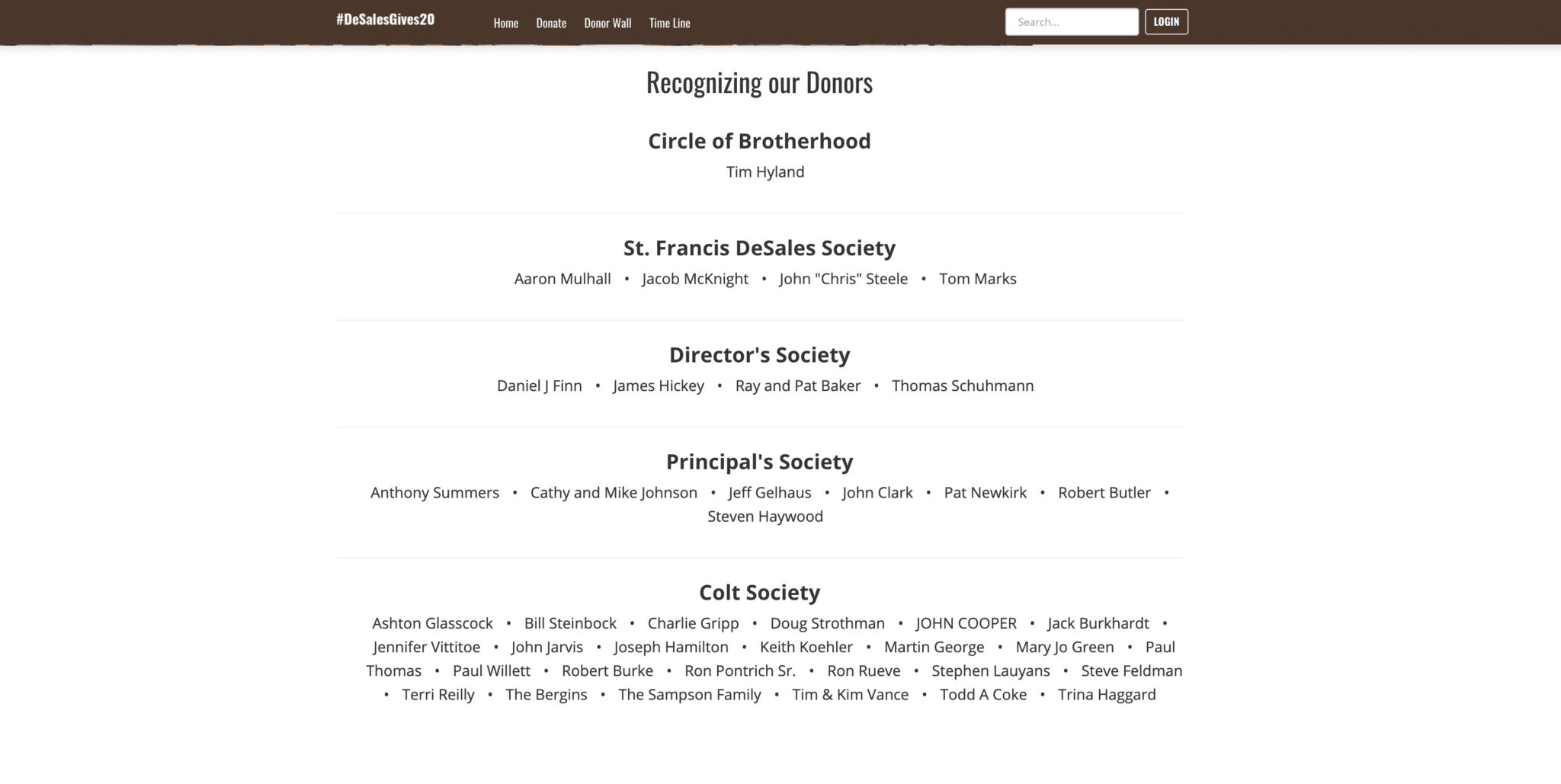 DeSales even included donor levels based on gift amount. A fundraising solution that automates this process allows you to "set it and forget it" so you never miss an opportunity to thank your donors.
Social Media Promotion
To make the most impact in 24-hours, DeSales High School spread the word on social media.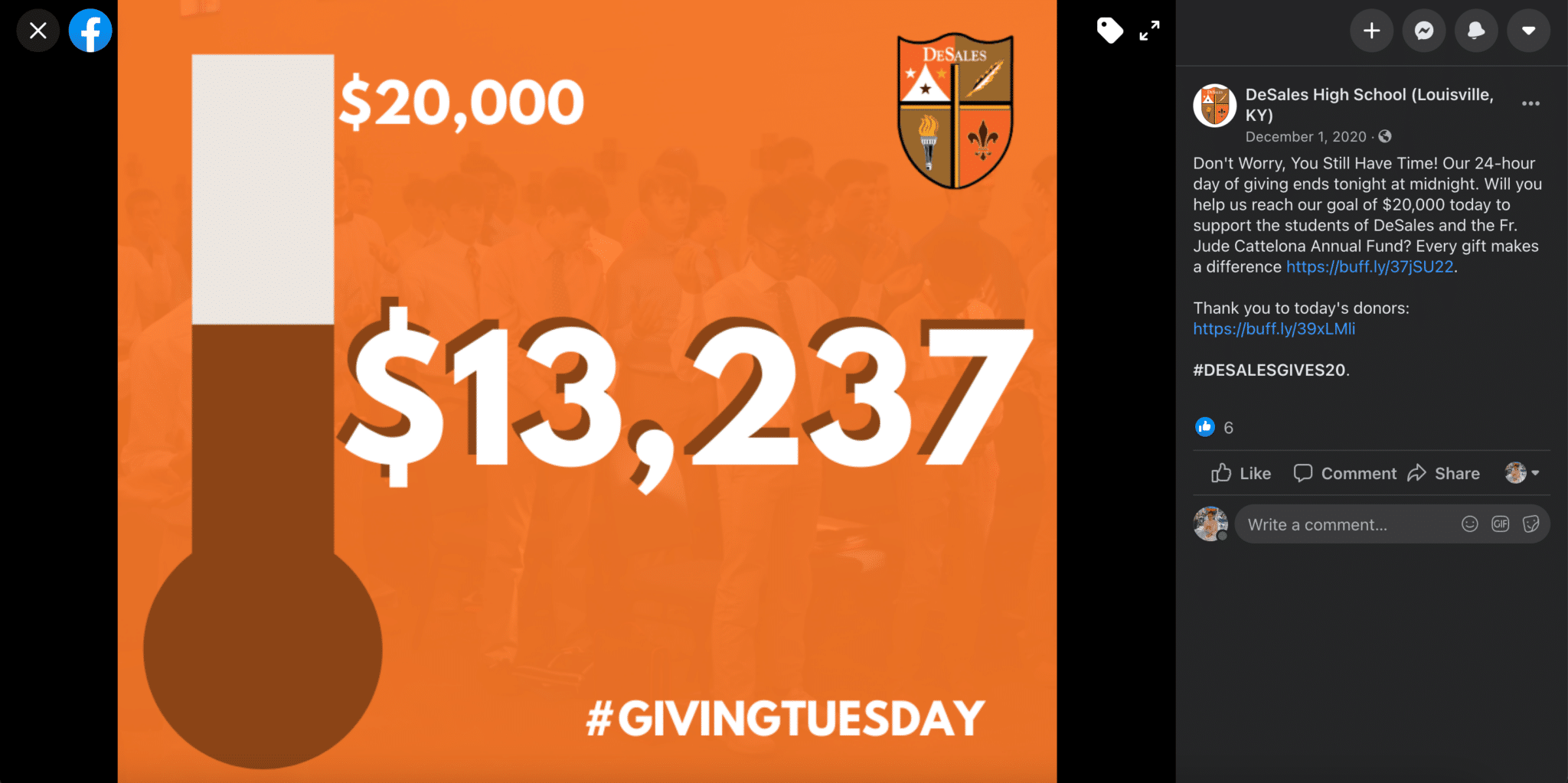 They capitalized on the growing social opportunity by strategically using social media to increase the reach of their campaigns while increasing donations.
They also used a specific hashtag to their campaign, #DeSalesGives20, to connect your supporters online.
(Pro-Tip: Search www.hashtagify.me to see if someone is already using the hashtag you have in mind—you want it to be unique to your campaign.)
There are literally millions of new donors waiting to be engaged online, and social media is the perfect channel for online fundraisers to have the widest reach.
But their Giving Tuesday campaign wasn't all they tackled in 2020. Check out their fundraising calendar below for the campaigns they executed (and will execute) using OneCause Fundraising Solutions. This totaled 4 events in 2020 with 6+ more events coming in 2021.