Background
As a home-grown nonprofit out of Indianapolis, Friends of Riley (FOR) supports the Riley Children's Foundation across many namesake projects, including the Riley Hospital for Children and Camp Riley. After being started five years ago as a networking and fundraising group for parents with children at Riley, FOR has become a full-fledged nonprofit team doing good one event at a time.

Challenge
As an acting board member and silent auction chair, JD McVey handles all the procurement, planning, and setup for FOR's silent auctions and events. The annual silent auction is a huge driver of donations for the charity, making it one of the most important fundraisers of the year. With silent auction items and packages from local businesses, vineyards, and high-end experiences, JD and the FOR team have their hands full managing auction details.
With success comes growth. The auction had grown to more than 60 different packages and 250+ attendees – the old-fashioned 'pen and paper' bidding system that FOR relied on for so many years just wasn't going to cut it anymore. In JD's first year as auction chair, he realized that modernizing the auction and bidding process would need to happen to continue to scale and support the growing fundraiser, increase attendees, and create a better donor experience for their supporters.

Solution
Friends of Riley partnered with OneCause to streamline the auction process and automate mobile bidding.
While we were a bit worried about how our attendees would find the registration process," McVey said. "The platform was amazingly easy to use. We were able to get a lot out of it right away. And our participants didn't miss a beat."
With OneCause, the FOR team was able to leverage key functionality to keep bidders engaged and increase auction proceeds, including:
Mobility

: the ability to bid on auction items from their phones allowed bidders to socialize, mix, mingle AND still keep bidding on auction items without having to be in the auction room.

Outbid Notifications

: Real-time outbid text alerts kept the bidders notified when they lost the top spot and allowed them to jump back and increase their bids right there from their phones.

Countdowns

: Using the auction countdown ticker, kept the auction top of mind and created a wave of last minute bidding activity during the final bidding spree.

Remote Bidding

: They increased auction reach by using remote bidding, allowing anyone from anywhere the chance to bid from their phone even if they weren't in attendance at the event.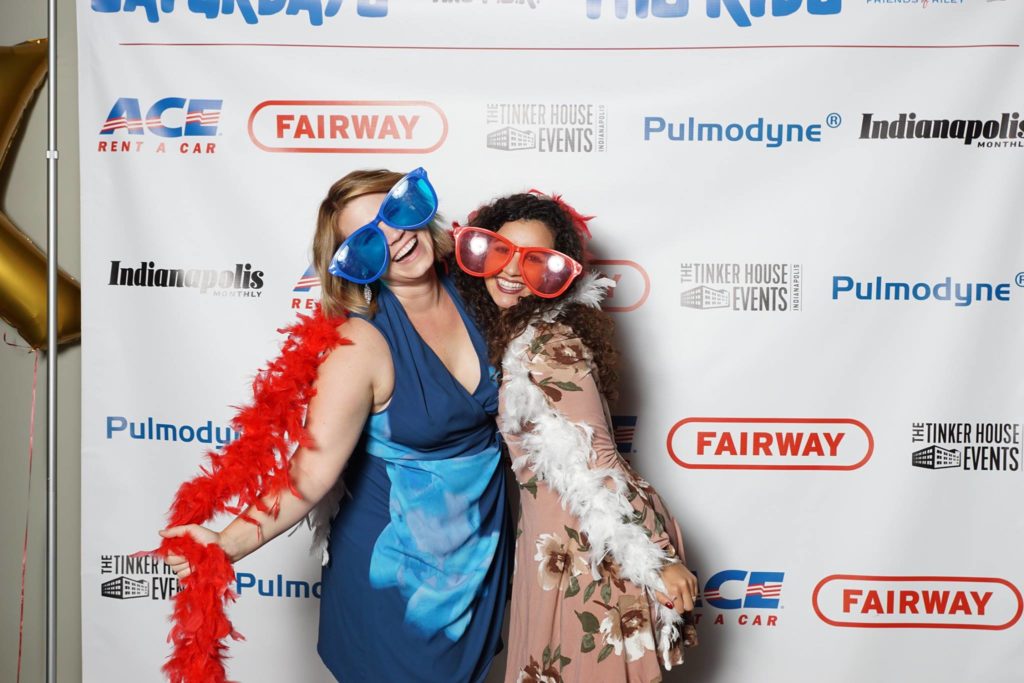 Results
Using OneCause to manage the silent auction has made the entire donor experience, from buying tickets, to engaging with sponsors, to reviewing auction items beforehand much more automated and streamlined. That easy experience has translated into increased bidding, more donations and higher revenue for the cause.
In the first year of leveraging OneCause mobile bidding, FOR doubled their auction revenue, and raised 110% of their auction goal.
I honestly couldn't imagine going back to the old ways because of how easy the bidding on OneCause," said JD. "Plus, it's so much easier for our team on the other side. Sorting out who won what and collecting donations online is much smoother than trying to gather checks, cash, or run credit cards – especially when there is a party going on. With OneCause, we have all donor contact information, emails, and payment info on file."
Moving forward, the FOR team is planning to expand their event beyond raffles and silent auctions by adding a live auction component.
We plan on having around 500 attendees this year," said JD. "And having the OneCause platform to help manage the planning and logistics process will make our lives so much easier. We are excited to see what we can do by using it for our live donation appeal."
Connect with a Cause
You can learn more about Friends of Riley and support their mission at www.friendsofriley.org.