How Do They Work?
There are 6 main steps to a penny social/tricky tray/chance auction:
Participants buy their tickets (or raffle tickets). Using event fundraising software or online auction tools, you can sell virtual tickets – which is especially important in our new COVID-19 reality. Or you can do this the old-fashioned way if that's easier for your organization.
Guests explore your item display, as they would at a silent auction. Many organizations create raffle baskets or other creative basket ideas to attract more bids!
To place bids, guests leave tickets in the baskets placed in front of their favorite items.
Typically, there are no rules about how many tickets can be placed in a single basket or bowl. Feel free to make your own rules depending on the specifics of your event.
Once everyone's "spent" all their tickets, the event emcee will pull a random ticket from each basket and announce the lucky winners.
Winning guests can either collect their prizes right away or later, depending on what other activities are going on at your event.
Are they effective fundraising events?
In short, yes! Penny socials are relatively easy-to-plan fundraising events, making the auction experience more doable for smaller organizations and groups.
They're extremely engaging for guests who will love exploring the prizes while socializing in a casual environment.
Penny socials are also very easy to adapt with additional fundraising ideas and themes. For example, a penny social can be its own stand-a-lone event or part of a larger themed dinner. Plus, you have complete flexibility over what items you'll offer and how you'll price the raffle tickets.
Who hosts penny socials?
Organizations of all shapes and sizes host penny socials and raffle-style events. These often include:
Nonprofits
Schools
Community groups
Churches or youth groups
Penny socials are great fundraising events for smaller, tight-knit groups or for cases when you need a quick and easy fundraising idea.
Larger organizations can definitely succeed with penny socials, but the logistics will likely be more complicated. Charity auctions often provide a higher return on investment for large nonprofits than more casual events.
How to plan a penny social
Let's walk through the main steps of getting your penny social off-the-ground and ready by event night.
Set a goal and budget.
Start by setting a fundraising goal for your penny social. How much do you want or need to raise with this event?
Next, outline a budget. This will likely need to include event planning tools, virtual or venue costs, supplies (including tickets), and food and drink.
Procure your prize items from community donors, business, key supporters. If you need you can spend money to purchase higher end of hard to get items, as well.
Setting guidelines now will help keep your planning process on track.
Organize a planning team.
The size of your team will depend on the size of your organization, but it's important to assign responsibilities early. You'll need these key players: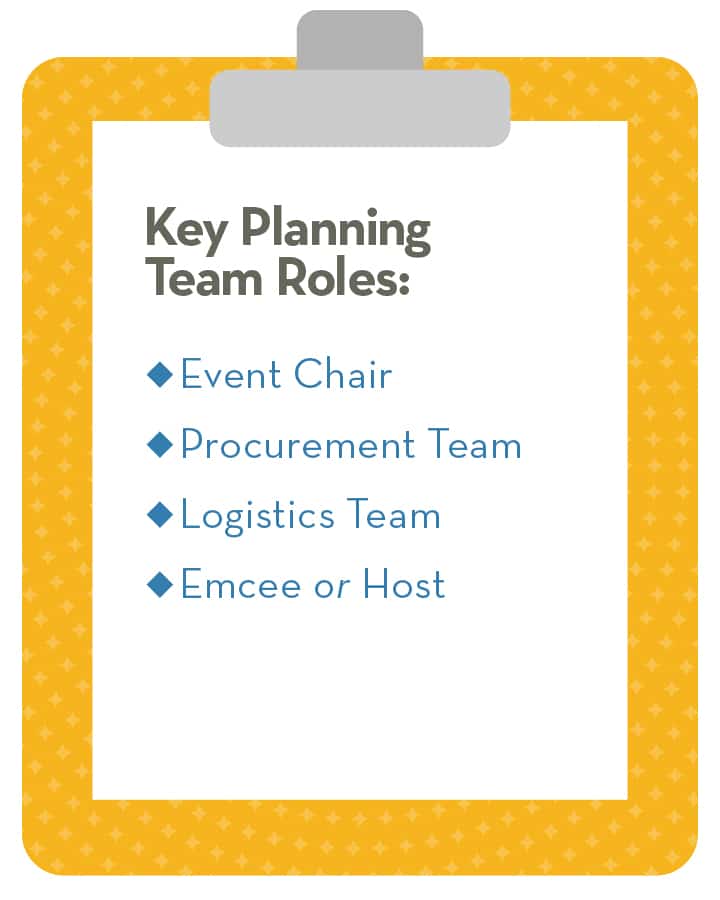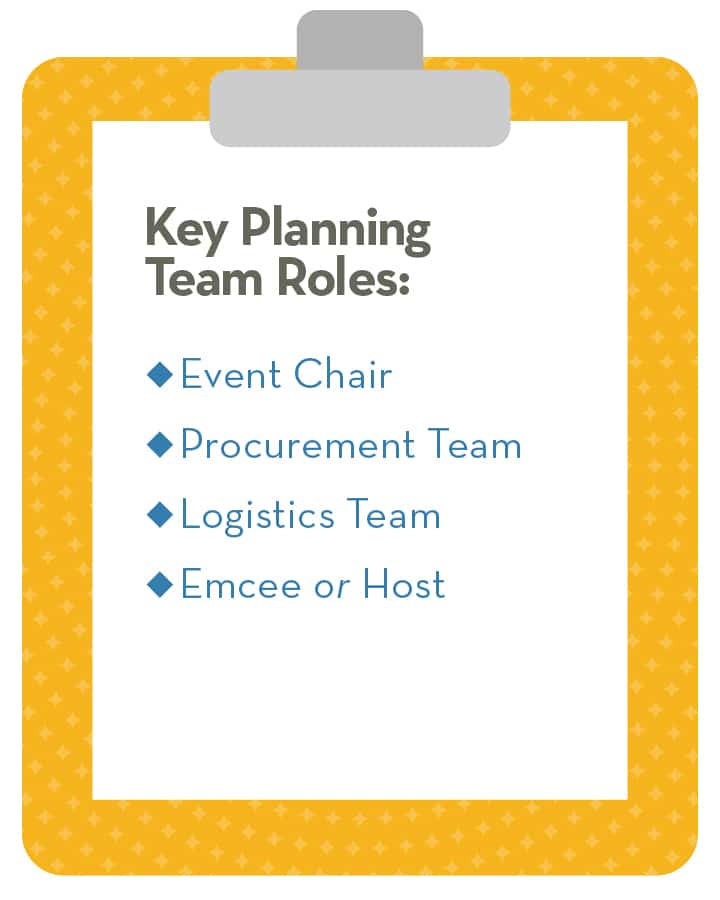 Event chair – the leader of the planning team who'll keep things on track.
Procurement team – one or more people to solicit prize items from donors and businesses.
Logistics team – one or more people to handle the venue, invites, promotions, etc.
Emcee or host – someone to host the event and make sure guests follow the rules.
Pick a theme.
What will be the theme of your event? Penny socials typically have creative themes to keep guests entertained and engaged all night. Some top theme ideas include:
Hawaiian Luau or Day at the Beach
Decade Nostalgia, like the 60s, 70s, or 80s
Winter Wonderland, perfect around the holidays
A Night in Paris
March Madness or Football Season Kickoff Party
Chef's Table, all about cooking and gourmet food
Keep in mind, a theme can be adapted whether it's virtual or in-person and increase excitement on event night.