Solution
What did O'Donnell lean into? OneCause Virtual and Live Stream Event software.
"Lean into it, lean into how weird it all is, lean into the uncertainty of going virtual," said O'Donnell.
Matt understood his hesitation was an opportunity to grow his team professionally and personally while providing a fresh, new, and exciting experience for donors. He pointed his skill set in a new direction and explored a host of virtual platforms.
The OneCause Virtual and Live Stream Event software was selected for its value and aptitude to do more with the platform in comparison to other virtual solutions. With the decision made, Together Toward Zero was reimagined and executed virtually and successfully on December 1, 2020.
ACT took advantage of both fundraising and engagement opportunities that the OneCause solution offered. They leveraged two main fundraising strategies to enhance donor connection and participation in a virtual world:
Optimizing Engagement
Elevated Live Fundraising
Optimizing Engagement
With geographic barriers lifted and any and all welcome online, ACT curated a spectacular live stream show, fitting for a very special celebratory luncheon. It incorporated all the key elements from the previous in-person luncheons, while enhancing the narrative with fresh, new segments. The options were limitless. The ACT virtual program:
Amplified the mission through opening remarks
Entertained the audience with outrageous comedy performance
Supported sponsorship through commercial endorsement
Captivated audience with intense panel conversation
Recognized supporters via awards program
Engaged audience through chat
Through the Virtual and Live Stream Event software, ACT was able to broadcast their entire event program and fundraising activities on a single platform, giving donors a single screen giving experience.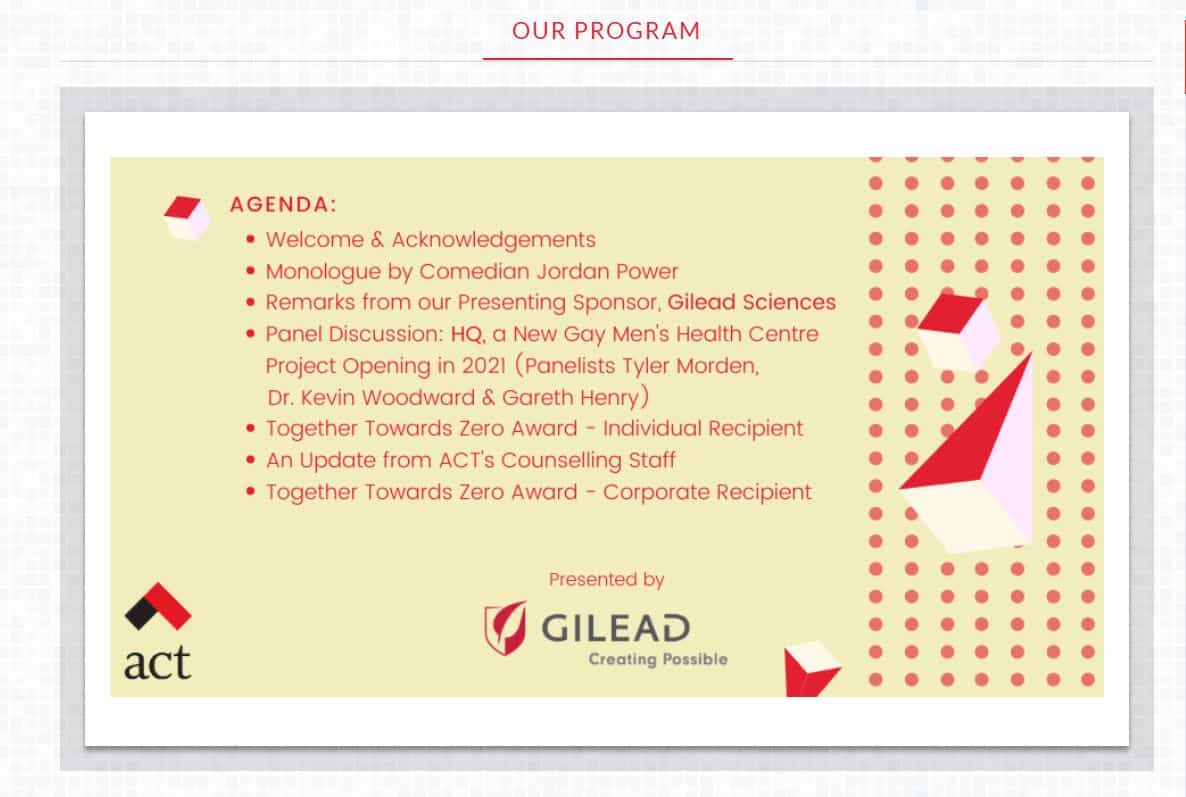 Elevated Live Fundraising
Producing a show is one thing. But how do you simultaneously secure much needed donations from an audience sitting in their living rooms?
Fortunately, the OneCause software provided a myriad of options that enabled them to motivate viewers and turn them into active donors. ACT took full advantage of the livestream capabilities to create a compelling real-time donation appeal.
Here's how they made it happen:
Incentivized supporters through a $37,500 match effort
Celebrated supporters via real-time recognition feed
Thanked donors instantly via chat
Leveraged donation overlays to drive attention to giving levels
Created impact-based statements to go along with each giving level, inspiring donors to give
By utilizing the Virtual and Live Stream Event software, ACT was able to elevate their fundraising, captivating donors in real-time and creating compelling, easy, and fun, giving.