Spurring individual donor generosity is essential to the overall success of your mission. They are often the backbone of you fundraising dollars and impact how many people, communities, or missions your nonprofit can support.
So how do you unlock generosity?  Easy. Your nonprofit needs to understand donor behavior, needs, and motivators.
According to our latest Giving Experience study, today's donors have unique motivators that attract them to nonprofits and influence giving. After surveying over 1,000 donors, we found out that ease, impact, feeling connected to the mission, and trust are today's top motivators. This means nonprofits need to make sure their:
Giving process is easy and streamlined for donors.
Donors understand the value of the mission.
Communications are linked to the impact created by each donor gift.
With so many causes to engage with, donors are looking to nonprofits for reassurance that donations are being put to good use. Keeping this in mind as you plan your messaging and fundraising activities will help your cause align with donors needs, deepen trust, and foster loyalty with today's donors.
Many organizations are looking to their fundraising software and technology solutions to help them maximizes donor engagement, grow generosity, and streamline their giving experience. When evaluating nonprofit fundraising software be sure to look for a solution that:
Enables donors to give on any device, anytime, anywhere
Provides simple giving options (think less steps)
Supports any event type (virtual, in-person, hybrid)
Gives attendees control of their giving
Includes real-time reporting & analytics to maximize donations
Enter the OneCause Fundraising Platform!
Our modern giving solution helps nonprofits and donors reimagine fundraising by delivering a seamless giving experience, and simplifying event execution for organizations of all sizes. Built to support in-person, hybrid, and virtual fundraising, this all-in-one platform makes it easy to connect with your supporters anytime, anywhere, and on any device.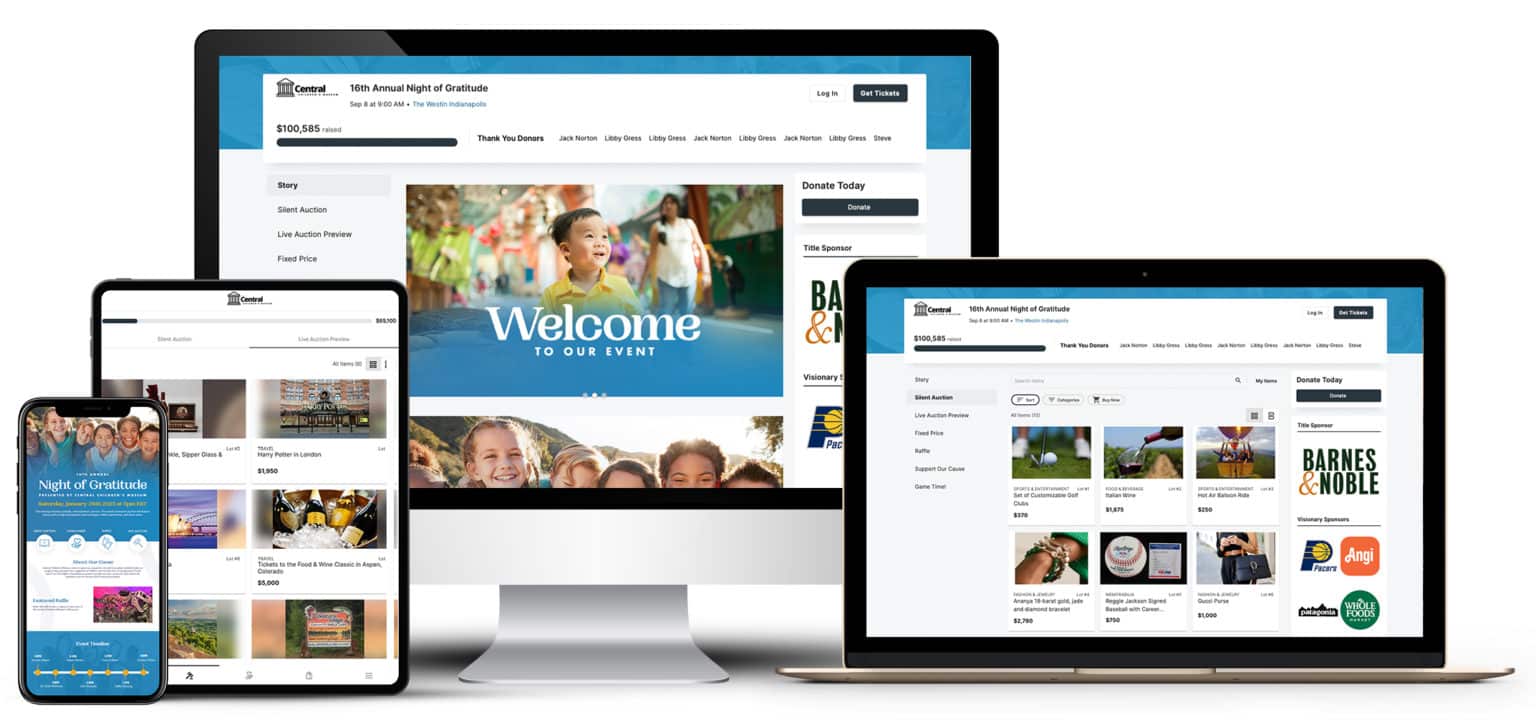 So, how does the OneCause Fundraising Platform inspire giving?
Let's dive into how your nonprofit can maximize generosity with the OneCause Fundraising Platform.