Golf outings are a great way to raise money. With a return to in-person fundraising, let's face it — they're fun, too! Take your event to the next level by adding some new golf outing games to the mix.
Remember, not all of your players will want to participate in all of your games. Some foursomes would rather focus on the course, while some will want to try their hand at every game you offer. Everyone, though, should be interested in your innovative fundraising via your mobile bidding software!
To raise the most funds on and off the course – be sure to add games to your next outing. We'll cover seven of the most popular charity golf games:
Be sure to setup the games as fixed price or ticket options in your software, to make it easy for guest to purchase when registering, when checking-in, or on the course. OneCause ticketing can help streamline your golf outing and raise more.
1. Pink Ball
This popular golf tournament fundraising idea works great for best ball golf outings. Each team begins to play using a pink ball, which is rotated between players for each hole. During the rotation of the pink ball, the score of the golfer with the pink ball is recorded.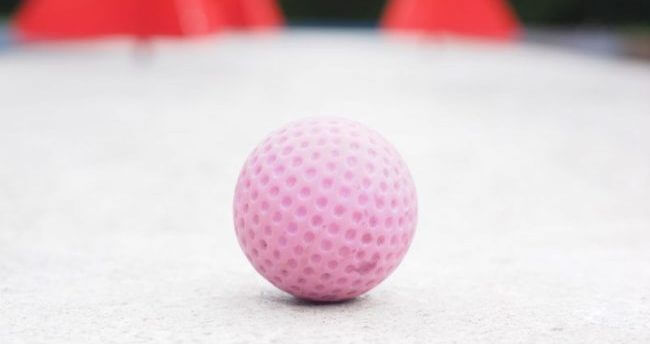 Any team that loses the ball is eliminated. If more than one team manages not to lose the ball, then the winner is decided by the teams' scores for the pink ball.
2. Longest Drive with a Marshmallow
Designate one hole as the "marshmallow hole." Then, station a volunteer at that hole to give each golfer their marshmallow. Whichever golfer can hit their marshmallow the farthest wins a small prize!
This game allows your golfers to have a little lighthearted fun and gives them the potential to win a great prize in one fell swoop!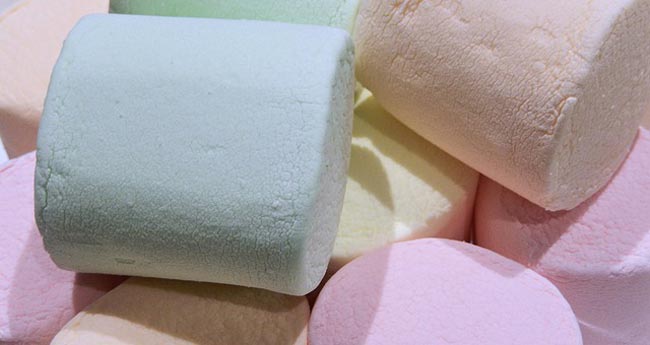 The best prizes for golf outing games are related to the game and to your organization. Think about branded golf shirts, golf balls, and towels as well as intangible prizes such as prime parking or complimentary caddie services at your next golf tournament.
If you want to get the biggest bang for your buck, consider asking sponsors to pitch in for prizes as part of their sponsorship package.
They might be interested in including their own logo alongside yours on the items themselves as well as on your online event materials. To keep track of your sponsorship offerings, manage sponsorships with event fundraising software by OneCause.
3. Closest to the Pin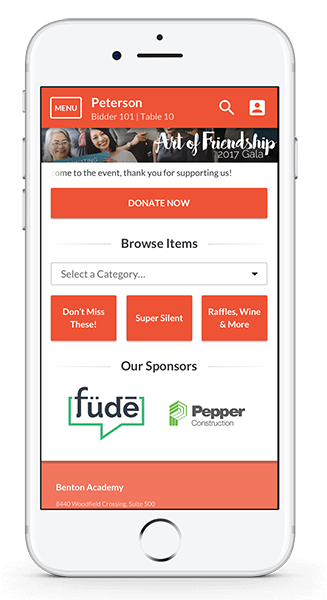 Test your golfers' skills on a par 3 with a contest called "Closest to the Pin." Whichever golfer can put their ball on the green closest to the hole wins.
In order to show the current leader, use a creative contest marker that ties into your organization or theme.
You can incorporate this game into your charity golf tournament in two ways: as one of the holes in a traditional 18-hole tournament or as a standalone event.
Closest to the Pin pairs well with an online charity auction, a popular companion to a charity golf tournament.
Only one golfer can take a shot to the green a the time, so give the other players something to do while they wait for their turn! While waiting for their turn, golfers can view and bid on auction items with our mobile bidding software, helping your cause raise more.
4. Beat the Pro
This charity golf outing game takes a bit more planning. You'll need to coordinate with the gold club or course you're partnering with to station a local pro at one of the holes.
Your golfers will place bets with the pro that they can hit the ball closer to the pin, depending on the par. If the participant hits the ball closer than the pro, then they win the bet and is paid double. If the pro wins the bet, the money will go to the nonprofit.
Additionally, see if your pro is free to offer a few lessons! Golf pointers are one of the most reliably effective charity auction item ideas.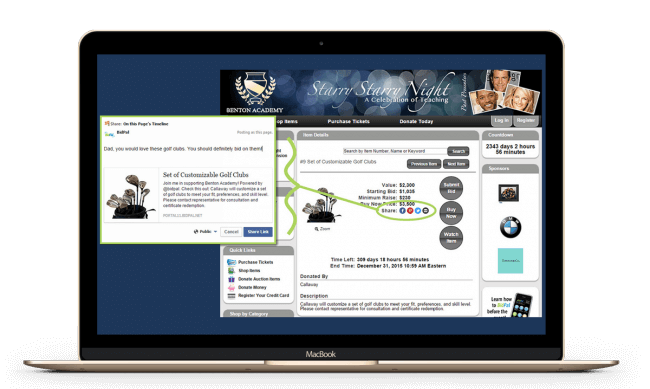 If your golfers actually beat the pro, they'll want to share the news! Make sure your event software integrates with social media so golfers can easily share their success with friends and family — and spread the news of your nonprofit in the process.
5. Hire-a-Pro
Hire-a-Pro is another game that you can play if you have a pro golfer at your event.
Here's how it works: you'll station your golf pro (ideally, one who's particularly strong at hitting long drives) at the longest and toughest hole on the golf course. Once a team gets to the hole where the pro is stationed, they can pay the pro a set amount (we recommend $10-$40 per swing) to make the shot for them.
This game requires you to quickly accept donations at tee-off, so make sure you have a mobile-optimized event fundraising software.
Some teams will naturally opt out, but in the heat of the competition, we're willing to bet that this will be an opportunity many teams can't refuse! In any case, Hire-a-Pro is a fun way to add a competitive edge to your event, all while raising a little more money for your cause.
6. Hole of Fortune
Give your charity golf outing some off-the-wall flair by incorporating a game of Wheel of Fortune.
Near one of your holes, you can place a wheel sporting different instructions, some advantages (automatic hole-in-one, starting closer to an important hole, etc.) and some embarrassing tasks (take your next swing blindfolded, do a silly dance before your next hit, etc.).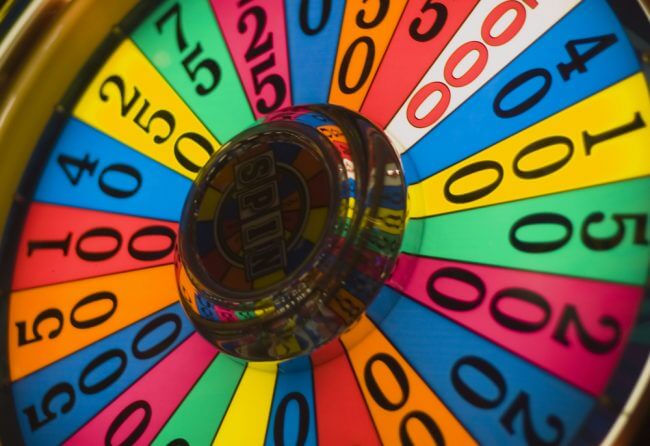 As you can imagine, this idea has the potential to be a riot!
If you want, you can have golfers make donations to spin the wheel to incorporate additional fundraising opportunities your event.
7. Frisbee Golf
If you want to make your golf outing really unorthodox, try using a frisbee! The basic gist is the same, except your "golfers" will be throwing a frisbee instead of hitting golf balls. You might have to alter the format of the game some, but it's pretty easy to change it up while leaving the overall feel of the game intact.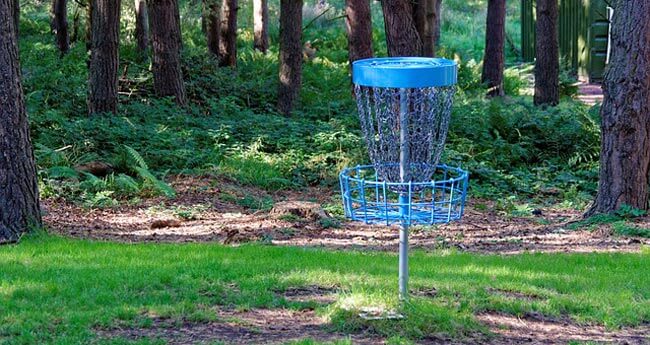 Because your participants don't have to be golfers to play, you can expand your marketing techniques if you decide to go with a frisbee golf tournament!
Encourage donors to bring their children for a more laid-back version of the traditional charity golf outing, then ensure your online registration solution can record seating requests to keep families together on the course and in the clubhouse.
---
With the right software and a little creativity on your side, these golf outing games are sure to bring in unprecedented revenue to your charity golf tournament!
For more on fundraising with golf, check out these resources: