This guest post was contributed by DNL OmniMedia.
Fundraising practices are constantly evolving. With new phenomena such as going paperless, engaging peer-to-peer networks, and giving through smartphones, what was once an in-person, boots-on-the-ground endeavor has largely moved to the digital realm. 
At DNL OmniMedia, we help nonprofit organizations make that move themselves and determine the best strategies to help them thrive in those new digital spaces, too.
While processes have certainly become more efficient over the past decade, it can be difficult to keep up with all of the innovation– especially when you're already trying to run a busy nonprofit! 
Whether you're already an online-fundraising expert or totally new to the digital game, there are a few strategies to help you manage your nonprofit's digital fundraising efforts:
Evaluate your current digital fundraising strategy.

Upgrade your nonprofit's software solutions. 

Train your volunteers to use your digital methods.

Use online tools to mobilize your donors.

Analyze your digital management strategy after improvements.
Read on for a breakdown of the above points and prepare to improve your nonprofit's digital fundraiser management.

1. Evaluate your current digital fundraising strategy.
Before you even consider making changes to your digital fundraising methods, you must evaluate your current strategy to identify areas for improvement.
Your nonprofit's digital strategy involves how you generate support online. It's what connects your online fundraising methods with your digital marketing techniques. How do your online efforts translate into financial support? Your overall strategy should be able to answer that question. 
Making changes to these procedures shouldn't be taken lightly, and before doing so you should ask yourself a few questions:
Are there any gaps in your current technology solutions? Is your CRM missing key functions, or

is your website missing necessary elements

?

What technology solutions do you think will fill those gaps?

Are there any points where your digital solutions are functioning optimally? Are there any processes you want to make sure

not

to change?

Is your staff well-equipped to handle updates to your digital strategy? How can you prepare them if not?

Are there any key metrics you're hoping to see improvement in, such as increased donor engagement or decreased time dealing with manual software tasks, with measurable goals you can set now?
Asking these questions will help you have a full view of your nonprofit's current digital abilities and techniques by examining how they've served you well and how they can be improved.
This step is crucial in updating your digital methods to ensure you won't be led astray by unnecessary or overly-intensive tech overhauls. Therefore, you should consider bringing on a consultant to lead the discussion regarding your nonprofit technology plan.

2. Upgrade your nonprofit's software solutions.
The evaluation you just completed of your nonprofit's current digital fundraising strategy probably exposed a few holes in your tech stack. Your next step is to patch those holes with properly-scaled solutions that can help you keep growing.
There are a few digital solutions you should consider upgrading for optimum fundraiser management.
Your website:
Your organization's website is essentially a hub for all digital donor relations– it's your nonprofit's home on the internet. For many donors, it may be their first direct interaction with your organization, and you have to make sure it's a positive experience.
You'll need to choose a content management system (CMS) that provides all of the tools your organization requires to create an attractive, fully-functional site. We at DNL OmniMedia know there are quite a few options available, so we created this guide to nonprofit website builders to compare a few top providers. 
Your digital giving platform:
A secure digital giving platform is absolutely essential for any nonprofit's digital fundraiser management. These platforms function as a way for your organization to gather donations through online-based means, usually through a credit/debit card or ACH direct deposit.
There are a few features you'll want in your digital giving platform:
Seamless customization, adopting your branded elements

Secure payment processing

Ability to integrate with your CRM system

Ability to track conversions and sources
Your online donation tools are probably the most important piece of the digital fundraising equation. Put careful thought into upgrading or switching these tools because it can have a big impact on your ability to fundraise online.
Your CRM software:
Your CRM software will track important data about your donors, including all transactions and interactions with your nonprofit. It's the home of all of your organization's data, so it's vital that you have a robust software solution to aid in your donor management.
You'll want to find a CRM system that allows for streamlined data entry, easily-maintained donor communications, and a variety of software integrations. Then, you'll want to make certain that your staff is trained on how to use the technology. Working with a tech consultant to migrate to, configure, and customize a new CRM platform is the standard best practice.

3. Train your volunteers to use your digital methods. 
Despite its prominence, digital fundraising is still a relatively new phenomenon, all things considered. Many veteran nonprofit professionals have likely been fundraising using more traditional methods for much of their time in the field.
In order to successfully carry out your next digital fundraiser, it's vital that every staff member on your team interacting with your digital solutions is familiar with these tools. Before you begin, it's helpful to schedule a training session with these volunteers to go over digital fundraising etiquette.
You'll want to make sure your volunteers understand how to operate your nonprofit's software solutions with ease and efficiency, ensuring accurate and uniform data entry. In addition, you'll want to make sure they're up-to-date on a few fundraising methods that are particularly relevant to digital outlets, including social media, mobile giving, and the difference between crowdfunding and peer-to-peer fundraising.
If you're considering making major upgrades to your nonprofit's software systems, we at DNL OmniMedia recommend investing in nonprofit technology consulting as part of the process. There's no point in implementing a new, robust software strategy if no one at your nonprofit is able to work the tools!
A nonprofit technology consultant will help you to:
Understand your organization's digital strategy and choose the correct tools for the process.

Plan the implementation of your new software solutions, outlining goals, a timeline for completion, and a strategy for task delegation.

Design and develop solutions to fit your technology needs, whether those are custom integrations for your CRM or a custom-designed website.

Migrate your existing data to your new platform and test the new software to make sure it works for every department and volunteer within your organization.

Launch your new software, fully documenting their processes along the way, and train your staff to use it.

Maintain your technology solution over time with ongoing support and software development. 
Implementing new, intensive software solutions in your nonprofit's daily functions is quite the undertaking. Bringing on a nonprofit technology consultant will not only help you get these systems up and running, it will also help you educate your staff and volunteers to keep things that way.

4. Use online tools to mobilize your donors.
Once you've optimized your nonprofit's internal digital management strategies, you'll want to put your new procedures to work by mobilizing your donors to give digitally. You've just dedicated considerable resources to updating these processes for your donors– now it's time to encourage your community to use them!
There are four main methods through which your donors can give digitally: 
Peer-to-peer fundraising

, through which donors encourage family, friends, and social networks to contribute to a personal giving page created by the donor. 

Crowdfunding

, through which an organization solicits donations from their supporters, and their supporters' greater networks, via an online crowdfunding page.

Text-to-give

, through which donors can give to your fundraiser by simply texting a pre-set phrase to a phone number dedicated to receiving text donations on behalf of your organization. 

General online giving

, through the creation of an online giving page so donors can give wherever and whenever they feel moved to do so. You'll want to make sure this page is mobile-optimized.
Market these methods to your donors using email, social media, and your organization's website. Additionally, you can also go a more traditional route and mention these digital methods in your direct mail initiatives and public advertisements.
While digital giving is important to utilize throughout the year, online fundraising is especially valuable during the end-of-year, #GivingTuesday season. Your digital giving processes have to be up and running by that time in order to make the most of the year-end giving season. 
For more information on digital giving, check out Double the Donation's guide to online fundraising.

5. Analyze your digital management strategy after improvements. 
After implementing a few new tools in your digital fundraiser management, you should analyze the effect that upgrading these digital processes has had on your organization's success.
Just as before, you should look at what worked, what didn't, and what you should change when preparing for your next fundraiser. At this point, if you hired a nonprofit technology consultant, you can review any issues you've experienced with your new digital solutions and brainstorm ways to solve the problems. 
In addition, if you've upgraded the tools you're using for digital fundraising, you probably have access to more– or at least, better organized– data on your donors and their giving patterns. 
Conduct fundraising data analysis using this now-accessible information to discover helpful insights on improving your future efforts. Here are a few analytics to consider when examining your donor data:
Descriptive fundraising analytics:

describing the observable giving behaviors of your donors and segmenting them based on past interactions with your organization. 

Predictive fundraising analytics:

looking for patterns and trends in descriptive data to predict future donor behavior.

Prescriptive fundraising analytics:

making plans for future fundraising strategy based on donor behavior predictions.
You'll want to keep these metrics in mind as your organize and segment your data in new ways in the future. This segmentation can be crucial in helping you discover major gift prospects in the future and, if you choose a robust CRM solution, you should be able to find these insights right within your software.
By strengthening your digital management, you'll improve your internal nonprofit processes and your external donor interactions. This will allow you to lay a better foundation for the future of ever-improving digital fundraising strategies. 
---
Over the past decade, fundraising has moved to the digital sphere. This brought on a ton of change, and it's understandable if you're struggling to keep up with the new technologies!
Luckily, with the above strategies, you'll be well on your way to digital fundraising like a professional. By evaluating your current strategies, upgrading your toolbox, training volunteers to use the new tools and bringing the charge to your donors– you'll be successfully fundraising using digital means in no time.
About the Author: Carl Diesing, Managing Director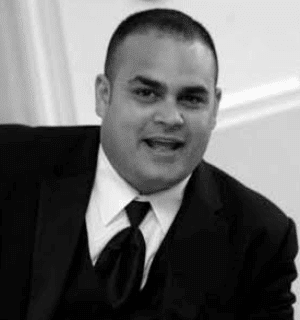 Carl co-founded DNL OmniMedia in 2006 and has grown the team to accommodate clients with on-going web development projects. Together DNL OmniMedia has worked with over 100 organizations to assist them with accomplishing their online goals. As Managing Director of DNL OmniMedia, Carl works with nonprofits and their technology to foster fundraising, create awareness, cure disease, and solve social issues. Carl lives in the Hudson Valley with his wife Sarah and their two children Charlie and Evelyn.