3. Communicate & Cultivate a Connection to your Cause
Though virtual fundraising is an effective way to reach more donors, it is important to find way to connect them to your cause in a digital space.
Make sure your mission is at the forefront of your messaging, and you are using a consistent communication message before, during, and after your campaign.
The key to maintaining donor connection is through strong communication and tapping into the top 3 motivators of today's donors:
Making communication and engagement easy!
Understanding the mission of your organization.
Articulating how their gift will make a difference.
This will help your supporters feel a bond to your organization, inspire them to give and help them stay connected to your mission into the new year.
Here are key tips on what to do (or not do) for successful donor communication.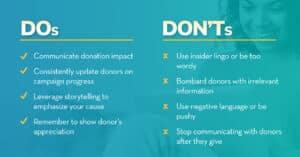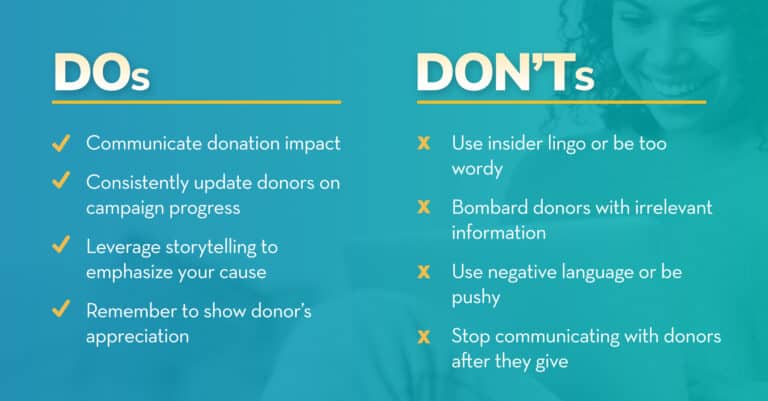 These tips will help cultivate deeper relationships with your supporters and foster a sense of community that lasts past the end of the year.