Challenge
Seventeen years ago, a 2600 square foot animal shelter was a dream come true for the residents of Branford, CT. Committed to 'Saving Lives, One Animal at a Time,' volunteers rallied behind a unique idea at the time – a municipal animal shelter devoted to both public safety and pet adoption. Innovating a formula for success, the shelter encapsulated numerous forward-thinking concepts:
Veterinarian partnerships for extraordinary medical care and physical therapy.
Full-range, adoption services.
Comprehensive, education-focused animal control.
'Reading to the Animals' children enrichment programs.
Support for the special needs community.
Success was sure fire. It is no surprise that today the Daniel Cosgrove Animal Shelter treats over 700 animals annually. More than 10,000 people a year visit the shelter which is five-times higher than most municipal shelters.
But with growth, comes challenges.
The current shelter with its small lobby, cramped administrative offices, and limited storage is overcrowded and constrained. The shelter's single entrance which admits sick pets also greets school groups and visitors. Animal cruelty investigations and pet adoptions are often handled simultaneously in one 6' x 12' common space. Both safety and confidentiality are compromised by the small footprint. Further impacting the shelter's progress is the inadequate parking and restricted outdoor grounds for dog walks and pet exercise.
The community yearned for an expanded shelter that is safe and supportive of both animals and people. A steering committee was created, and project costs were estimated at $3 million. Through a bequest from a one generous couple and lead donors from other towns stepping up, the vision was coming together. But fundraising $1 million, especially during a pandemic, would be a high hurdle the team would have to overcome, to transform dreams into reality.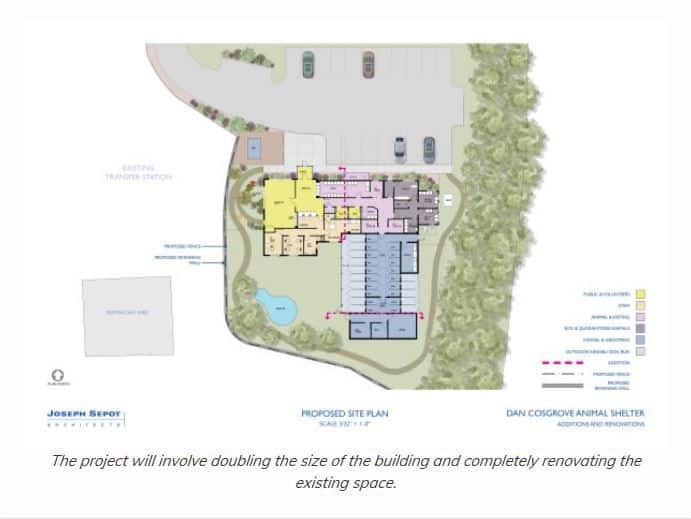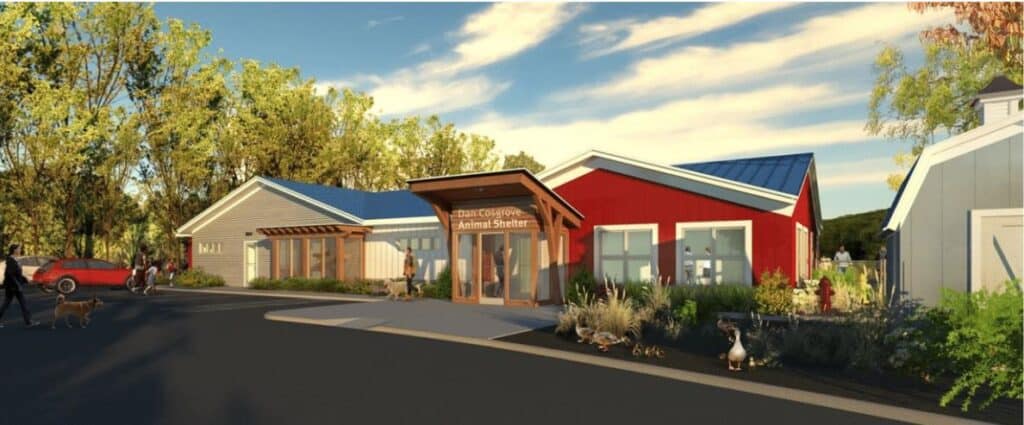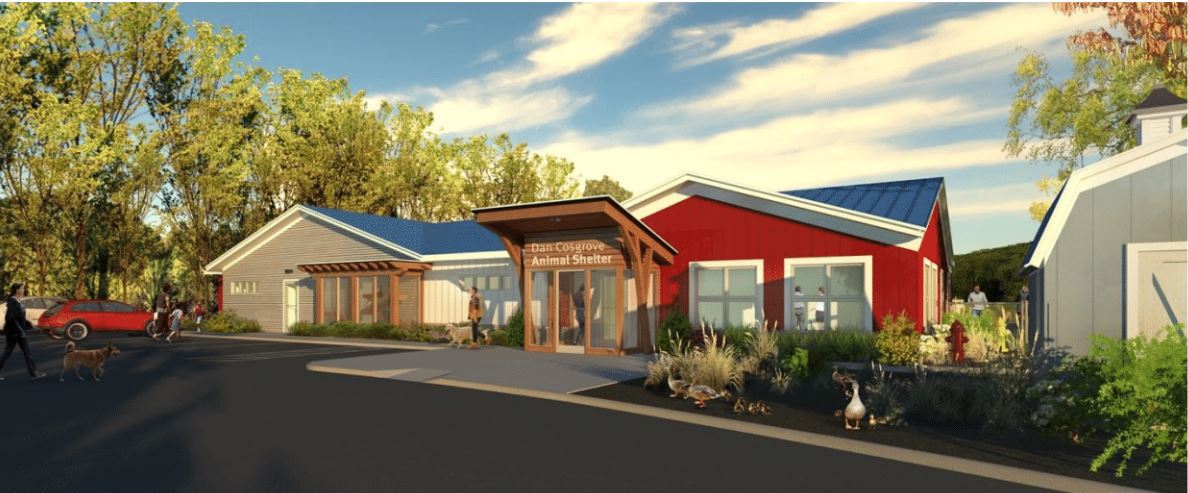 Laura Burban, Director, Daniel Cosgrove Animal Shelter, explained, "We started our capital campaign back in 2018 where it was just organizing information. It kicked-off in 2019 and then obviously COVID happened in 2020. We had a whole bunch of things planned. We had many events that were supposed to happen person-to-person. When COVID hit, we realized we had to regroup and come up with different ideas on how to reach people and include people in the process. It was not the most comfortable thing in the world because for us, we are used to seeing people in person because they can physically touch the animals, they can understand the impact of their donation, and see progress face to face. Doing something online was different for us. We were not familiar with it and not used to it."