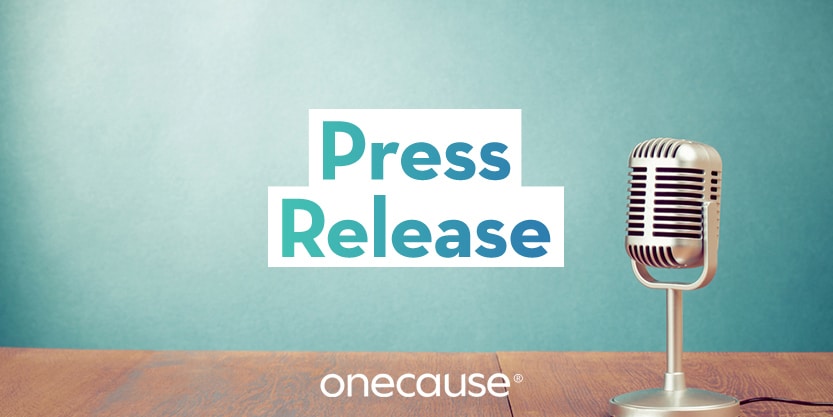 OneCause Launches Enhanced Online Giving Solution
Expanded functionality empowers nonprofits to reach new donors and raise more funds going into the year-end giving season
August 21, 2018 — INDIANAPOLIS – OneCause, a leader in mobile fundraising, announced today expanded online fundraising capabilities with the release of their new Online Giving solution. Increased functionality enables nonprofits to increase donor engagement and drive year-round donations, while minimizing the administrative resources to build and manage an online giving presence.
"OneCause has made it easy to customize and personalize giving pages, whether it's for our fundraising bike ride and fun run, our new end-of-year giving campaign, or our autism walk," said Jacquie Benestante, director of external affairs for Autism Society of Texas. "We're able to drive more year-round engagement from event supporters and reach a whole new group of donors with social media sharing."
With the OneCause Online Giving solution, nonprofits can:
Easily launch and design an unlimited number of free-standing giving microsites along with forms and widgets embedded within their existing website.
Drive supporter participation with gamification including a real-time thermometer, giving timeline, donor wall, and social share.
Customize online donation forms with questions, giving levels, and impact statements.
Empower donors to give from anywhere with secure and mobile-optimized forms.
Monitor and manage campaign progress with analytics and reporting.
"We've streamlined online fundraising with donors in mind, to make it more mobile, social and fun," said Joe Duca, vice president of product management with OneCause. "We're seeing year-over-year increases in the percentage of dollars raised through online giving, especially with #GivingTuesday and year-end fundraising. With our new enhanced Online Giving solution, nonprofits can create and launch an online fundraising campaign in as little as fifteen minutes, so they can spend more time focusing on their mission."
OneCause also just launched a series of resources to help nonprofits get the most out of the year-end giving season. Resources include:
OneCause provides an easy-to-use, integrated fundraising platform to help cause-driven organizations amplify their message, engage new donors, and raise more funds. To learn more about the OneCause Online Giving solution, go to: www.onecause.com/solutions/online-fundraising/online-giving/.
About OneCause®
OneCause creates user-friendly fundraising software that helps nonprofits engage donors, raise more money and save valuable time and resources. Our full suite of cloud-based fundraising solutions has helped more than 4,000 organizations connect with over 1.5 million unique supporters annually. Located in the marketing technology hub of Indianapolis, OneCause has been recognized on the Inc. 500 list of Fastest Growing Companies, received a Techpoint MIRA award for Mobile Technology Excellence & Innovation, and was awarded a Silver Stevie® Award in the Customer Service Department of the Year – Computer Software category.