The Roadmap to a Successful Peer-to-Peer Campaign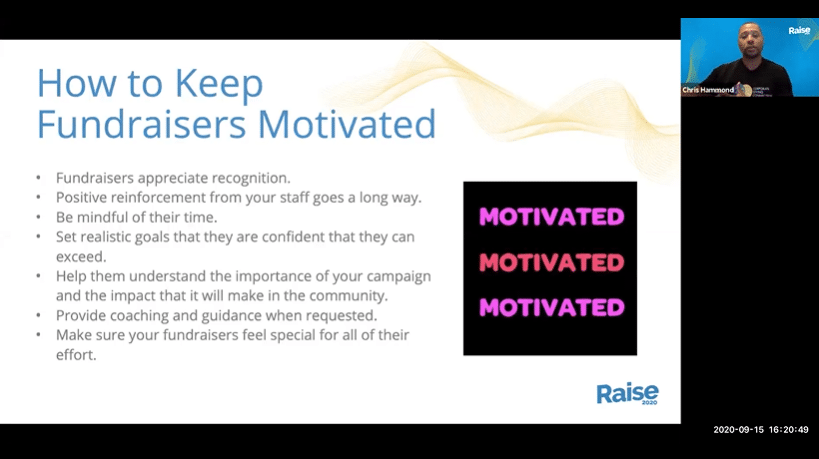 This extremely informative session came courtesy of Chris Hammond and Brittany LaGanke of Corporate Giving Connection. In it, they walked through all of the essentials of peer-to-peer fundraising in the virtual era.
Peer-to-peer fundraising has been a popular tactic for nonprofits for a while now, but challenges around scalability have kept many organizations from fully developing concrete P2P strategies. However, the high flexibility of these campaigns and their virtual-friendly nature have made them more impactful than ever for nonprofits fundraising online.
Here are a few highlights from the session:
There are many benefits of P2P fundraising. These campaigns are invaluable for meeting tons of new donors. Plus, you won't have to over-rely on your existing donors to reach our goals, allowing you to focus more on acquisition and relationship-building.
Diversify your campaign's strategy. Maximize engagement with multiple touch points, including small outreach events, email, social media, direct mail, and (if applicable) your main virtual event. Just be sure to unify all of your messages with a cohesive story!
Develop expectations with your fundraisers. Actively communicate with your fundraisers to set the right expectations. Ask about their comfort soliciting donations, the generosity of their networks, and if they'll be able to give your campaign a personal touch.
Another key point to consider: Recruiting the right fundraisers is a major gap in many nonprofits' peer-to-peer strategies. With support and the right resources, even smaller teams of 1 to 25 fundraisers is a fantastic starting point for your campaign. This session walked through a few key supporter segments where you're most likely to find your superstar fundraisers to help kickstart the recruitment process.