This guest post was contributed by WealthEngine.
Nonprofit fundraising is rapidly evolving due to the rise of tech, AI, and social networks. The tried-and-true fundraising techniques of the past, such as holding a raffle or a 5k, may not serve you as well in today's changing landscape. Instead, you can leverage technology and wealth insights to level up your fundraising game. Let's explore today's modern nonprofit fundraising ideas that have the greatest potential of bringing in major gifts for your organization.
The Changing Landscape of Nonprofit Fundraising
As nonprofit fundraising advances, it is important to bear a few things in mind when you are trying to engage a new generation of donors: 
Millennials and Gen Zs cannot be overlooked.

Millennials' median annual giving is twice as much as Boomers and Gen Xers at

$13,654

. Gen Z will also account for

40%

of all consumers by 2020. Since they've grown up in the age of social media, it's important to account for the ways they connect with different causes. By adopting a digital fundraising strategy, you're in a more favorable position to appeal to younger donors. 

Hyper-personalized marketing is no longer a benefit. It's a necessity.

Millennials and Gen Zs are constantly sifting through information on social media and other channels. Since they're processing large quantities of information all the time, they can only dedicate so much attention to each item. This makes it incredibly important to generate outreach that appeals to their interests. By adapting to this need, you're recognizing and acknowledging them in ways that make them feel valued as individual donors.

Artificial intelligence is transforming how we work.

With the rise of

AI and machine learning

, more nonprofits are adopting these technologies to help them gather data to solve societal problems. They can also help you understand your donors better and determine how to appeal to them in the future.
All of these changes are fundamentally transforming how you can connect with your donors and inspire them to give. Let's take a look at the best nonprofit fundraising ideas you can implement based on these evolving trends. 
Nonprofit Fundraising Ideas
1. Start a Matching Gift Drive
Usually popular in the space of corporate giving, this fairly traditional fundraising idea allows for gift matching. This means that donors who make donations can then have their company either donate the same amount they have, or more. By doing this, you receive double the funds! To boost this process, you can set up a window of time (24 or 48 hours) where donations must be matched. Having that designated time period creates a sense of urgency and drives donors to take action quickly. 
2. Set up a Peer-to-Peer Fundraiser
Another nonprofit fundraising idea, similar to crowdfunding, is peer-to-peer fundraising. This is a more layered approach that allows individuals to personally fundraise on a cause's behalf. This can be done either online or in-person. For an in-person fundraiser, activities are set up where donors sign up their friends and family to participate and donate. These family members and friends then have the opportunity to invite their communities to donate. Many nonprofits have done this by creating things like golf tournaments and fun runs. 
Nonprofits are now changing this method by enabling individuals to create their own personalized donation pages or posts, allowing them to involve people from anywhere at any time. Additionally, in peer-to-peer fundraising, it's far easier to establish trust and action among your prospects. By communicating among people they already know, prospects may feel more inclined to give and organizations can then tap into prospects' extended networks.
3. Set up a Crowdfunding Page
Another nonprofit fundraising idea that is gaining popularity is crowdfunding. Although crowdfunding seems like a platform used to support individual endeavors, organizations can benefit from them as well. Crowdfunding is helpful because it is typically used to fund specific projects. It allows potential and existing donors to see what exactly their donation will be going towards. On these platforms, it's important to outline your mission, state what your organization is fundraising for, and explain why you are fundraising for that particular project.
4. Hold an Online Auction
Auctions are another popular, yet traditional, fundraising option. Now, instead of holding in-person auctions, organizations are beginning to hold auctions online. This is a more economical way of hosting an event without having to rent a physical space. When you hold an online auction, both prospects and existing clients can actively participate. Additionally, auctions allow donors to bid on something tangible in exchange for their donation, making the process mutually beneficial. 
5. Set Up a Text-to-Give Structure
As the title of this nonprofit fundraising idea suggests, text-to-give allows donors to give to your organization via text. Similar to donations made through channels such as Facebook, Amazon, and Lyft, donors can give whenever and wherever they'd like when they text-to-give. Typically, particular keywords are attributed to specific donation amounts. All your donor has to do is confirm their billing zip code. Once they do this, they'll be billed directly on their phone carrier's invoice. Not only is this method economical, but it's also a convenient and quick option for your donors.
6. Engage in Facebook Fundraising
Fundraising via social media channels is a relatively new idea that is connecting people in bringing attention to different causes. As you may have seen while scrolling through your own Facebook feed, birthday fundraisers are gaining significantly more attention. Users can create a post explaining what cause they're supporting and begin collecting donations from their network. 
Within the first year of creating birthday fundraisers, Facebook users raised more than $300M for causes. As of now, Facebook allows you to choose a cause to donate to from a list of 750,000 nonprofits – so make sure your nonprofit is one of them! Similar to peer-to-peer fundraising, donors and prospects have the ability to donate to a nonprofit from someone they know and trust.
7. Partner with Amazon Smile
Amazon Smile allows Amazon shoppers to donate 0.5% of the price of their purchase to a cause of their choice. Similar to Facebook fundraising, users have the ability to instantly donate to your organization without having to mull over how much to donate and when. The convenience factor is a great motivator for various types of donors. By doing this, a constant and predictable stream of donations will pour into your organization. If you're interested in partnering your organization with Amazon Smile, you can learn more here.  
8. Have Your Organization Listed with Round Up & Donate with Lyft
Much like using Amazon Smile for nonprofit fundraising, using Lyft can also deliver a steady stream of donations to your organization. Lyft gives riders the option to round their ride fare up to the nearest dollar and donate the difference to a cause. By doing this, users relinquish the need to consciously decide whether or not to donate every time. By setting up an autopay structure, donors and prospects can contribute little bits at a time. Since people have access to Lyft's platform across different areas of the U.S., the collections of those minor gifts can ripple out in big ways. 
9. Create and Sell Merchandise for Your Cause
Merchandising is a time-tested nonprofit fundraising idea. Whether you're selling pop sockets, pens, water bottles, or t-shirts, these branded items are great tangible reminders of your cause. Not only do your donors walk away with something for themselves, but they also have a visible item that can spark conversations with potential donors. For example, (RED) partners with the world's biggest brands to bring awareness and raise funds to eliminate HIV/AIDS. Their products range from portable phone chargers to iPhones, with 100% of that money poured into HIV/AIDS programs all over Africa.
10. Generate Personalized Email Campaigns
Not only are email campaigns cost-effective, but they are also able to cut through the noise generated on social media. You can segment your audience based on demographics, interests, as well as their propensity and capacity to give. By doing this, you can tailor your outreach to highlight the values and interests of each donor and prospect. If existing and prospective donors see their values being reflected on an individual level, they'll feel more inclined to give. By using tools such as WE Insights, you can better understand what your audience responds to and how you can best appeal to them. Email campaigns also have the highest ROI of any other marketing channel (about $40 for every dollar spent). And, on average, email users give an average of $140 per donation.
11. Create a Model of Your Best Donors
Before you opt for general fundraising tactics, it's important to ask yourself: who are our best donors? What do they have in common? How do they connect with our mission? And, how can we find more donors just like them? 
By using modeling, you can create a core donor persona that allows you to discover overlaps in demographic data, preferences, and giving history among your existing donors. This will help you understand the potential donors you should be reaching out to. It also gives you a better impression of what this segment of donors will respond to (direct mail, peer-to-peer, etc.) Essentially, you're creating an impression of your ideal donor and then using their traits to find more people like them who are likely to give. 
12. Create a Designated Giving Day and Hold An Email Flash Fundraiser
This nonprofit fundraising idea can be adopted by all causes. Giving Day has been popularized by colleges and universities, and it involves a specific 24-hour window where your nonprofit can accept gifts from anyone. Contributions are made online, so donors and prospects can lend support from anywhere in the world. 
Due to their viral nature and convenience, Giving Days are becoming more and more popular. For higher education institutions, some have enacted #GivingTuesday on their campuses, and others have created their own days. By holding a specific day for people to give, there's a greater sense of urgency created for existing and prospective donors. For example, Vanderbilt University raised $9.4M from less than 8500 donors on their Giving Day.
13. Set up a Donation Kiosk for Your Cause
Another nonprofit fundraising idea is to use a donation kiosk. Unlike other fundraising tools that are reliant on cash or check donations, these kiosks are more digital-friendly. A donation kiosk is a digital fundraising solution that can accept credit card donations at events and on-site. Now that people carry less cash, donation kiosks are an innovative way to accommodate those who still want to give, but can only do so by card. And, depending on which platform you use, your donation kiosk can be accessed online for donors who are often on-the-go.
14. Create an Interactive Video Fundraiser
By holding an interactive video fundraiser, you are creating an online opportunity to engage people in an activity or conversation about your cause. This puts a face to your cause, gives your donors visibility, helps them amplify their actions, and involves others on social media. For example, the ALS Ice Bucket Challenge (a challenge designed to raise money for research into amyotrophic lateral sclerosis) was a viral video sensation in 2014. Although some wrote off the challenge as trivial, it raised a great amount of awareness and ended up raising $115M for the ALS Association.
This doesn't necessarily mean you have to create a viral video challenge for people to participate in. But, you can pass around videos articulating your cause's mission and what you're trying to accomplish. Propose the fundraising goal or challenge within your video and then rely on a peer-to-peer structure to make sure the content is shared and gifts are being collected. A nonprofit fundraising idea like this has the potential of rippling out and reaching people all over the digital world.
The nonprofit fundraising ideas listed here are only the tip of the iceberg. By using wealth insights to inform your fundraising, there are even more ways you can engage your prospects and donors to bring in major gifts. Want to learn more about how to utilize data in your campaigns? Download the Data-Driven Major Gift Campaigns Workbook.
---
About the Author: Parshya Kavoosi, Integrated Marketing Associate, WealthEngine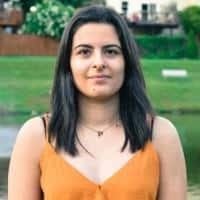 Parshya Kavoosi is a creative and business-oriented professional with experience creating social media and marketing campaigns in a variety of industries, ranging from the wedding industry to food services. As the Marketing Associate for Demand Generation at WealthEngine, she creates highly targeted email campaigns to inform nonprofits on how they can benefit from using WealthEngine's platform for fundraising and donor acquisition. In her free time, she enjoys traveling, going to concerts, and creating eclectic playlists on Spotify.