In today's world of competitive fundraising, nonprofits need strategies to stand out, build broader networks and create additional revenue streams.
We had an engaging discussion on cause marketing, corporate responsibility and how to harness your brand to drive both impact and dollars for your cause.
Learn the secrets to:
Mesh corporate marketing goals with your philanthropic goals
Create mutual benefit through cause marketing
Tap into new fundraising pockets
Separate our cause from our nonprofits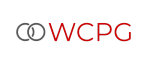 Guest Speaker: Harrie Bakst
Harrie is a pioneer in the cause marketing marketing realm of sports and entertainment. With the success of his boutique agency, Carnegie Sports & Entertainment, he has effectively bridged the industry with philanthropy, altruism, and genuine corporate social responsibility. He is a 10 NEXT Award winner and cancer survivor.
This webinar qualifies for 1 CFRE credit.