A Flexible Event Experience
When preparing for an event, every nonprofit desires to have the ability to adapt to any changes that might occur during the planning process. They need tools that have flexibility built-in.
Though their initial goal was to host a hybrid event, Pearl Harbor Aviation Museum decided four months prior to their event date to move fully virtual. This was an effort to keep their donors and community safe with the changes to the state of the pandemic. With their event fast approaching, the museum was able to pivot and move their event format to virtual through reticketing and reorganizing their event processes.
However, four weeks prior to their event, Hawaii restrictions began to lift. Even though it was crunch time, the museum knew that if they could provide some sort of in-person offering, it would drastically improve their donor's experience.
With the support of the OneCause team, the museum was able to transition their completely virtual event back to a hybrid event, with the click of a button. In just a few short steps, they were able to add an in-person experience for their local guests.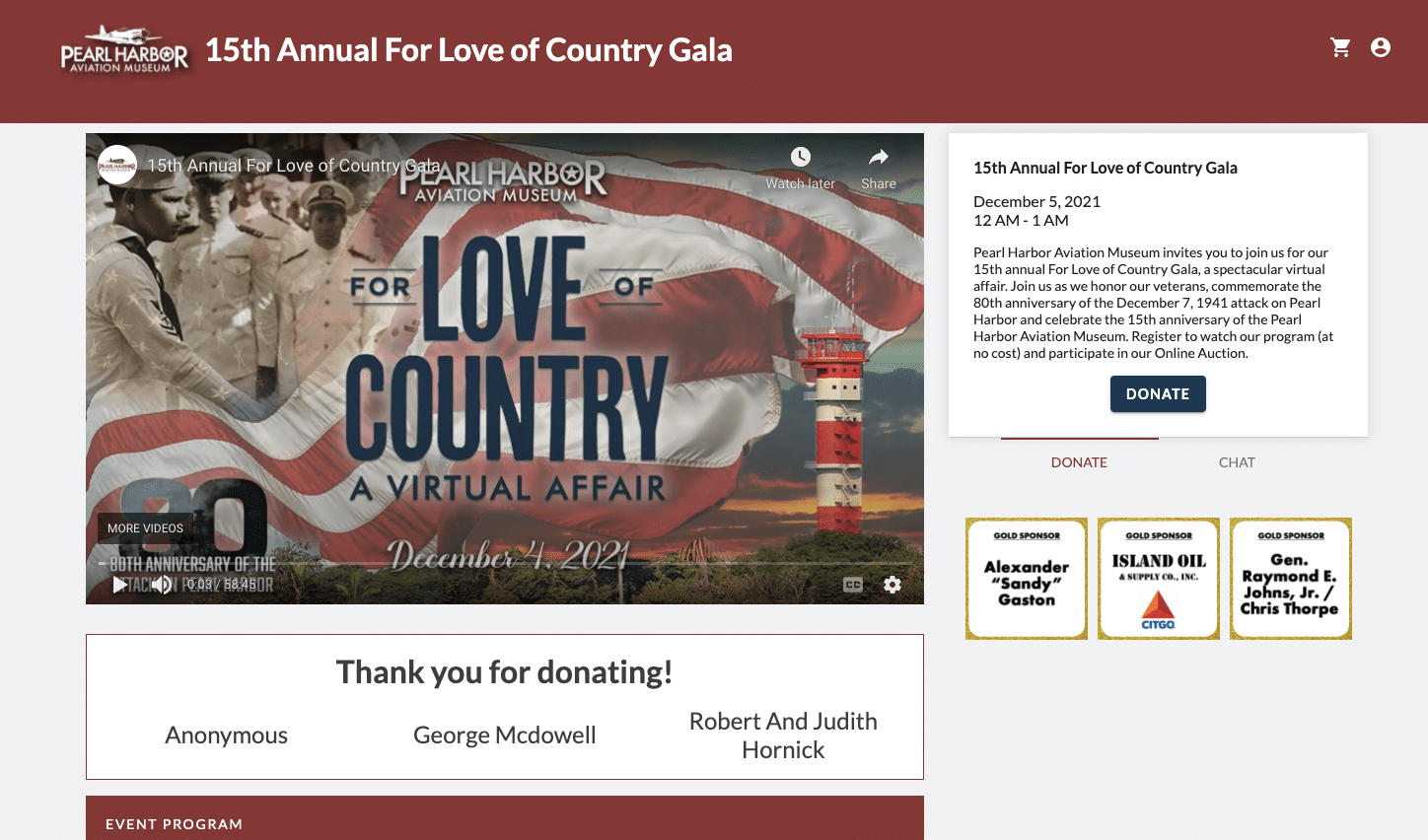 "Even though our last-minute changes added complexity, it was amazing to be able to provide an in-person experience for our donors. It definitely helped increase the impact of our gala," exclaimed Kim.
Over the course of their event planning, the museum had transitioned their event format twice! With the OneCause Fundraising Platform, Pearl Harbor Aviation Museum was able to make necessary event related changes to provide the most beneficial in-person and virtual experiences to all their attendees through:
Multiple ticket types
Adaptable table assignments
Flexible check-in and registration
With the need for flexibility, the museum was able to host a successful hybrid event even amid last minute event changes.