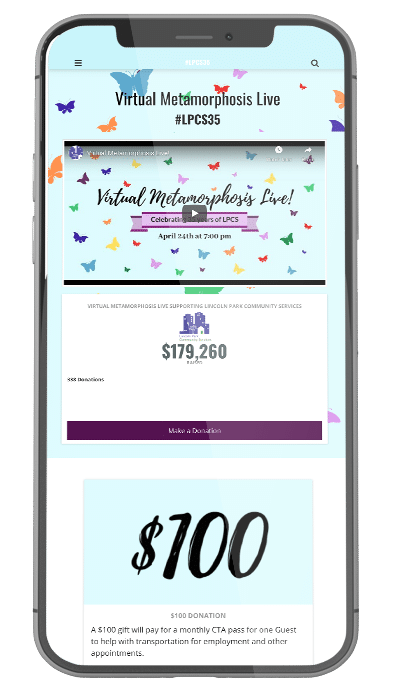 What Made This Event Unique?
Lincoln Park Community Services adapted their most popular annual gala to a virtual, donation-only event with a paddle raise using OneCause Online Giving Solution (OGS).
They had strong donor communication before, during, and after their event to give donors clarity in the switch to virtual and emphasize how important the event was to fulfill their mission.
On event day, they used YouTube Live to broadcast their livestream and incorporated mission moments in the prerecorded livestream video as well as plenty of fun.
They were able to continue to support their mission of empowering individuals facing homelessness and poverty by being decisive and creative to execute a virtual fundraising strategy that worked for them!