Solution
1. Competitive Fundraising: Race You to the Shower!
Competitive fundraising fuels Shower Strike. Their explosive growth is due in large part to their "Leagues" (think groups of teams).
To power Leagues, Well Aware leverages a network of local and corporate partners. These partners in turn create internal teams that fundraise against each other and raise dollars for Shower Strike.
The energy and momentum spreads like wildfire as groups engage their social networks. The teams battle it out, seeing whose networks can bring in the most dollars, all the while creating a fun, competitive and socially motivated giving experience.

The success of Leagues is all about the drive of friendly competition. The Leagues have really allowed us to significantly grow our reach and dollars raised," said Erinn Wright, Development Associate.
On the OneCause platform Well Aware's team fundraising has seen explosive growth:
7 Leagues
41 Teams
285 Team Members.
That's a 111% growth in the number of Teams fundraising and 300% increase in the number of Team Members participating. Now that's using technology to create a powerful fundraising network!
Even the Well Aware had a League this year. They embraced the power of competitive giving internally, by pitting the Board of Directors against the Well Aware Staff, Engineers, and one The Village (group comprised of annual and monthly donors).
Together the Well Aware League alone raised over $40,000. Add on the other Corporate and Schools teams and Leagues are a powerful strategy to help grow the cause.

2. Corporate Partnerships: Build It and They Come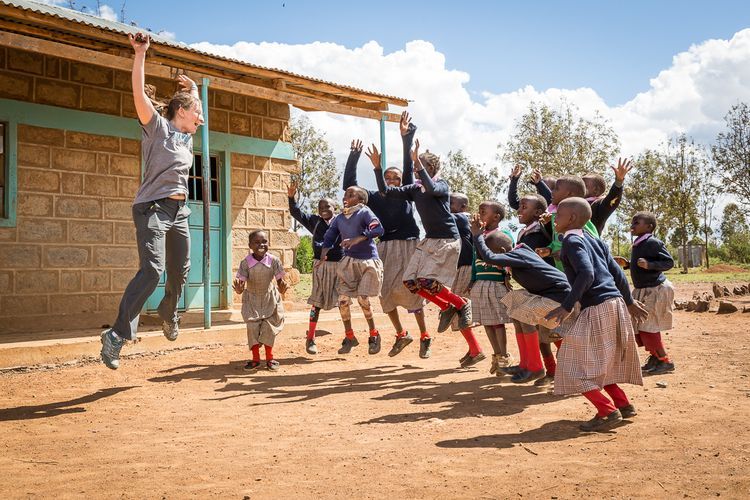 Another innovative strategy is their use of Corporate Social Responsibility. The Well Aware team has developed a vibrant partnership with Spectrum Brands. Spectrum Brands supports Shower Strike at both the corporate and employee level, hosting 4 Leagues with 19 Teams. The teams are spread out across the country at the various business centers, and they compete to support separate communities in East Africa.
Think about the impact of multiple locations fundraising – each dollar and every new donor, creating more success for Shower Strike. In 2019, the St. Louis facility battled against teams in Virginia, and the Sales Teams fundraised against the IT team, and so on across all teams. Each League member engaged their personal networks to fundraise using the OneCause built-in social engagement tools and track their progress through the leader boards and personalized participant dashboard.

Spotlight on Technology: The OneCause Peer-to-Peer platform is the only peer-to-peer software that has a third level for organizing participants and teams into competitive or cooperative fundraising groups.
Our Group functionality allows fundraisers to roll up teams and customize leagues to drive more competition. Think of sports divisions and you get the idea. The software helps segment teams into small groups that foster rivalries and spur competition. Unleash that same concept through technology, on to your peer-to-peer campaign and it's a game changer! League specific leaderboards showcase top participants, highlight team rankings and track donation proceeds in real-time, all while harnessing the power of social proof and motivating teams to win.
Thanks to the power of competitive team fundraising, Spectrum raised enough to provide more than 12,500 people in East Africa with lasting clean water. By linking corporate partners with employee fundraising, Shower Strike demonstrates how harnessing the passion of groups can create real world impact.
3. Classrooms to Clean Water– A New Generation
Next up for fundraising innovation – engaging classrooms in Shower Strike. Through their initiative known as Classrooms to Clean Water the Well Aware team involves schools and classrooms in the campaign. There are even two entire middle schools (Round Rock ISD) that joined in the efforts!
As the fun and reach of Shower Strike catches on, schools from across the country empower "little stinkers" to forgo showers and raise funds. One of the longest running teams, the Sunset Stinkers out of Iowa, has been participating in Shower Strike since 2013, and raised over $30,000 in donations.
At the same time, students learn valuable lessons about water scarcity and experience the impact of being global citizens. To support the Classrooms to Clean Water Program, the Well Aware team provides templates and lesson plan ideas for educators who want to transform lives through clean water.
To motivate participants further, Well Aware upped the ante this year by creating an additional school-focused contest. The highest fundraising class or student group got to have a water system named in their honor and participate in a special celebration for their efforts, like a pizza party at school.
It's the use of creative ideas, contests, and motivational fundraising that help power continued growth.
Watching these kids, some of who are on free or reduced lunches, raise money for people on the other side of the world is such an inspiring thing to see. They are truly the next generation of change-makers this world needs," said Kareece Sacco, Director of Operations.
By thinking outside the box and looking for new groups to engage in the campaign, Well Aware has a scalable and repeatable fundraising engine – one that grows each year. They might be young fundraisers, but dollar for dollar the "little stinkers" outperform the average donation amount by more than $100, providing a real-life example of small but mighty!
4. Matching Gifts – Maximizing Individual Donations
Well Aware uses the built-in OneCause matching gift functionality to amplify the power of every dollar raised. To get the most out of the matches, they combine the technology with a powerful fundraising strategy – targeting large individual donors for matching gifts.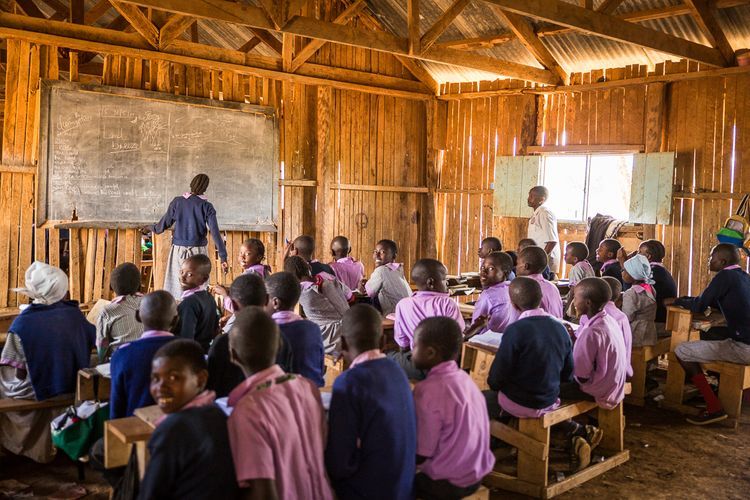 This year the team decided that when they received an individual donation or corporate sponsorship over $1,000, that was not tied to a team or League, they would reach out to the donors directly.
They asked the donors for permission to use their donation as a matching gift incentive in the Classroom to Clean Water league.
We asked those donors to use their funds in a matching capacity for the schools. This also adds a really powerful layer to overall engagement in the cause and campaign – because not only is the individual (or corporate donor) empowering individuals in our partner communities in East Africa, but they are also empowering young leaders and future change-makers," said Sacco.
Overall the matching gifts contributed to over $100,000 in donations marking a powerful growth strategy for the campaign.
Spotlight on Technology:
OneCause automates matching gift functionality and takes it to a whole new level. Administrators can customize matches to meet their campaign needs (amount per match, matching donor name, time-frame, max donation per gift, ratios and rules). All designed to give nonprofits flexibility to leverage matches to drive campaign results. Timelines for the Campaign and Participant Pages show in real-time each match being made and how the impact of each donation is amplified. One more way to use social proof, quantify impact, recognize the generous matching donors(s) and increase donations!
5. Targeted Messaging – Personalization Matter
A fifth best practice that helps Shower Strike raise more is the power of personalized messaging. We know from the OneCause Social Donor Study (2018) that donors are motivated to give when 1) it's easy, 2) they have a clear understanding of the mission, and 3) they understand the impact of their gift.
To engage donors and participants on a more individual level, the Well Aware team used targeted emails to communicate progress, provide updates, and talk directly to participants and donors with different messaging. This is in addition to the milestones messaging built-into the OneCause platform, allowed them to motivate different segments with directed communications.
They utilized personal messages from the Well Aware team to help motivate specific groups or individuals. For example, mid-way through the week, they would pull a list of those participants at $0, and contact them individually to provide support, and in some cases, provide an incentive to get their first donation (like a match).
And, nightly, they sent an email out to all participants with a recap for the day, highlights, tips, and encouragement. This was sent through a team member's personal email. These personal emails really helped add a more individualized touch and showed our Strikers that they had the support behind them to succeed.
Spotlight on Technology:
With the OneCause and Mail Chimp email integration, the Well Aware team was able to keep participant and donor information continuously synced to allow them to send targeted and personalized emails at any time, saving the team invaluable time and avoiding manual export/imports or manual entry.
Thanks to the OneCause integration, the team was able to refine the lists for better and more targeted messaging. They used the technology to segment lists into donors and participants, then sent messages to each group, zeroing their email communications in on the unique motivators that engage participants and donors differently.
It's really so easy to go in and split between donors and participants. For us, to segment communication is so important. It's about empowering each participant, so that they can use their authenticity, personality, and experiences to motivate their networks to give," said Wright.