Building Seamless Event Experiences
CCS was ready to quickly turn their auction idea into reality. Even with her limited timeframe, Walton was able to use the OneCause Fundraising Platform to build out most of her event site within a matter of hours. By getting their event up and running fast, CCS was able to save valuable time and focus their efforts on engaging their donors and promoting their event.
"I had 6 weeks, and a severe shortage of volunteers due to the pandemic, to plan and execute the event. Learning new software can be daunting, but in this circumstance, the support that OneCause provided allowed us to organize a great guest experience," Walton expressed.
Walton was able to add various fundraising components to the event site that created a unified experience, so both in-person and virtual audiences could engage in the event. These included:
Silent Auction
Live Auction
Fixed Price Items (including limited edition CCS swag)
Targeted Achievements and other giving opportunities
Raffle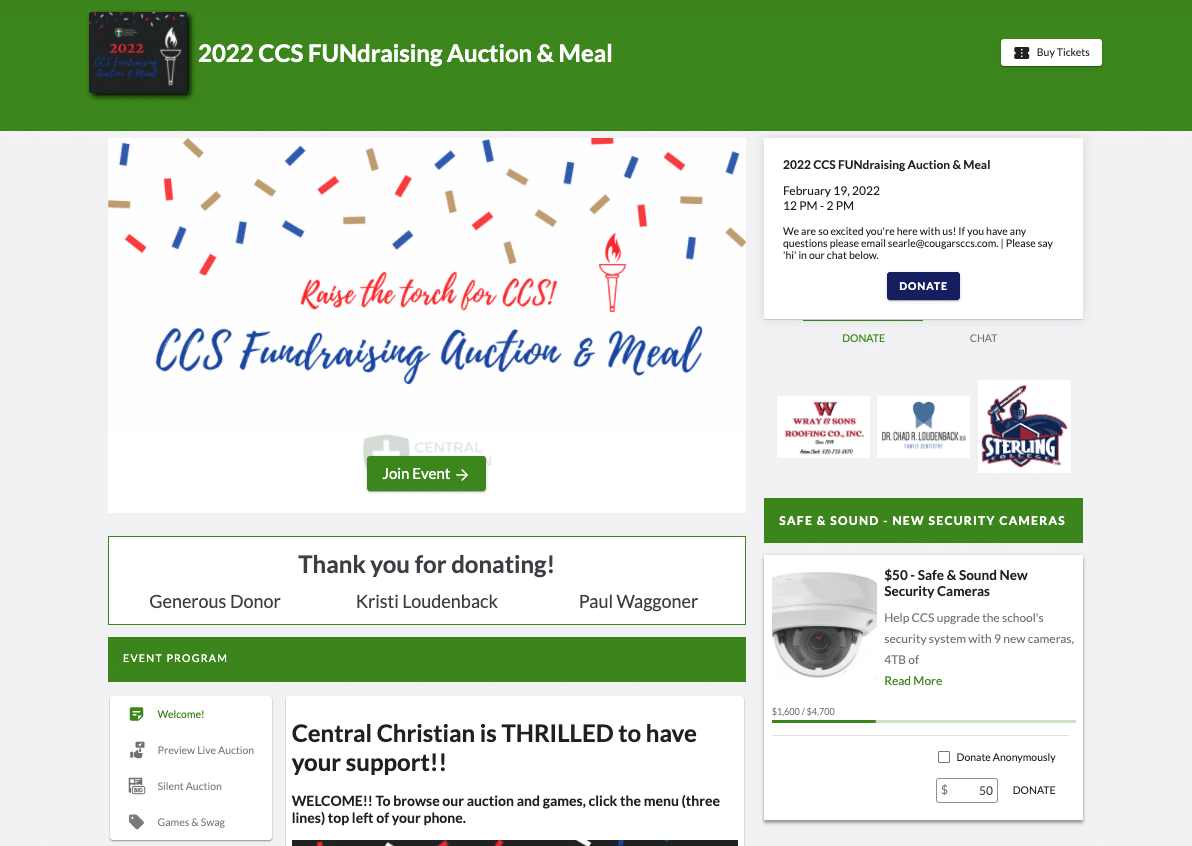 One of the best parts about using the OneCause Fundraising Platform to design their event site is that the CCS team didn't have to worry about any additional outside tools to plan, organize, or leverage their event. With all the event activities created in one spot, CCS was able to save time and provide a single location to direct their supporters too.
This helped increase the visibility of their giving opportunities and the likelihood that supporters would engage with their mission before, during, and even after the event!