And 5 tips on how to utilize it for more donations, registrations, and volunteers
Organizations need to promote fundraising efforts across every channel – and email is a powerhouse that leads the way. It has the highest return on investment of any marketing channel – $40 for every dollar spent – and far outweighs other fundraising channels. In fact, the Radicati Email Statistics Report states that 269 billion emails are sent and received per day. Impressions from Google AdWords (30B per day) and Facebook visits (16B per day) don't even come close to that number. Employee email especially is one of the most valuable resources for fundraising – the 1:1 nature of it makes it the perfect opportunity to get your message out there and to drive action. Here are five tips on how to utilize this channel for more donations, volunteers, and registrations:
1. Keep It Personal
People give to people – that's why employee email is such a prolific way to generate interest in your fundraising events. Studies show that personalized emails increase click through rates by 14% on average, and conversation rates by 10%. Customize the email where appropriate and applicable. Additionally, always be cognizant of who you're emailing – and who's doing the sending. You wouldn't want the same messaging sent to a volunteer as you would one of your event's sponsors, for example. Find ways to make sure that your employee's voices are coming through, while also targeting the appropriate audiences with segmented messaging.
2. Timing is Key
It's hard to pin down exactly the right time to send fundraising or event registration emails – but there are ways to get close to that "magic hour." Some studies claim that Monday at 6:00am yields the highest open rates – others suggest that sending your email at midday will get you the best results. The most important thing for your organization is to test – try a few different things and see what's working. Catching recipients at a good time could prove to be the difference.
3. Tell a Story
When composing an email, construct a narrative that engages your audience. Put a face to your cause – help them see who they're helping, where their money and time is going, and the tangible impacts that they're able to make. Learn from other nonprofits on some ways that they're leveraging storytelling to amplify this channel. It's not enough to simply state your cause and your ask – you need those things to resonate with your recipients, and building a story is the most powerful way to do so.
4. Close Strong
There's an opportunity for marketing in every employee email that often goes unnoticed and underutilized – the email signature. Not only is standardizing email signatures across your non-profit great for brand consistency and uniform contact information, but the space beneath your contact information represents a perfect opportunity to drive home your messaging with a graphic promoting your fundraising event. Email signature marketing will set you apart in the non-profit world, allowing you to harness every correspondence sent by employees, no matter the body, as another opportunity to drive registrations and donations.

5. Include a Strong Call-to-Action
The most important thing to remember throughout all these tactics is to include a strong and clear call-to-action. If you don't ask, you won't receive – it's as simple as that. It doesn't matter how engaging your story is, or how customized you've made your messaging – if you don't have a clear ask in a prominent place, your audience won't know where to go or how to help. Whether it's as simple as a "Donate Now" button in the body of the email, or an email signature banner, you need to make sure that you have some form of direction for your audience to get them where you want them.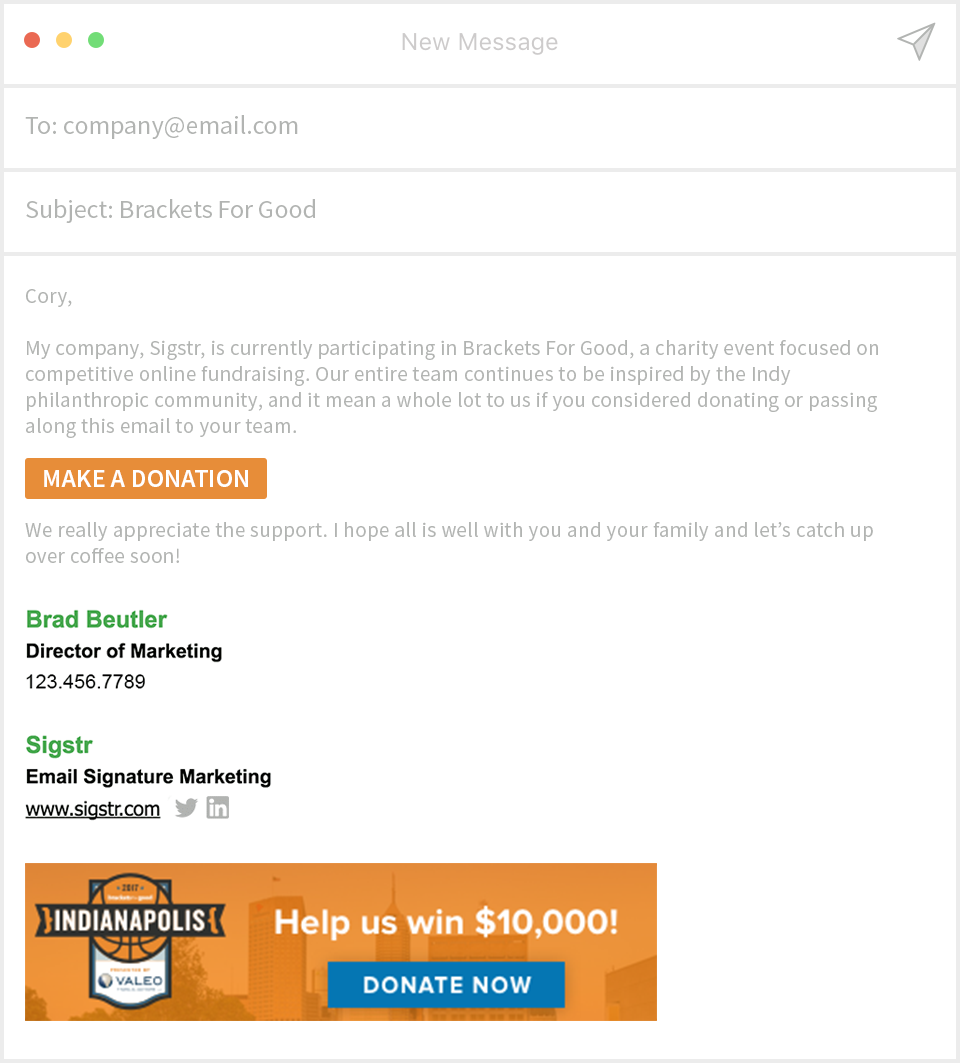 ---
Employee email can be a powerful channel for fundraising events, when leveraged correctly. And these five tips above can help your team stand out amongst the crowd. Learn more about how you can amplify the value of this channel with email signature marketing.
---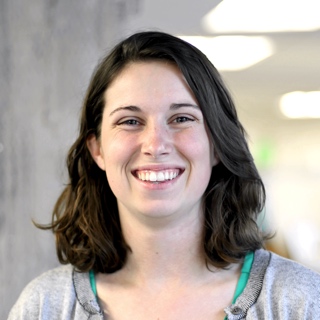 Kelly Smith is a Customer Success Manager at
Sigstr
, an email signature marketing platform that provides simple, central control over your company's email signatures.