Two of the nonprofit industry's most popular conferences – AFP International Fundraising Conference in Boston, MA and Nonprofit Technology Conference in San Jose, CA – were held this past month.
AFP is primarily a fundraising conference while NTEN is focused on nonprofit technology. Since OneCause is all about fundraising with technology, our teams were thrilled to attend both shows!
We met hundreds of peers and learned a lot in a few short days. Here are some key takeaways and popular industry trends we picked up at these conferences:
Technology, Automation, Analytics & More Technology
The NTEN Conference was all about technology from the start. Microsoft kicked off NTEN with The State of the Nonprofit Cloud. But why were nearly 2/3 of AFP's Sponsors and Exhibitors technology vendors? Because technology is here to stay.
Nonprofit technology is more critical than ever to acquiring new donors, engaging current donors and retaining donors.
According to a 2015 study, nonprofit survey respondents acknowledge that fundraising software "speeds up event performance analysis and improves experiences for both staff and attendees."
Conference Takeaway:
Enhance your experience by migrating to cloud-based software for 24/7 access by all team members! Your supporters are increasingly looking for "faster, complex and instantly delivered forms of communication". Uninhibited access and collaboration allows your team to work more efficiently.
Nonprofit technology can save your organization time and money in the long-run. In the session 5 Trends Shaping A New Reality for Nonprofits, Jay Wilkinson highlighted three "fundamental aspects of technology" required today:
Apps and web tools that simplify your day and maximize productivity
Your website CMS (Content Management System)
Donor Database and management tools, like CRM (Customer Relationship Management) software
The Value of CRM
Let's look at CRM. Maintaining clean supporter data, automating processes and integrating with other technologies are all important functionalities of nonprofit technology. Both conferences had booth after booth of impressive technology (and free mints, shirts, tchotchkes, etc.).  Can you imagine the value to your nonprofit if these "booths" were working together?
We recognize the value of CRM integration for reaching and growing a nonprofit supporter base. We launched OneCause Connect on the Salesforce.com AppExchange to seamlessly integrate data between OneCause and Salesforce.
Want to talk more about integration? I'd love to learn more about technology you are using and how we can help. Shoot me a note using my contact info below.
Fundraising Analytics
Reports and dashboards are vital features of nonprofit technology. Measuring things like community engagement and progress towards achieving your mission is practically impossible.
It's more important to provide reporting "in a way that is meaningful to boards, CEO's [and] Development Directors". Jeff Stanger of Cause Geek, Fundraising Moneyball: The Only Metrics that Matter in Digital Fundraising
Nonprofits need to measure performance, identify improvement areas and communicate back to stakeholders (donors) their overall fundraising results. In a sector where every dollar counts and every donor is critical to a cause, measuring and engaging donors keeps strategic goals moving forward and powers annual donation revenue.
Not sure what your next steps are in sourcing a nonprofit technology? Ask around! Ask me! Your industry peers can provide first-hand accounts of what automation is like at their organization.
Show the Donor Love. And Then Some!
A consistently positive donor experience encourages donor retention. And we all know that retaining donors is less expensive than acquiring new donors. So "dance with the girl you brought!"
Attitudes developed thru experience are more enduring and more likely to be used." William F. Bartolini, Ph.D., ACFRE Senior Philanthropic Advisor for Principal Gifts at The Ohio State University, Decisions. Decisions. Decisions.
As a lifelong Ohio State Buckeye fan, it's no surprise I picked a quote from a Buckeye. But you get it – if a donor experience is positive, then the donor is likely to develop a positive attitude about giving to your organization. Therefore, the donor is more likely to use that attitude in the future for engaging with your organization.
Meet Donors Where They Are
These days, they're on their smartphones! Like, all day long.
Provide your supporters multiple ways to give and engage them through their preferred channel when possible. If a donor gives online, stick with email and/or social media communication. For donors participating in your monthly giving program, a phone call may be best.
Donors that are thanked for their donation are far more likely to donate again. Think about the takeaway
above. Technology, when used properly, can streamline personalized thanking for you!
Consider asking your donors! It doesn't have to be formal; email a questionnaire, write a short phone script or incorporate an optional form at the end of the online donation process.
Simply asking about their experience and recommendations for improvement will tell you exactly how loved your donors feel.
Surveying your donors can also lead to fundraising revenue and increased donor loyalty. Follow up to thank your survey responders. Communicate positive changes that your organization implemented, based on their suggestions, to show that you've heard their needs and made them a priority.
Nonprofit Fundraising Is Not Unlike Political Fundraising
With 2016 being Presidential election year, these conferences got me thinking about the parallels with fundraising for candidates and fundraising for nonprofits. Many political donors are also charity donors. In fact, Blackbaud found 400,000 households that contributed to a presidential campaign as well as a nonprofit organization in 2012.
What else can we learn from political campaigns?
Political Lesson #1: Donor targeting is necessary.
Utilize technology to segment and personalize your outreach efforts. You cannot treat all donors the same.
Abundant studies have shown 45-54 to be the prime age in which sustainable giving habits are cultivated." Blackbaud, Giving In An Election Year: How Political Giving Impacts Nonprofit Support
Meet your donors where they are and cater to their support preferences. Find your supporters on social media and engage them through your content and calls to action.
Political Lesson #2: Media integration is your campaign manager.
The presidential election of 2012 was "record setting in two important respects: total money raised and the rising use of digital and social media as channels for giving"
Encourage opt-ins. Gather as much information as you can on your supporters. Connect with them via phone, email and multiple social media platforms.
---
---
Political Lesson #3: Increase donor conversion with online giving and Text2Give®
Presidential candidates don't collect cash at live debates or campaigns. They're using software. They're using "new ways to collaborate," says Jay Wilkinson.
Technology and online engagement are a new reality for organizations in his session. If you meet your donors where they are, then you're raising funds online and via mobile devices.
Take advantage of the "connection between passion for a cause and contributions…and look for opportunities to rally advocates around your cause." Consider your donors' feelings. Appeal to their emotions with storytelling and visual imagery.
Don't let a poor donor experience get in the way! Thank your donors more, show the impact of their gifts and keep them engaged with your mission.
Political Lesson #4: Donors can be volunteers too.
There's an increasing awareness of the importance of service, especially among younger generations who post everything from pictures of their dinner to the organization with which they volunteer.
"Interest in civic engagement and volunteerism is rising," noted Jay Wilkinson. Take advantage of this new force and convert your donors to volunteers (and vice versa!).
---
Missed the conferences? Check out the links below for more great content!
NTEN 2016 Recorded Plenary Session videos and audio Conversations [link no longer available]
NTEN 2016 Collaborative Session Notes
---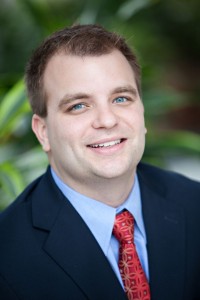 Dan Gross, Director of Partner Development
As a software and CRM industry veteran, Dan Gross joined the OneCause team in 2011 with extensive IT knowledge.
His ability to continually innovate the ways in which OneCause integrates with other technologies fuels our Operations and Partnerships Teams. We accredit Dan with the brain child that is OneCause's effortlessly efficient Text2Give® mobile donation platform.
Dan is an Indianapolis native. He holds a Business Degree in Computer Information Systems, Business Process Management and Operations Management from the Indiana University – Kelley School of Business.
For more information on OneCause Technology for Good®, contact us today.