This guest post was contributed by Wild Apricot.
What comes to mind when you think of fall? 
Many think of Halloween, apple orchards, back to school season… and everything pumpkin-spiced themed. 
However, for nonprofits, fall also brings about a whole new array of seasonal fundraising opportunities! 
It's time to start planning your fall fundraising calendar.
To help you out, we've compiled a list of 20 fundraising ideas that are perfect for autumn.
1. Bonfire
Organize a bonfire night and roast leftover marshmallows from summer! This idea provides a perfect transition from summer to fall, with a slightly nostalgic yet cozy feeling hovering around the event. As you're sitting by the fire, you can also host a scary story contest. Either charge an admission fee or pass around a donation basket. 
2. Haunted House
Nothing screams "fall" like a haunted house. After all, it's Halloween season! Decorate a house, get a few volunteers, and sell tickets to the public. If you're unsure of where to start with decorations, try having volunteers dress up as zombies and scare visitors. You can even opt for an escape room-like option, where your guests have to figure out how to get out before time runs out. For extra points, pick a location with an urban legend around it — local spooky spots have never been so useful!
3. Pumpkin Carving Contest
Get your donors engaged while getting into the spirit of Halloween with a pumpkin carving contest. This is one of the easier ideas to carry out, as all you need are pumpkins and carving supplies. Get the community together at a local market (a great partner for this kind of event) and make a day of pumpkin-themed events. Charge an entry fee to the contest and award a prize to the best-looking pumpkin — voted on by the participants themselves, or other community members who are there to check out the market.
4. Walk-a-Thon
While walk-a-thons are a classic fundraiser in any weather, fall has the perfect temperature for long walks. Pick a scenic route with the most beautiful trees, and have your participants walk it out to support your cause. You could also do an urban walk around local ghost sites (if you really want to get into the spirit of Halloween), or pick a large park or hiking trail for a nature-focused approach. Be sure to coordinate your route with the local authorities first.
5. Apple Bobbing
Apple bobbing can be a great addition to any fall-themed event, but it can also be fun on its own, if you're in a time crunch and low on resources. All you need is a large enough bucket of water and a lot of apples — and enough people who are willing to get their hair wet! This event is great to combine with others on this list, such as the pumpkin carving contest — it might be a little old-fashioned, but it gets people off their feet and laughing. Add it to the roster of your local fall fair and charge admission. To get people more likely to enter, provide prizes for the fastest "bobber" or host a draw at the end to give all participants the chance to win a small prize. 
6. Chili Cook-Off
This is another classic fundraiser that gets your whole community involved — after all, who doesn't want to eat some delicious chili? Organize either an indoor or an outdoor "chili fair" at a local community centre, have your supporters' families bring out their signature recipes, and let the crowd judge which is best. There are two ways to make money from this event; either charge an admission fee and have an all-you-can-eat chill buffet, or have your guests pay per bowl. In the end, crown a winner!
7. Football Game
For a more active approach to fundraising, try hosting a football potluck in the height of football season. If you want to keep it low-key, have a football potluck or picnic in the park complete with an actual flag football game. Or, if you have enough teams willing to participate, you can turn this idea into a tournament between local teams — just make sure to rally enough support so the event is more than just a game to your supporters. Charge a small admission or ask for donations at the event.
8. Nature Walk
This is a perfect fundraiser for nature lovers. A fall hike along a scenic landscape is always better in groups — and you can even add a picnic on the way for an extra charge. Most areas have beautiful natural trails in close vicinity, and this gives your supporters (as well as you!) an excuse to get out and see it. For a more educational approach to hiking, get a local guide to show you around, telling you all about the trees and animals you'll pass or about the region's history, and charging an admission fee to join in. 
9. Movie in the Park
Try a fall twist on a classic fundraiser with themes such as a scary movie marathon, old Hollywood movies, arthouse cinema, classic rom-coms, or anything else that fits your needs – it's a movie night, so it really can be anything you want it to. Try a classic drive-in theatre, or, if there are none in the vicinity, use a local park and an inflatable screen with volunteers waiting to collect admission at the front. Since it can get a little cold during autumn evenings, be sure to stock up on community blankets to rent and hot cocoa and popcorn to sell.
10. Apple Picking
Everyone wants locally grown apples in the autumn months, so make the most of it by organizing an apple-picking event. Team up with a local farm to host an apple harvest, where part of the proceeds go to supporting your cause, and your supporters will enjoy fresh, seasonal apples. For something extra, you can sell various apple snacks throughout the event — apple pie, candied apples, dried apples… the list goes on. 
11. Pumpkin Patch
This is another variant on the harvest idea above. For an event that screams "Halloween", host a pumpkin patch harvest with a local farm with the admission fee being donated to your cause. Have your supporters race to find the heaviest pumpkin in the patch, and award a trophy to the winner. To add something extra, you can combine this idea with the pumpkin carving contest mentioned above, or have a picnic in the pumpkin patch (with pumpkin pie being front and centre, of course!).
12. Oktoberfest Event
To celebrate the spirit of the German beer festival and make money for your organization, organize an Oktoberfest pub crawl. Get a few local pubs to participate, with a portion of the proceeds going to you, and make an evening out of drinking beer and eating pub food. It might be worth it to do this during football season, as it's sure to get the place packed — or for a more low-key night, put your own spin on it by making it a private party.
13. Halloween Costume Contest
Costume contests are an October classic, so make the most of it by changing one into a fundraiser! Book a venue with a space for the costumed models to walk (it doesn't have to be a catwalk, just a big enough room), come up with a prize, and charge for entry. You can also organize a costume parade after the event. Have your participants walk it out around the city, while promoting your organization and its mission.
14. Costume Run
This is another fun idea to do with costumes. Instead of a regular relay, host a Halloween costume run to support your cause and promote a spirit of competition! Make sure to coordinate your route with the local authorities. As a plus, you can have your costumed participants hand out candy and booklets talking about your organization (and referring them back to your website).
15. Thanksgiving Dinner
In the spirit of autumn, host a Thanksgiving charity dinner where the participants donate to your cause. Either partner with a local restaurant or, for a more homey feeling, host it at a community centre. Inspire your patrons to help your organization by getting the whole community together to celebrate Turkey Day and to be grateful together.
16. Back-to-School Fair
This is a good idea for early September, but it can last well through October, depending on how exciting back-to-school season is where you live. Host a small community fair stockpiled with anything a student might need; pens, notebooks, textbooks on sale, and other stationery. If you want, add some workshops on decorating new notebooks or calligraphy, and your event will be sure to leave an impression!
17. Pie Baking Contest
Instead of a regular bake-off, put a fall twist on it by having your supporters battle it out with their best pie recipes. Like the chili cook-off idea mentioned above, charge an admission fee for the people that want to sample the pies, or have a portion of the pie vendors' sales go to your cause. Either have a jury declare the winner, or leave it up to the crowd to decide.
18. Yard Raking Service
With falling leaves everywhere, a yard raking service is a great fall fundraising idea that doesn't require a lot of equipment. Have your volunteers offer their services to clean up the community's yards for a small fee from the homeowners; this doesn't just make you money, but also allows your volunteers to interact with members of the community and to spread awareness about your organization.
19. Zombie Run
Yet another variant on the run idea — this time, have a group of volunteers dress up as a horde of zombies and chase your supporters through the streets. Whoever gets caught and has their brains "eaten" has to give a donation to your cause. Make sure to raise awareness of the event beforehand, and to coordinate with the local authorities, so no one is caught off-guard. 
20. Harvest Dinner
For a more upscale approach to fundraising, partner with a local restaurant to host a harvest dinner for your patrons. Make sure to serve seasonal foods, locally grown for an extra-homey touch, and collect donations from the attendees. You can add as many extras as you want; musical entertainment, trivia, speeches, et cetera. Arrange with the restaurant for part of the proceeds to go to supporting your cause, and sit back and relax.
A seasonal theme is a great way to personalize your fundraiser — and fall, with its myriad of social events, can be perfect to get your supporters engaged and ready to donate. Keep and open mind about any idea, make sure to adjust it to fit your organization, and the quality of your fundraisers is sure to skyrocket! 
About the Author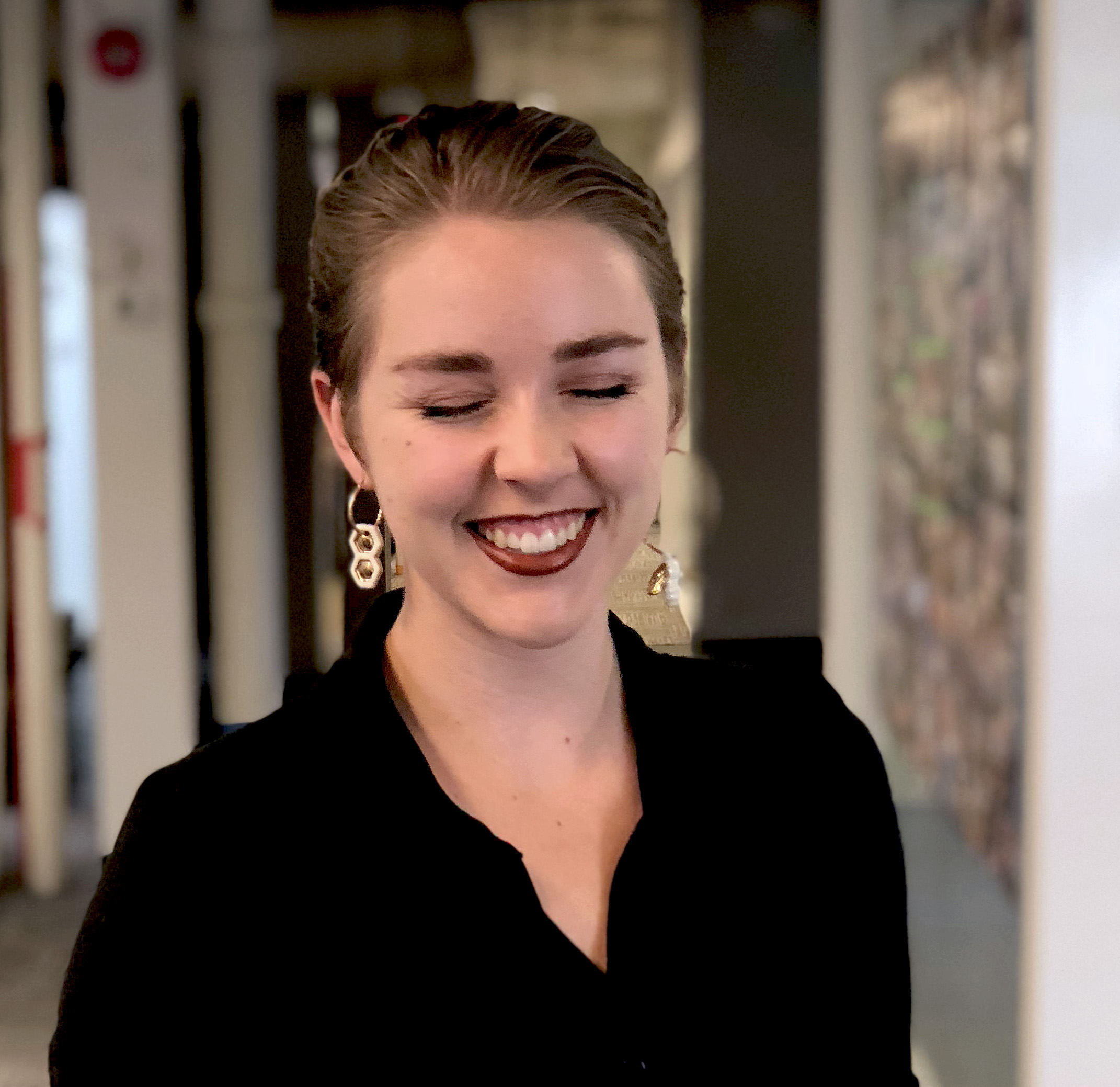 Tatiana Morand is the Content and SEO Manager at Wild Apricot. When she's not preparing content to help small membership organizations with big dreams, she likes to explore Toronto's brunch and cafe scene.