Solution
OneCause, the industry leader in powerful fundraising solutions, provided answers to Sierra Delta's 'What?". They offered ideas, insights, and resources that resonated for this small Development team. Although, Sierra Delta explored a multitude of different software platforms, it was a combination of innovation and comprehensive software capabilities that set OneCause apart from the competition.
"OneCause was pulling my attention. Not only was it a virtual 5K platform, but it was so much more. You can have a 5K, but you can also have secondary events, you can also have challenges going on, you can have matches. I was blown away by how much you can do with one system. The OneCause peer-to-peer platform was simply the best one we found." Breezi Harrell, Director of Development, Sierra Delta.
Sierra Delta did not have extensive peer-to-peer experience nor a detailed requirement list during the discovery process with OneCause . They relied on the OneCause team and their expertise for guidance.
"We had no experience in the peer-to-peer world. We needed a partner who would not just sell us software but guide us to success" said Harrell.
By a leap of faith, Sierra Delta decided on the One Cause Peer-to-Peer Solution.
The OneCause software was activated before an official campaign concept was crafted. With robust, feature-rich software now at their fingertips, the Sierra Delta team took to their white board and started shaping their first-ever online event.
But what was this event? What did it look like? What was the plan to engage the community and achieve the fundraising required to keep Sierra Delta's programming alive? Golf, NASCAR, and Nantucket were not the easiest themes to transform into a virtual experience. But, the inspiration behind the virtual walk/run challenge was right in front of their eyes. 
Blue Buffalo employees and co-hosts of Step Up For Vets, Katrina Fowlkes and Deborah Skibo, reached out with the idea of hosting a 5K for Sierra Delta. We quickly realized as a team that not only was a virtual 5K covid-safe, but people walk their dogs and could do this with their pets. This allowed us to bring dog brands on board as corporate sponsors and incorporate our largest existing sponsor, Blue Buffalo, into the virtual fundraiser," Harrell recounted.
A 'Pet Walk!' That was it. It was that simple. "Step Up For Vets!"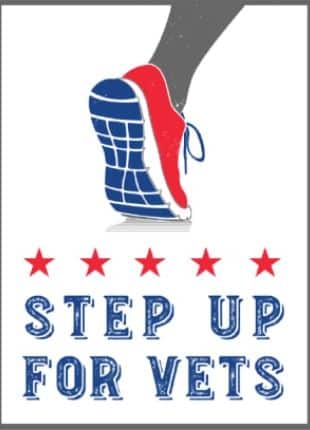 And 'step up' meant just about anything goes for its participants – walk, run, cycle, just get up, get moving, and make some noise.
Sierra Delta planned many different safe outdoor events including 'Beers + Za in the Park' and 'Oconomowoc Walk." They leveraged the OneCause peer-to-peer software and integrated Strava app to track and record participants' fitness activity, creating friendly fundraising competitions. They also converted the organization's event relationships into attractive online sponsorship exposure.
The event was taking shape. But Sierra Delta recognized that a virtual fundraiser was not only a first of its kind for the organization, but it was also a first for its community and supporters. Communication would be essential.
The OneCause software presented options.
The Sierra Delta development team was able to configure their site with custom pages through their OneCause software providing clear instructions about what to do, how to get started, and how to support goals.
They offered participants helpful Information:
• Fundraising Tips
• 6 Ways to Raise $300
• FAQ's
• 'Did you know?' – Impact Statements
• How-to Guides
• Downloadable Materials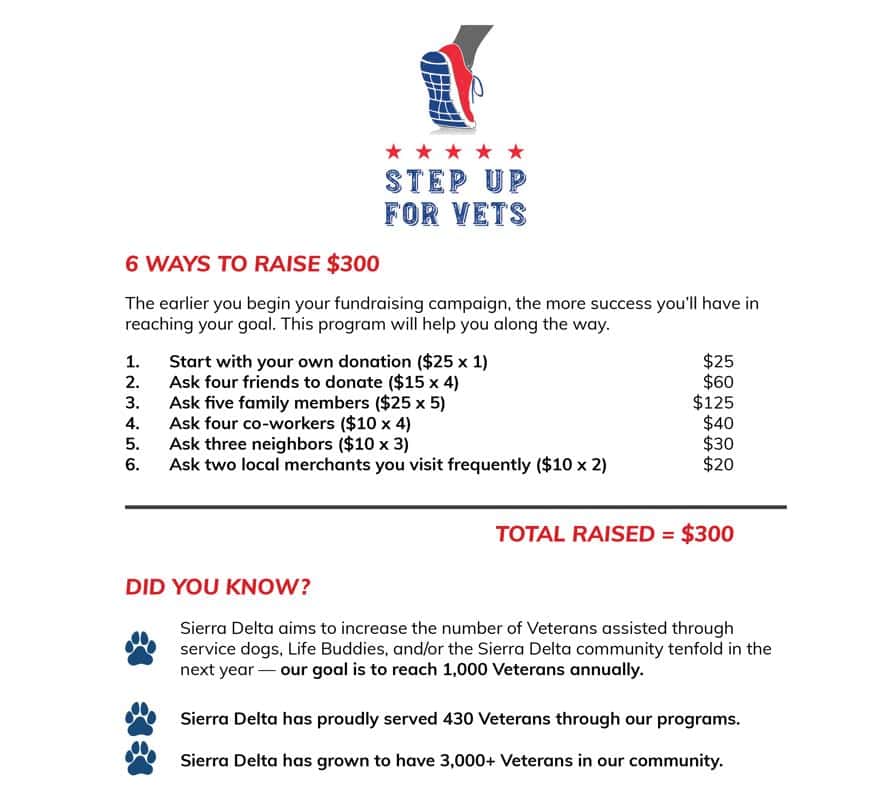 Sierra Delta also divided their campaign into three phases:
Phase One
Pre-registration
Training – Get Your Steps In
Sponsorship
Five weeks prior to the anticipated month long online and virtual fundraiser, Serra Delta offered an early-bird registration allowing participants the opportunity to get acquainted with the event site, set personal goals, and gear up for fundraising through pet walks.
The approach proved beneficial to the overall success of the campaign:
"We beat our goal for pre-registration. We had hoped to have 150 participants registered by May 14th, the official event start date. But we crushed that goal in April. So, we pushed our goal even higher." Regina Sather, Community Outreach Coordinator, Sierra Delta.
Phase Two
Two-week Intensive Virtual Activity Schedule
With their event approaching high gear, Sierra Delta created a plan to incentivize and motivate their participants starting with a kick-off video with the Sierra Delta team. The OneCause peer-to-peer software also provided many opportunities to accelerate motivation.
Let's explore some of the creative strategies deployed by the planning committee:
• Flexible participation options meeting supporters where they were.
• Incentive points with leaderboard tracking to engage and motivate. 
• Awards Recognition. 
• Badges of Achievement. 
• Downloadable 'Step Up for Vets' Infographic.
• Downloadable Bibs for Humans, Dogs, and Cats.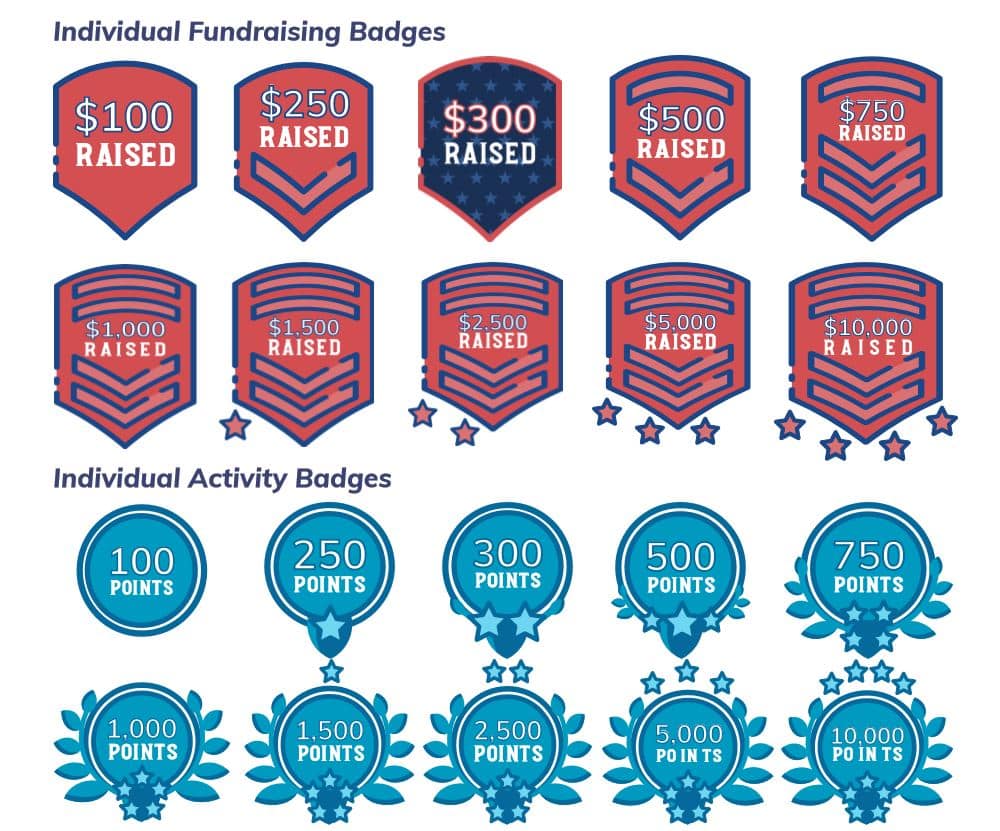 Phase Three
The campaign finale included multiple opportunities to promote awareness and fundraising. Sierra Delta planned a thoughtful and meaningful trio of events that would rally and inspire the community including a Virtual 5K with ear buds and a walk with Sierra Delta's CEO BJ Ganem, and his life buddy Loki!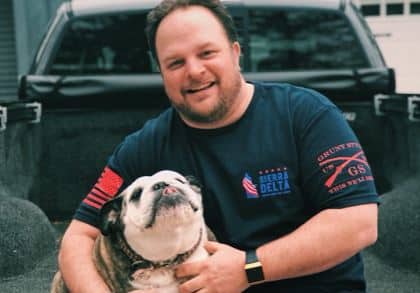 Sierra Delta created an active participant experience through numerous engagement tools provided by the peer-to-peer software:
Photo Challenge
Walking Cohort
Minimum Participation Goals
Corporate Match Days
Wrap-around Events
Leaderboards
Step-up and Thank a Vet
Recruiting Incentives
But Sierra Delta knew early on the importance of executing the peak of their promotions specifically in the month of May. The most significant event scheduled on a special day that the entire country recognizes and celebrates. The final walk/tribute in the campaign took place on Memorial Day. It was a very fitting celebration that that reminded the Sierra Delta community why it is so important to 'Step Up for Vets.'
Despite, COVID-19, cancelled events, brand new fundraising strategies, and their learning curve, the program was a huge success.
"Our costs were very small in comparison to physical, in-person events where we spent a lot more. We are super stoked about where we're at. OneCause software allowed our team to do everything we wanted to do," said Hartell.