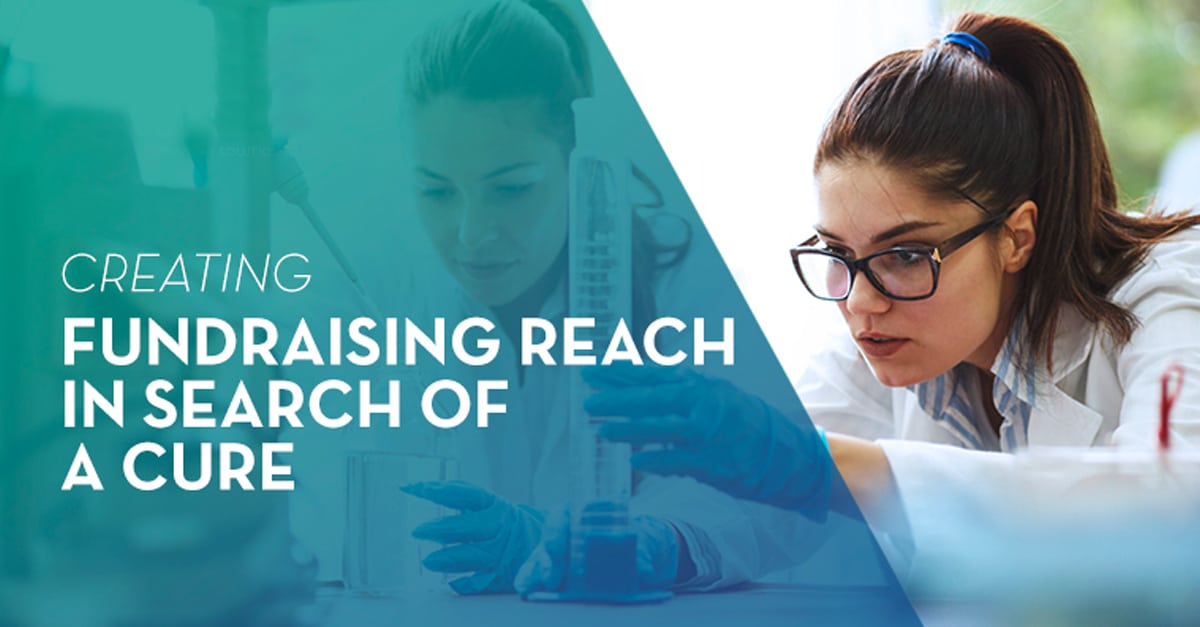 EB Research Partnership Creating Fundraising Reach in Search of a Cure
Fundraising is a work of passion; long hours, small but mighty teams and fast-moving campaigns for worthy causes. But fundraising can also be a catalyst for change. For some it is personal experience that compels them to action, to build a better tomorrow. This is the story of EB Research Partnership, its fundraising innovation and the nonprofit's quest to find a cure for Epidermolysis Bullosa (EB).

Background
In 2007 Jamie Silver's son Jackson came into the world and was diagnosed with Epidermolysis Bullosa (EB). EB is a group of devastating and life-threatening genetic skin disorders that affect children from birth, causing severe pain, disfigurement, and, in too many cases, early death from aggressive skin cancer. Jamie and her husband decided they needed to act and make impact on this disease.
"In 2009, we started small in New York City, with our inaugural ACTion for Jackson event. We were trying to make a difference. In that first year, we had 100 friends show up for a cocktail party and we raised $55,000 for EB research."
From that day a non-profit was born. The Silvers decided to partner with the Fullmer Family and close friends Jill and Eddie Vedder, the lead singer of Pearl Jam, who joined forces with the families to create the EB Research Partnership. The organization united under a singular goal—to find a cure for all children and adults suffering from EB.


Challenge
The New York-based ACTion for Jackson event grew from 100 supporters to over 700 guests  in 8 years. By using OneCause to power the ticketing, silent auction, live auction, and paddle raise the NYC team increased proceeds from the event to $1.3M in 2017. All aspects of the event were humming: 102% silent proceeds to item value, close to 1,000 bids, and over 250 live donations. Full throttle fundraising!
Individuals, supporters, families, and businesses galvanized around the cause. The team added more events to raise more funds using their OneCause year-round software, and a variety of online and other events fundraising events filled the calendar. Soon the team had groups raising their hands to do fundraising galas in Houston, Chicago, Los Angeles, and other cities.
The growing momentum provided huge fundraising potential for EB Research – every dollar one step closer to a cure. But with only 2 full-time employees, how could the small team support events across the country?
"We needed a way to support the grass-roots events springing up across the country" said Silver. "We needed a way forward, a tool to get greater reach without collapsing under the work."

Solution
EB Research Partnership turned to the OneCause Do It Yourself (DIY) solution to grow their reach and year-round fundraising. It was the same mobile bidding and software they use to support ACTion for Jackson, with one difference: the local event chairs, along with volunteer board members from EB Research Partnership,  could run the auction technology themselves onsite.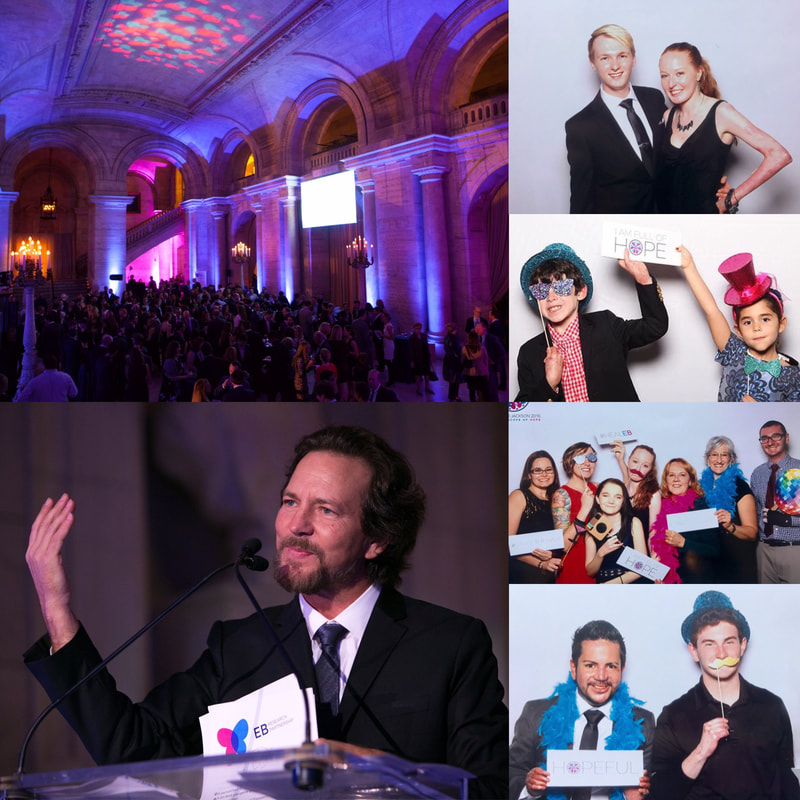 According to Silver: "We were adding events and growing fast. The Chicago Change for Charley event exploded.   They raised $320,000– far exceeding the $50,000 they hoped to raise at this first-time event; Houston's Believe in Brady also far-surpassed its goals, and other cities wanted to come online. OneCause DIY allowed us to use the same tools in each city to ensure success."
Abbie Levine, a volunteer board member of the  EB Research Partnership had to learn the OneCause system quickly. She worked with the OneCause Event Manager at ACTion for Jackson to get up to speed. Abbie watched videos, taped registration on her phone, and read the OneCause Knowledge Base. She was ready to go to Chicago and train their event committee and volunteers.
"I followed our event manager everywhere in New York. I was his shadow. Then I trained a crew of rock star volunteers in Chicago, all by myself; and they in turn trained the army of newbies that night", said Levine. "The system is so simple. I had everything I needed for a smooth event. The Chicago volunteers told me how easy it was – 'basically dummy proof.'"

Results
The Chicago event was a tremendous success. Besides raising record funds, OneCause allowed the EB Research Partnership's small staff to reconcile post-event in record time. Levine says of the back-end ease: "We used to spend days reconciling receipts and outstanding balances. With OneCause, there are fewer errors, less chasing people down, and for the events in other cities, I just print a report and everything is there at my fingertips!"
Next up was Houston's Believe in Brady event, where Levine trained the team remotely and monitored the fundraising from New York City. Another remote event, another goal met, another fundraising success. Silver noted: "Abbie and I kept saying how thankful we were that the organizers were open to using OneCause for all aspects of the event (tickets, donations, and especially the auction). I think it doubled the amount they would have raised than if they had done the auction the old-fashioned paper bid sheet way."
The future is bright for this smart fundraising crew. EB Research Partnership has an amazing mission, growing fundraising calendar, and now a scalable, year-round fundraising software they can use to power their quest towards a cure!
Connect with a Cause

EB Research Partnership is the largest nonprofit dedicated to funding research aimed at treating and ultimately curing EB, a group of devastating and life-threatening genetic skin disorders that affect children from birth. For more information or to partner with them in their  mission to further life-saving research, visit http://www.ebresearch.org.
Not done? Keep Learning with OneCause!
Would you like to learn how OneCause was able to assist the EB Foundation?  Check out these resources!