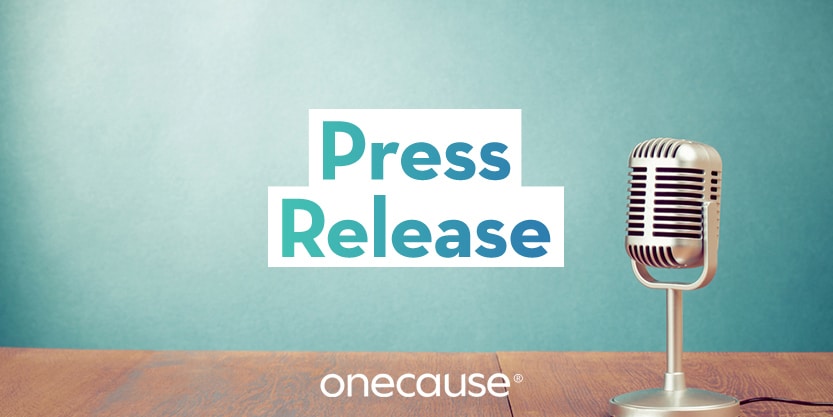 OneCause Wins Multiple Awards for Customer Service in 17th Annual Stevie Awards
The company's customer service team was recognized with Gold, Silver, and People's Choice awards in four categories
March 7, 2023 — INDIANAPOLIS — OneCause, a leading provider of digital fundraising technology, announced today that the Stevie Awards, recognized as the world's top customer service and sales awards, named OneCause a winner in four categories. The company's customer service team and an individual analyst were awarded:
Silver Stevie for Contact Center of the Year: Up to 100 Seats – Technology Industries
Silver Stevie for Customer Service Department of the Year – Computer Software: 100 or More Employees
Gold Stevie for Young Customer Service Professional of the Year – Jacob Dixon, Senior Support Analyst
People's Choice Award for Favorite Customer Service – Software: 100 or More Employees
"We're honored to be recognized for providing exemplary customer service in the nonprofit technology sector," said Steve Johns, chief executive officer at OneCause. "It's especially meaningful that our customers voted to award us the People's Choice Award. Their passion for building better tomorrows is what drives us to continuously improve the customer journey and invest in our people, so they're empowered to take care of the nonprofit professionals we serve."
Multi-channel, agile support is the basis of the OneCause customer support team's service model, with 37 highly engaged analysts supporting over 6,000 nonprofits via phone, email, SMS, and live chat. Instructor-led and self-guided virtual training helped customers maximize their success during nearly 15,000 nonprofit fundraising events and campaigns held last year.
The support team engages in ongoing education opportunities through hands-on product workshops, company meetings, weekly 1:1 coaching sessions, online training, and mentoring programs to help develop knowledgeable, empathetic, and efficient support team members that nonprofit customers can count on and connect with. The team's dedication to continual improvement is reflected in their 97.3% customer satisfaction score in 2022.
"The nominations we received for the 2023 competition illustrate that business development, customer service, and sales professionals worldwide, in all sorts of organizations, have continued to innovate, thrive, and meet customer expectations," said Stevie Awards president Maggie Miller. "The judges have recognized and rewarded their achievements, and we join them in applauding this year's winners for their continued success."
More than 2,300 nominations from organizations of all sizes and in virtually every industry, in 49 nations and territories, were evaluated in this year's competition. Finalists were determined by the average scores of more than 170 professionals worldwide.
A complete list of Stevie winners by category can be viewed here.
About OneCause 
OneCause is driving the future of fundraising with easy-to-use digital fundraising solutions that help nonprofits improve the giving experience and raise more money. OneCause builds technology that optimizes everyday generosity, making it easier for nonprofit organizations to fundraise and for nonprofit supporters to give. Since 2008, OneCause has helped over 10,000 nonprofits in the United States and Canada raise more than $5 billion for their missions. Headquartered in Indianapolis, OneCause is committed to driving innovation in the charitable sector, bringing together nonprofit professionals across the world for the annual Raise Conference to exchange ideas that further fundraising. For more information, visit www.onecause.com or follow us on LinkedIn, Twitter, Instagram, and Facebook. 
About The Stevie Awards
The Stevie Awards are conferred in eight programs: the Asia-Pacific Stevie Awards, the German Stevie Awards, the Middle East & North Africa Stevie Awards, The American Business Awards®, The International Business Awards®, the Stevie Awards for Great Employers, the Stevie Awards for Women in Business, and the Stevie Awards for Sales & Customer Service. The Stevie Awards competitions receive over 12,000 entries each year from organizations in over 70 nations. Honoring organizations of all types and sizes and the people behind them, the Stevies recognize outstanding performances in the workplace worldwide. Learn more about the Stevie Awards at http://www.StevieAwards.com.
Media Contact:
Sarah Sebastian
press@onecause.com