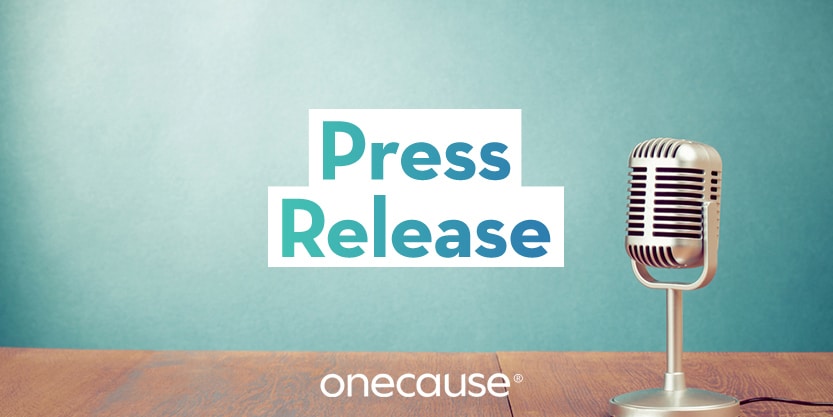 OneCause Rings in New Year With $5 Billion Raised by Nonprofits
Thousands of nonprofits use OneCause fundraising software to accept donations and manage events in support of their missions
January 24, 2023 — INDIANAPOLIS — OneCause, a leading provider of digital fundraising technology, starts 2023 by celebrating a major milestone: since the company's founding, nonprofit customers have collectively raised over $5 billion for their missions using the company's fundraising software. During this time, over 55,000 campaigns have been hosted on the fundraising platform, advancing causes like health and human services, animal welfare, human rights, education, and youth development.
"At OneCause, we feel a shared sense of responsibility to help nonprofits build better tomorrows," said Steve Johns, chief executive officer of OneCause. "Our customers are a collective force for good, and we're here to support them with innovative fundraising technology and best-in-class support and service. Despite today's unprecedented challenges, we're continuing to grow and invest in our team and product offerings to transform generosity for nonprofits and donors alike."
OneCause changed the face of fundraising auctions fifteen years ago when it launched one of the first mobile bidding solutions for nonprofits, then called BidPal. Organizations of all sizes have used the company's fundraising software to advance their missions, including American Lung Association, Arthritis Foundation, Big Brothers Big Sisters of America, Gigi's Playhouse, Human Rights Campaign, JDRF, and March of Dimes. To date, more than 10,000 nonprofits have partnered with OneCause for their event and online fundraising initiatives.
The $5 billion milestone comes after a year of innovation and growth at the company, during which OneCause customers raised over $1 billion dollars for their causes in 2022 alone. In October 2022, the company launched their new OneCause Fundraising Platform to help nonprofits provide a seamless, modern giving experience for donors who now expect the same ease, immediacy, and personalization during their charitable interactions that they've become accustomed to from ecommerce retailers. The new Fundraising Platform includes tools to engage donors and save time for nonprofits, including:
Flexibility to switch between in-person, virtual, or hybrid events
Contactless express check-in via QR code
Multiple giving options that appeal to varying donor preferences
Messaging and live chat to engage guests at all stages of an event
Real-time global and event-level fundraising analytics
Powerful tools to drive ROI for event sponsors
OneCause has experienced significant growth in several areas in recent years. Since 2019, the company has seen 45% growth in software subscriptions and a 78% increase in the number of fundraising campaigns nonprofit customers have held annually using OneCause fundraising technology. The company's Raise conference, which began in 2017, has brought together more than 9,500 fundraising professionals, consultants, industry thought leaders, and nonprofits from around the world to connect and learn from experts in the social good sector.
To learn more about OneCause and the nonprofits it serves, visit https://www.onecause.com/about-us/
About OneCause
OneCause is driving the future of fundraising with easy-to-use digital fundraising solutions that help nonprofits improve the giving experience and raise more money. OneCause builds technology that optimizes everyday generosity, making it easier for nonprofit organizations to fundraise and for nonprofit supporters to give. Since 2008, OneCause has helped over 10,000 nonprofits in the United States and Canada raise more than $5 billion for their missions. Headquartered in Indianapolis, OneCause is committed to driving innovation in the charitable sector, bringing together nonprofit professionals across the world for the annual Raise Conference to exchange ideas that further fundraising. For more information, visit www.onecause.com or follow us on LinkedIn, Twitter, Instagram, and Facebook.
Media Contact:
Sarah Sebastian
press@onecause.com