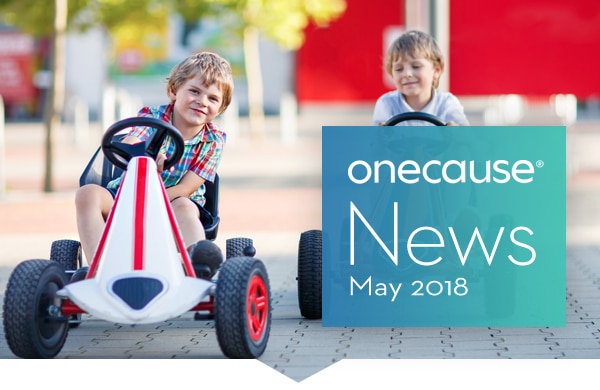 OneCause May 2018 Newsletter

The month of May in our corporate hometown means Indy 500 and speed. We are seeing fundraising set a blistering pace too. $232MM total proceeds raised YTD – that's up 44% over last year.
The results are inspiring! Each dollar raised can be invested in communities, fund new programs, create cures and educate tomorrow.
Your work powers possibilities. As your partner, we will continue to push forward with you, developing new tools to create wider impact.
Check out the Top 10 Product Enhancements (webcast below). All part of the OneCause roadmap to bring more innovation to market in 2018!
Finally, we hope you can join us at RAISE 2018: Event Fundraising Conference in Chicago September 24-25. This unique conference is two full days of interactive sessions, industry trends, best practices and bold ideas.
Here's to summer, record fundraising and success for you and your causes.
Best,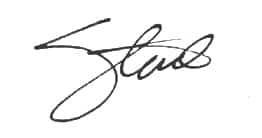 Steve Johns
CEO, OneCause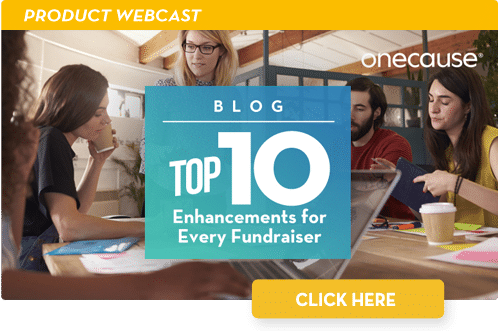 Hope can happen in the face of tragedy.
This is the story of community members that came together in the wake of the Parkland School shooting,
to raise funds for the We Are Stoneman Douglas fund.
Together they raised $264,000 to support victims and help the healing process.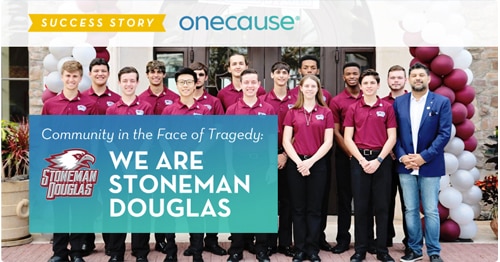 Well Aware has an army of engaged donors raising funds for their cause. T
heir mission: provide clean water in Africa to power community development. How do they do it?
By joining teams and social engagement, with creative personal + team challenges.

Hundreds of people around the world participate yearly in #ShowerStrike.
Teams and individuals forgo a shower until their fundraising goals are reached.Yes, that's right – no shower!
By leveraging personal networks, creative video and social media – Shower Strikers raised $246,163 in 2018 to build wells and water systems in east Africa.
This was the most successful EVER – raising 10x's what they did 10 years ago.
The power of teams
meets the social revolution!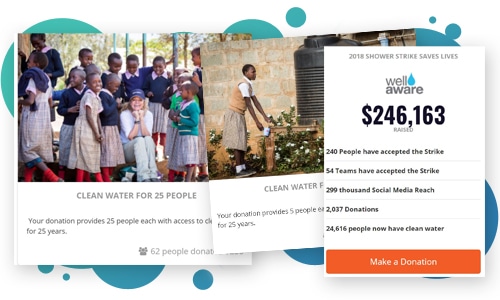 Join us in the Windy City this September for Raise 2018: The Event Fundraising Conference.
Experience two days of industry trends, nonprofit networking, learning and FUN!
4 Fundraising Tracks
20+ Interactive Sessions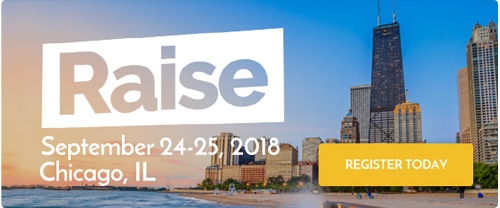 LIMITED Early Bird Pricing
$299*
*Includes fundraising conference pass, food, beverages, and
social activities.

COMING THIS SUMMER! We are busy creating a series of collaborative learning sessions hosted by OneCause.
Each session is designed to help you get the most from your fundraising software and learn industry best practices.
Sessions will be free to all OneCause customers!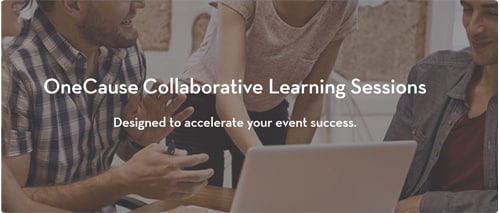 COMING SOON!
ONLINE LEARNING FOR FUNDRAISERS