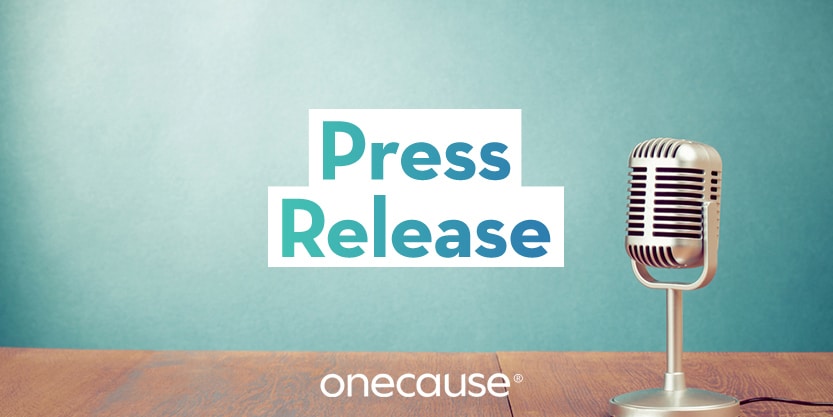 OneCause Awards Technology Grants to Rapidly Growing Nonprofits
Darkness to Light and Hope Family Care Center receive fundraising software grants totaling $20,000 to advance their missions
February 7, 2023 — INDIANAPOLIS — OneCause, a leading provider of digital fundraising technology, today announced the recipients of its Corporate Grants Program, committed to expanding access to technology and accelerating fundraising for emerging nonprofits and their missions. 
The OneCause Corporate Grants Program provides nonprofit organizations free 24-month subscriptions to its fundraising software, support, and services. The program consists of technology-based grants up to $10,000, access to OneCause resources, and guidance from the award-winning OneCause support team. 
"At OneCause, we have a shared passion for advancing the missions of nonprofits that are building better tomorrows," said Steve Johns, chief executive officer for OneCause. "The Corporate Grants Program helps empower developing nonprofits with access to best-in-class technology, resources, and fundraising mentorship. We're honored to help grantees accelerate their missions and grow their impact." 
The 2023 grantees are: 
Darkness to Light

empowers adults to prevent, recognize, and react responsibly to child sexual abuse through awareness, education, and stigma reduction. They believe protecting children is an adult's responsibility, and that through education and training adults will be empowered to act. Darkness to Light's trainings are the only evidence-informed, adult-focused child abuse prevention trainings proven to increase knowledge and change behavior. Nearly two million adults in 76 countries have been trained to protect children through the efforts of more than 12,000 Certified Instructors and Authorized Facilitators.

 
Hope Family Care Center

is a faith-based family medical practice providing quality primary healthcare to support the most vulnerable and underserved populations in Kansas City, Missouri. HFCC hopes to partner with and empower all patients in their healthcare, which is exemplified by the provision of an affordable sliding scale fee for the uninsured. HFCC is committed to providing culturally competent care, while continuing to develop a diverse Board and staff. HFCC was recently designated as a National Health Service Corps approved site.

 
The OneCause Grants Program is open to any registered 501c3 organization in the United States and Canada. Grantees are selected based on overall need, how technology will help the organization further its mission, and alignment with three core focus areas: Mental Health & Wellness, Community, and Sustainability. 
For more information about the OneCause Grants Program, please visit the program's website. Applications for the 2024 Grants Program will open during the summer of 2023. 
About OneCause
OneCause is driving the future of fundraising with easy-to-use digital fundraising solutions that help nonprofits improve the giving experience and raise more money. OneCause builds technology that optimizes everyday generosity, making it easier for nonprofit organizations to fundraise and for nonprofit supporters to give. Since 2008, OneCause has helped over 10,000 nonprofits in the United States and Canada raise more than $5 billion for their missions. Headquartered in Indianapolis, OneCause is committed to driving innovation in the charitable sector, bringing together nonprofit professionals across the world for the annual Raise Conference to exchange ideas that further fundraising. For more information, visit www.onecause.com or follow us on LinkedIn, Twitter, Instagram, and Facebook.
Media Contact:
Sarah Sebastian
press@onecause.com