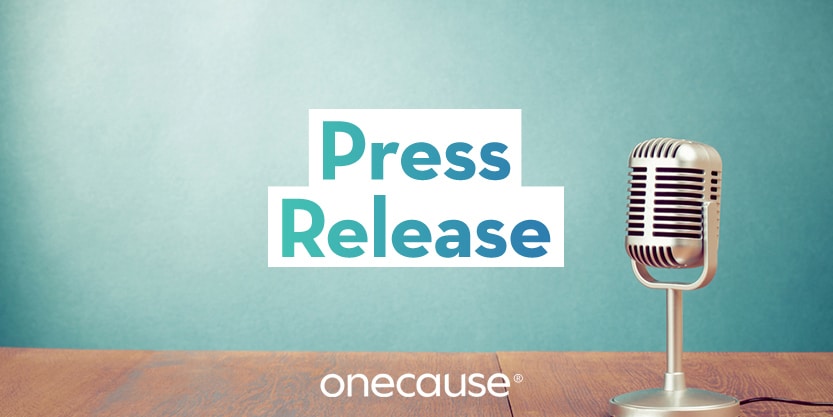 OneCause® Acquires Great Feats Peer-to-Peer Social Fundraising Platform
INDIANAPOLIS — (April 17, 2018) — OneCause, the mobile fundraising leader helping nonprofits engage donors and raise more funds year-round, announced the acquisition of Great Feats, a rapidly-growing social engagement and fundraising platform. The addition of peer-to-peer social fundraising expands the OneCause portfolio to provide a full suite of easy-to-use solutions to reach new donors with modern social engagement tools.
"There's a universal need for nonprofits to connect, engage and inspire a new generation of donors with innovative fundraising," said OneCause CEO Steve Johns. "The rise of millennial donors and their growing share of contributions means the timing is critical for us to add social fundraising to the nonprofit's tools. The acquisition of Great Feats gives our customers access to deep peer-to-peer expertise and proven social fundraising solutions to significantly amplify their reach, alongside our mobile bidding, online fundraising, text and mobile donation solutions."
Great Feats, located in Austin, Texas, was co-founded by three fundraising technology veterans with more than 35 years of combined experience: John Abraham, Dave Hart and Amy Van Wyngarden. All three will join OneCause and will work with existing leadership to continue to provide innovative, powerful engagement and fundraising solutions in the peer-to-peer fundraising arena.
"We set out to build something fundamentally different, so we are excited to join the OneCause family to meet the demands for scale and accelerate innovation," said Dave Hart, Co-Founder and Chief Technology Officer of Great Feats. "Our platform makes supporter engagement more creative and effective by using activities to get people involved year-round, making social engagement a key part of the experience, and building in proven peer-to-peer fundraising best practices."
By combining real-world activities with social media, gamification, and peer-to-peer fundraising and interaction, Great Feats makes causes more relatable, and gives users rewarding and memorable experiences to drive participation and ignite movements. Some of the nonprofit partners and chapters served by Great Feats include Habitat for Humanity, Autism Society, United Way, and Prostate Cancer Foundation.
"We are so excited to welcome the Great Feats team to OneCause. We share a common culture and vision for the future of supporter engagement. The combination of their innovative approach to social engagement and fundraising with our established infrastructure offers nonprofit customers the opportunity to partner with OneCause as a full solutions provider to empower their missions," said Johns, from OneCause. "Together we can transform nonprofit technology, bringing new fundraising products to market faster, and helping to build a better tomorrow one cause at a time."
The Great Feats solution will be integrated with the OneCause platform, creating a software suite for customers to access a variety of fundraising solutions, including Peer-to-Peer, Mobile Bidding, Event Management, Text2Give® and Online Donations, while being supported holistically by an award-winning service and support team.
For questions about the acquisition, OneCause and Great Feats customers can contact hello@onecause.com.
Financial details of the acquisition were not disclosed.
About OneCause®
OneCause (formerly BidPal®) creates user-friendly fundraising software that helps nonprofits engage donors, raise more money and save valuable time and resources. The company's suite of easy-to-use fundraising solutions has helped more than 4,000 organizations connect with over 1.5 million unique supporters annually and raise over $1.2 billion. Located in the technology hub of Indianapolis, OneCause has been recognized on the Inc. 500 list of Fastest Growing Companies and has received a TechPoint MIRA award for Mobile Technology Excellence & Innovation.
About Great Feats®
Great Feats is the social engagement and fundraising platform that combines real-world activities with social media and peer-to-peer fundraising and interaction to bring people together for causes year-round. Great Feats LLC is based in Austin, Texas.
###