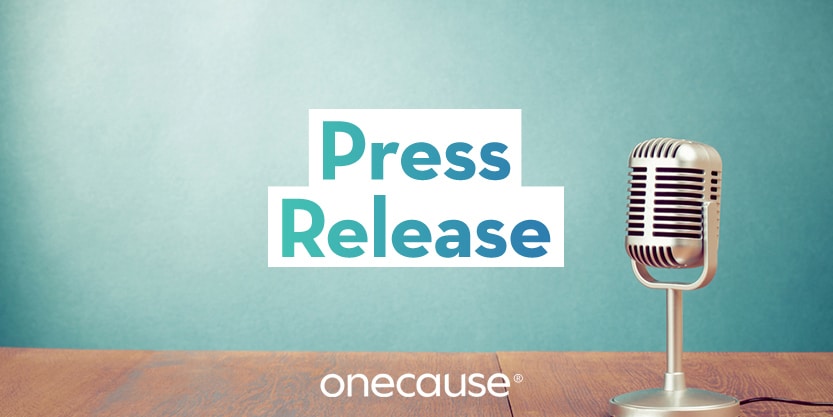 Company Culture Earns OneCause Recognition as an Inc. Magazine 2023 Best Workplace
Indianapolis-based fundraising software market leader invests in a culture of wellbeing, excellence, inclusion, and whole-life engagement.
May 9, 2023 — INDIANAPOLIS — OneCause, a leading provider of digital fundraising technology, has been named to Inc. Magazine's list of Best Workplaces for 2023. The recognition acknowledges the company's commitment to supporting employees as they work together to serve their nonprofit customers. After collecting data from thousands of submissions, Inc. selected 591 honorees this year.
"Our goal at OneCause is to create a work environment that fosters employee engagement, productivity, and team and personal development alongside company growth. It's an honor to be recognized for our efforts," said Steve Johns, chief executive officer for OneCause. "We support our nonprofit customers in building better tomorrows, which fuels our 'Why' as a company and as people. It connects us, binds us in shared purpose, and ensures that what we do matters."
The company's core values of passion, curiosity, commitment, and helpfulness are the foundation of the purpose-driven culture at OneCause, which offers unique opportunities for every employee to grow and give back. The OneCause Cares Mentor program provides skill development and helps staff take personal ownership for their professional growth, and the Kickstart Your Cause initiative allows each OneCause team member to gift the company's fundraising software to a nonprofit of their choosing each year.
Other initiatives that promote development, open lines of communication, and whole-life engagement include:
Flexible, people-first workplace options
Employee sabbatical program
Employee-led Culture and DEIB committees that work closely with company leadership
Market-leading 401(k) match
Weekly virtual yoga classes
Summer flex hours
Leadership development curriculum
Summer company meeting that brings together distributed work force
Corporate sponsorship of Calm app subscription for all staff members
Commitment to a culture of open feedback
The annual Best Workplaces list is the result of a comprehensive measurement of American companies that have excelled in creating exceptional workplaces and company culture, whether teams are operating in a physical or a virtual facility. Each company that was nominated took part in an employee survey, which included topics such as management effectiveness, perks, fostering employee growth, and overall company culture. The organization's benefits were also audited to determine overall score and ranking.
"Being named to Best Workplaces is an honor that only a small fraction of companies has been able to claim," says Inc. editor-in-chief Scott Omelianuk. "Proving to the world that you're a magnet for talent and have a culture that keeps teams engaged, productive, and proud to come to work is a truly remarkable achievement."
This is the second time OneCause has been named to the Best Workplaces list. In addition, Inc. previously recognized OneCause with a Gold Best in Business Award, honoring companies that positively impacted the community, nonprofit industry, and society during the pandemic.
The Best Workplaces list can be found in the May/June 2023 issue of Inc., with the full list of honorees featured online at: https://www.inc.com/best-workplaces/2023.
About OneCause
OneCause is driving the future of fundraising with easy-to-use digital fundraising solutions that help nonprofits improve the giving experience and raise more money. OneCause builds technology that optimizes everyday generosity, making it easier for nonprofit organizations to fundraise and for nonprofit supporters to give. Since 2008, OneCause has helped over 10,000 nonprofits in the United States and Canada raise more than $5 billion for their missions. Headquartered in Indianapolis, OneCause is committed to driving innovation in the charitable sector, bringing together nonprofit professionals across the world for the annual Raise Conference to exchange ideas that further fundraising. For more information, visit www.onecause.com or follow us on LinkedIn, Twitter, Instagram, and Facebook.
Media Contact:
Sarah Sebastian
press@onecause.com
863-604-8490