This guest post was written by the team at Morweb, a web design agency and CMS platform designed for mission-based organizations.
During this time of dislocation and fear, nonprofits are struggling mightily to keep to their initial strategic plans for the year. The pandemic and resulting economic downturn constitute an ongoing challenge, and there's no guarantee that organizations will secure sufficient funding to keep their doors open. In fact, a global survey found that one in three nonprofits could close during the next year due to COVID-related revenue shortages.
On a positive note, the survey also shows that the pandemic is spurring enhanced adaptability among charities — almost two-thirds of the surveyed organizations found new ways to engage donors online. Plus, many of the surveyed organizations reported that their donors are actively seeking to address these challenges. 
Right now, these nonprofits are going the extra mile to continue connecting with their donors and inspiring generosity. Those that have consistently nurtured relationships with donors and have made the most of technology have laid a strong foundation to weather a crisis like the coronavirus pandemic. However, some are left struggling to make the shift to virtual operations.
Regardless of your organization's size or cause, staying on top of donor stewardship is a universal priority. To help, we've compiled the following three key tips to aid those looking to boost involvement in their nonprofit fundraising campaigns:
Optimize your website.

Expand your virtual giving options.

Use effective communication practices.
Ready to close the physical distance between you and your donors with virtual engagement strategies? Let's get started!
1. Optimize your website.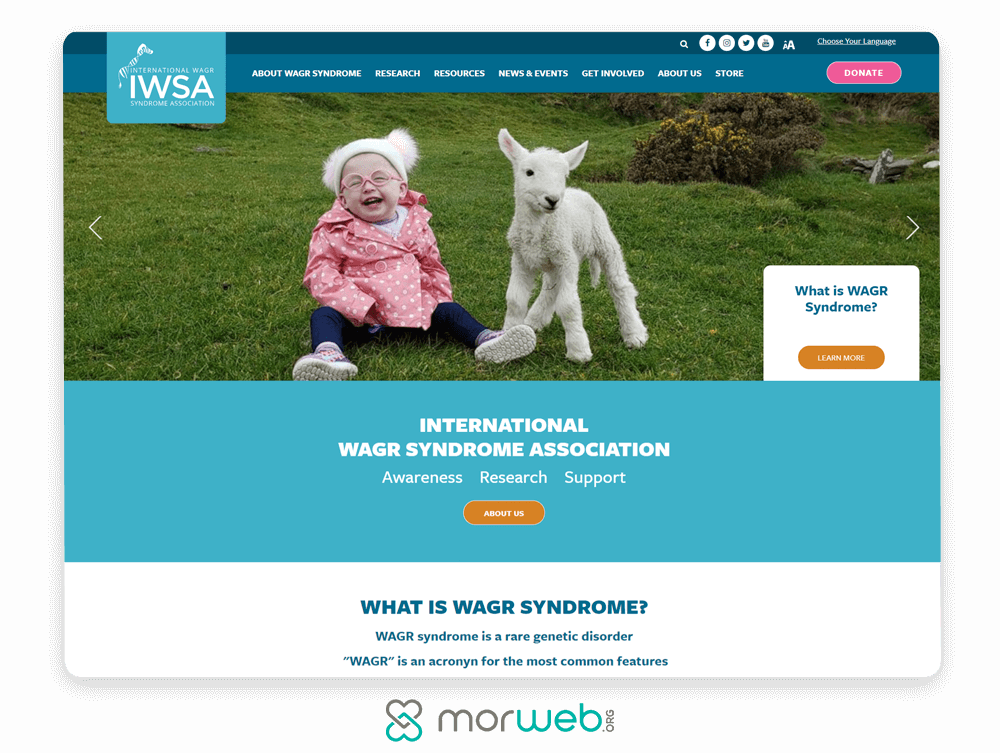 Your organization's website is its primary calling card and the foundation of your virtual fundraising efforts. It's where prospects go to learn about your work, where existing donors go to contribute, and where volunteers go to read up on involvement opportunities.
A well-designed website has the potential to help your organization connect with philanthropic individuals, spread awareness for your mission, and further your impact.
As the staple of your digital fundraising strategy, your nonprofit's website should prioritize the donor experience and make supporting your mission easy. To accomplish this, it should house key resources such as:
A well-designed donation form.

Your digital giving page is what enables supporters to contribute to your cause online. According to

Morweb's donation page design guide

, you should feature a simplistic design that's branded to match the rest of your website. Otherwise, donors may find your form untrustworthy, lengthy, or difficult to use (which means they're more likely to drop out of the process).

An events page.

Dedicate a page to all of your fundraising events so that users can quickly reference upcoming campaigns. As soon as your event dates are finalized, add them to your calendar along with details regarding what each event entails, when they'll take place, and how much registration costs. Be sure to create and share dedicated event registration forms so that you can accurately predict digital attendance and step up promotion if need be.

A blog.

Nearly 40% of marketers

say content marketing is a major part of their overall marketing strategy. By experimenting with blogging, nonprofits put themselves in a unique position to propel their efforts by writing powerful narratives that resonate with supporters. Use your blog as an opportunity to share your team's work and highlight key supporters.
These core pages will promote your virtual fundraising efforts and allow your supporters to learn about your cause wherever they are. Regardless of your approach, start with the right website builder to back your efforts. The smartest move is to invest in one that's sector-specific because it will come with fundraising tools that more generic builders don't offer. This will set you up to create a visually engaging and functional website.
2. Expand your online giving options.
Virtual fundraising offers a high level of flexibility for nonprofits to suit their mission and connect with donors from a distance. It isn't just about building a donation page and hoping donors will find you online, though. Rather, it requires a targeted approach where you develop interactive opportunities that appeal to your target audience.
As you begin developing your digital giving strategy, expand your core online fundraising options to include choices such as:
Peer-to-peer fundraising.

This method enables organizations like yours to exponentially increase their reach by

tapping into supporters' networks

and to increase their overall return on investment thanks to low overhead costs. There's no greater way to grow involvement than by having donors fundraise on behalf of your mission!

Virtual fundraising events.

Digital events allow organizations to bring supporters together and keep them connected despite social distancing requirements. From virtual 5Ks to

online auctions

, there are a number of engagement options available at your fingertips. Just remember to feature these opportunities on your website as well as on other digital channels to increase visibility and boost registration numbers.

A mobile-responsive giving page.

These days, a mobile-responsive donation page is a must. Your website builder should come with responsive themes so that each element on the page will adjust to fit the user's mobile device. Otherwise, donors will have to rotate their device or pinch and zoom to interact with the content and fill out the fields, creating a negative experience.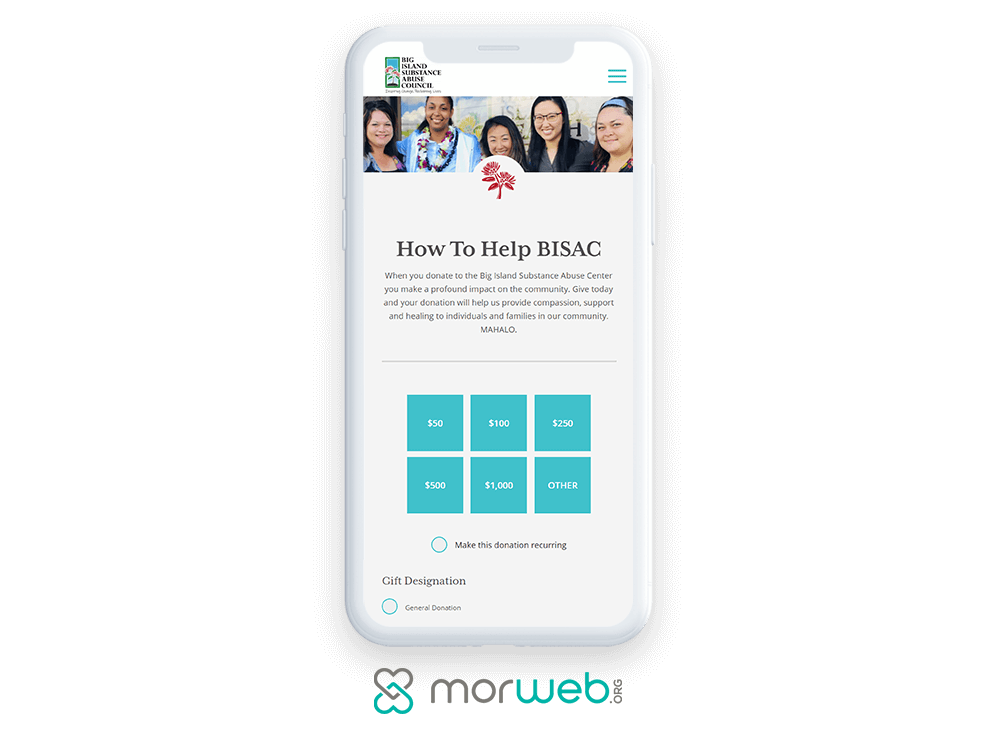 In any case, consider what engagement choices your donors prefer. Be aware of which platforms they respond most positively to. Then, refine your approaches to account for these preferences. By adjusting your strategies to meet their needs, your team will convey that it cares about its donors and prioritizes their online giving experience.
3. Use effective communication practices.
For nonprofits, effective communication is important even in the best of times. Amongst a turbulent economy, it becomes vital. 
The online world is full of various marketing platforms to choose from. Employing multiple platforms allows you to reach larger audiences while simultaneously increasing the likelihood that supporters will see your messages. When done correctly, multichannel marketing drives retention rates and increases the long-term value donors bring to your organization.
When launching your communications strategy, make sure you're leveraging these core platforms to the fullest extent:
Website.

Your online engagement strategy starts with a

well-designed website

that effectively describes your mission, showcases your work, and provides opportunities to contribute. Optimize your landing pages and forms to appeal to users and capture essential information. Then, make sure supporters are able to navigate to key pages from anywhere on the site.

Email.

Email is a tried-and-true

marketing method

that has the power to supercharge your fundraising. In your emails, increase open and click-through rates by tapping into supporter emotions and by communicating their potential impact on your cause. From here, include calls-to-action to direct motivated individuals to your donation page.

Social media.

This platform's immense impact on the fundraising space shouldn't be ignored. Your social platforms allow you to connect with younger donors and interact directly with them. Determine which platforms your supporters are active on. Then, use social media to share your fundraisers and to share impact stories that encourage additional contributions to your campaign.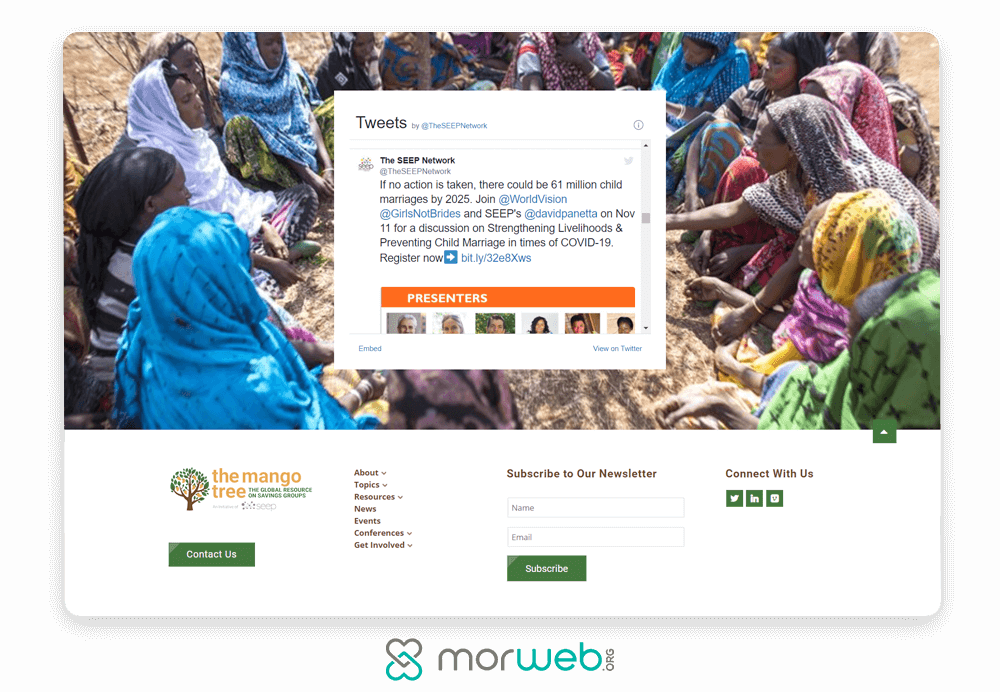 For the best results, develop an omnichannel approach where you use each platform to promote the other. For instance, you can use social share buttons on blog posts to encourage users to share your narratives with their loved ones or embed social media feeds that update in real-time on your website. You can also share links to drive traffic back to your website and encourage prospects to sign up for your newsletter, participate in virtual events, and donate.
Remember that every nonprofit finds success by using different tactics. What works for one organization might not work for you. Monitor which outlets seem to drive the most interaction so that you can produce the perfect combination to connect with your audience and drive fundraising results.
---
The digital space allows nonprofits to reach new fundraising heights. So long as you adjust your strategies to address your supporters' unique needs, you'll set your team up for success.
Keep in mind that your online fundraising strategy starts with a well-designed website, which will serve as the central hub of all information on your organization and its campaigns. By beginning with a site that prioritizes the donor experience, you'll set a strong foundation for your fundraisers. Then, you can expand to enhancing your digital giving options and marketing your mission through various channels.
Now that you're well-versed in the core digital fundraising methods, you can confidently move forward with your new engagement tactics. Good luck!