#5: Useful data for future campaigns/events.
If you've never tried peer-to-peer fundraising before, this might be a great opportunity to see if this method may be useful for future endeavors such as: end-of-year giving campaigns, annual donation appeals, and event-driven campaigns.
You'll have access to an online platform that updates in real time and provides useful data throughout the duration of the campaign. It's a chance to test the waters and determine what works best for your network. You might just be surprised as to how you can incorporate peer-to-peer fundraising and other creative fundraising ideas into your organization's overall strategy.
---
Author: Brittany LaGanke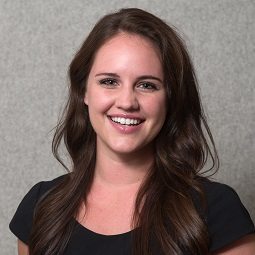 Brittany LaGanke joined Corporate Giving Connection (CGC) as the Director of Nonprofit Development after several years in the nonprofit sector. Initially starting her career in program management and later transitioning into development, Brittany has gained valuable insight into the common obstacles that organizations face while attempting to secure funding.
Brittany leans on her extensive experiences in event/auction management and proven track record in cultivating corporate donors to provide strategic solutions for nonprofit consulting clients.