The amount of work and expertise required to pull off a successful fundraising event is hard to underestimate. Few can do it alone.
To maximize chances of success, charity auctions should be planned by a cohesive, effective and cooperative auction team.
At the top of the leadership chain is the overall auction chair (or co-chairs). This is the primary point person for the entire event. They maintain the vision for the fundraiser, put together the agenda, and recruit fellow chairs to help make the event a reality.
In today's post, we will look at four of the most essential event chair roles to fill. These are the silent auction, live auction, fund-a-need and sponsorship chairs. We will share must-have characteristics and roles for leaders of each committee, plus resources to help these people complete their jobs.
Let's get started!
Auction Procurement Chairs
If your event includes both a silent and live auction, it's helpful to separate these into two different committees. That said, people overseeing procurement share common characteristics.
Successful live and silent auction chairs are…
Willing to ask. Sounds simple, but most procurement committees will have members who are timid and afraid to ask for donations, especially at first. The live or silent auction chair must lead by example. Can they confidently go after high quality donations?
Well-connected. For creative items that generate high bids, having a well connected Chair is priceless. The more people they know, the greater your nonprofit's reach. This is key to obtaining unique, exclusive items that fetch top dollar in charity auctions.
Organized. You won't get a "Yes" every time – so organization and persistence are key. Both of the procurement chairs must be able to keep track of their (and their committee members') solicitations and responses. Persistence and follow-up gets the items and makes your request stand out.
Available. Procurement is time-consuming. Do they fully understand the role, and can they commit the time necessary?
Cooperative. The live auction chair will work closely with the silent auction chair and vice versa. The two chairs should be able to trust one another and communicate smoothly. They should be motivated to further the cause – not outperform one another or be first to reach their goal.
Now let's dive into the intricacies of each role.
1. Silent auction chair
The primary focus of the silent auction chair is volume.
Experts typically recommend having one item for every 2 guests at your auction; that means for an audience of 300 guests, you should aim to have 150 items. That's an intimidating figure for any experience level!
To meet that lofty goal, here are a few key responsibilities of the silent auction chair.
Host a procurement "wish list" party. This is a good tip for both committees. In a relaxed atmosphere (like a potluck at home or a casual restaurant), come up with a list of ideas for unique auction items to procure.
Look at past sales history. Analyze data from previous auctions to determine what items and categories work best with your audience.
Delegate items. The silent auction chair may assign certain categories of items (think home goods, vacations, electronics and so forth) to different committee members based on their industries, connections or availability.
Consider a "super silent" auction. This is a special section of your auction reserved for items that have a higher value, but aren't quite large enough for the live auction..
Bundle packages. Since silent auction donations are typically of lower value than the live auction, you're more likely to get smaller items. The chair should take the lead on bundling items to create fun packages and baskets (like combining a restaurant gift card with movie tickets and popcorn), which often fetch higher bids than the individual parts.
Oversee setup of the display materials, checkout and delivery stations on the night of the event.
2. Live auction chair
Unlike the silent auction chair, the live auction chair leads the charge procuring just 7 to 12 unique, buzzworthy packages worthy of top dollar bids (depending on your event type and audience).
The live auction is a significant portion of both your fundraising and night-of entertainment for the evening. This committee should be led by someone especially driven, well-connected, and passionate for the cause.
Here are the main responsibilities for a successful Live Auction chair.
Procure unique, never-before-seen items. Putting out the same items year after year causes revenue to hit a plateau or start declining. The Chair will lead the brainstorming process to put together diverse, surprising live auction packages. One tip: Exciting travel packages generate plenty of buzz amongst virtually any donor base.
Reach out to their entire network. A basic principle of procurement: Somebody knows somebody that can help you get items.
Leverage the board. The chair should aim to get every board member involved with asking for donations.
Cater to the crowd. To fetch high bids, you want items with the widest appeal among your guests. The chair should thus be familiar with the demographics of your donors. Things they'll want to know: What are their interests? What's the spending capacity of our top tier of spenders? Where do major donors like to travel?
Work closely with a benefit auctioneer. Unlike volunteers, professional benefit auctioneers have the training and experience necessary to extract the highest possible bids. The hiring fee is an investment that will pay dividends in your event. An added bonus: They are well-connected within the local philanthropic community and know what packages are hot right now! Ask if they'd be willing to help with procurement.
3. Donation appeals chair
Special appeals – also known cash appeals, paddle raises, "fund-a-need"s and more – are bringing in a larger and larger portion of fundraising events' total revenue.
While the auctioneer is typically the one delivering an appeal, there are strategies you can employ to make the most of the opportunity.
Here are a few key responsibilities for the point person on all things appeal-related.
Determine what "need" to fund. Special appeals do better when they fund a certain item or program. For example, if you are raising funds for a school, you might raise money for a computer room, playground equipment, or a lunch program – rather than "for the school" in general. Be sure your ask and appeal includes impact – be clear on what the gift will do and how each increment can help.
Facilitate an introductory speech or video. Set your appeal up for success by tugging on donors' heartstrings. The Chair should prepare an inspirational and quick (under 2 minutes) video, testimonial or speaker to be shown before the appeal. Speakers you might consider: people your organization serves, school principals, the Executive Director and more. Since momentum is so important for a special appeal, it's the chair's job to ensure the pre-appeal presentation is not boring.
Recruit a few bid spotters. These are volunteers who record bid numbers as the auctioneer calls them out during the appeal. In (what's hopefully) a flurry of raised bid cards, having bid spotters ensures accuracy and payment.
Identify Gifts Prior to the Auction. Determine a handful of donors who are willing to be among the first to donate the night of your event. Building momentum and having a predetermined gifts will get the ball rolling as these first gifts will inspire others to join in on the giving.
Find a Matching Gift. Matching gifts can help you get the most of our your appeal. Informing your guests that all of their gifts or a percentage of them will be matched by a donor or group of donors is a great incentive to maximize the giving.
4. Sponsorship Chair
Many organizations make half their income before the event. The reason: event sponsorships.
By offsetting costs, sponsorships lay the foundation for a lucrative event.
The sponsorship chair should be someone with business associates, or someone who knows a lot of people around town. They should know how to talk to the movers and shakers of your community to get corporate sponsorships.
Here are additional responsibilities for your sponsorship chair:
Make sure the right people are in the seats on the night of. If you're offering event sponsors a table at the event, the chair should find out if a sponsor is planning to send other people with disposable income and thus deeper philanthropic pockets… or employees that won't be able to give as much to the cause. If the latter is the case, consider other ways to incentivize their sponsorship (like advertising).
Find underwriters for costs. This can include the mobile bidding company, catering, auctioneer, bar, cocktail hour, consignment travel items and more.
---
These four roles are all we will go into today, but keep in mind there are plenty of other important roles that take your event from good to great. These include promotions and marketing, volunteer management, entertainment, raffles and more.
For a more in-depth look at the critical chair roles we discussed today, plus two more key committees (registration and decoration) and much more, check out Winspire's free webinar, "The 6 Most Important Chairs for Fundraising Auction Success."
Author Bio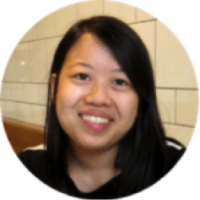 This post was created in collaboration with Summy Lau of Winspire. Winspire provides incredible travel packages and luxury hotel stays for charities to use in fundraising auctions and raffles, with no upfront cost. As Fundraising Editor, Summy brings extensive experience in nonprofit development, event fundraising and publishing to Winspire's semiweekly event fundraising blog, Winspire News.