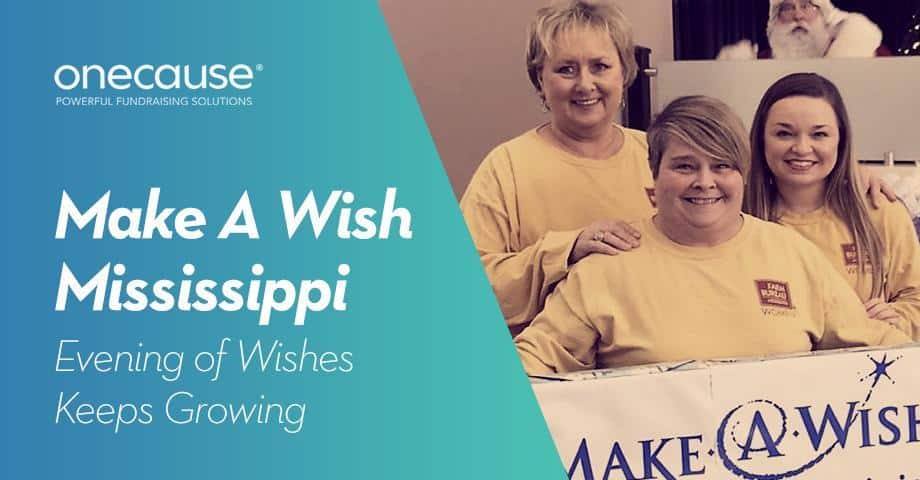 Make-A-Wish Foundation of Mississippi

Background
Every year, there are about 165 kids in Mississippi newly-diagnosed with a life-threatening medical condition. It is Make-A-Wish Foundation of Mississippi's vision to grant the wish of every eligible child.
It takes generous donations to help fulfill this mission. Make-A-Wish holds multiple fundraisers each year in order to make these wishes come true.

Challenge
Ellery Jones joined the Make-A-Wish Foundation of Mississippi as development director – just in time for its annual "Evening of Wishes," a gala featuring dinner and live and silent auctions.
"I'd actually never planned a silent auction before," she said as she recalled her initial experiences, Jones turned to OneCause to help her quickly get up to speed and manage the event with fundraising technology, which raised enough funds to grant 40 wishes for critically ill children. "The first thing I noticed about OneCause is that there were so many details and options available, which helped me successfully manage the event from start to finish."

Solution
Armed with a gala committee of 15 and her partnership with OneCause, Jones and the Make-A-Wish Foundation were able to plan the entire event using the OneCause event check list. The tool allowed them to make sure they were up to date on every facet of the gala, from registration, all the way up to their silent and live auction, and lastly checkout.
"Since our auction items were not just event specific, we really appreciate that OneCause enables us to sell them at any time via our Giving Center event website," Jones said. With the ability to open the auction whenever they pleased, Make-A-Wish was able to start taking bids and selling items before the gala even began.
On May 6th, Jones and her team headed into their event ready to make wishes happen. OneCause's event managers were a big help as well. "We initially had a little hiccup with the event tent cards, there was a spelling error on them, but the event manager onsite fixed it quickly, and it was one less thing we had to worry about," With a little over 100 packages and 5 live items, the annual Evening of Wishes went on without a hitch.
"OneCause made the process streamlined and quick, which benefitted both our chapter and our guests," said Jones, noting that one of the supporters commented that this was the most organized fundraiser she'd ever attended.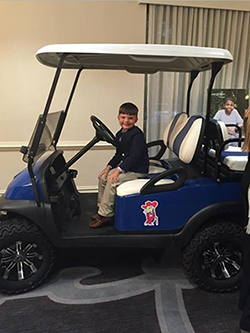 Results
Since using OneCause, Make-A-Wish Foundation of Mississippi has been able to steadily increase the proceeds from its events. As recently as four years ago, proceeds were in the $100,000 range; they have now more than doubled their proceeds using mobile bidding technology.
As for Jones? She's ready to continue to make history with the Make-A-Wish Foundation. "Our goal for next year is going to be around $300,000," and we can't wait to make their wishes a reality.
Key growth statistics:
Raising $795,460 while using OneCause Software
Hosting 9 fundraising events or campaigns with OneCause
Connect with a Cause
For more information or to make a donation to Make-A-Wish Foundation Mississippi, please visit their website https://ms.wish.org/about-us/our-chapter.
Not Done? Keep learning with OneCause!
You've taken the first step in mobile bidding fundraising, but the learning process never ends. Get inspired by these additional fundraising resources: