Background
At OneCause, we have the privilege of supporting great causes and raising funds for critical missions. In Chicago, we are fortunate to help Legal Aid Chicago (formerly the Legal Assistance Foundation of Chicago), whose mission is to provide equal access to justice for those below the poverty line by covering their legal costs.  In the last year, Legal Aid Chicago has:
Helped more than 1,600 families whose homes were in foreclosure;
Kept 6,400 people from homelessness by preventing unfair evictions or saving subsidized housing vouchers; and,
Assisted over 9,000 women and children begin new lives free from abuse, thanks to the orders of protection, child custody, child support, divorces, and other support.
Legal Aid Chicago relies on private donations to fulfill its mission.  In addition to funding from law firms and corporations, they organize several fundraising events throughout the year, including an annual golf outing and a luncheon hosted by their Young Professionals Board, to raise supplementary funds.

Challenge
One of Legal Aid Chicago's core fundraising challenges was finding an easy and cost-effective way to incorporate technology into their events. Like many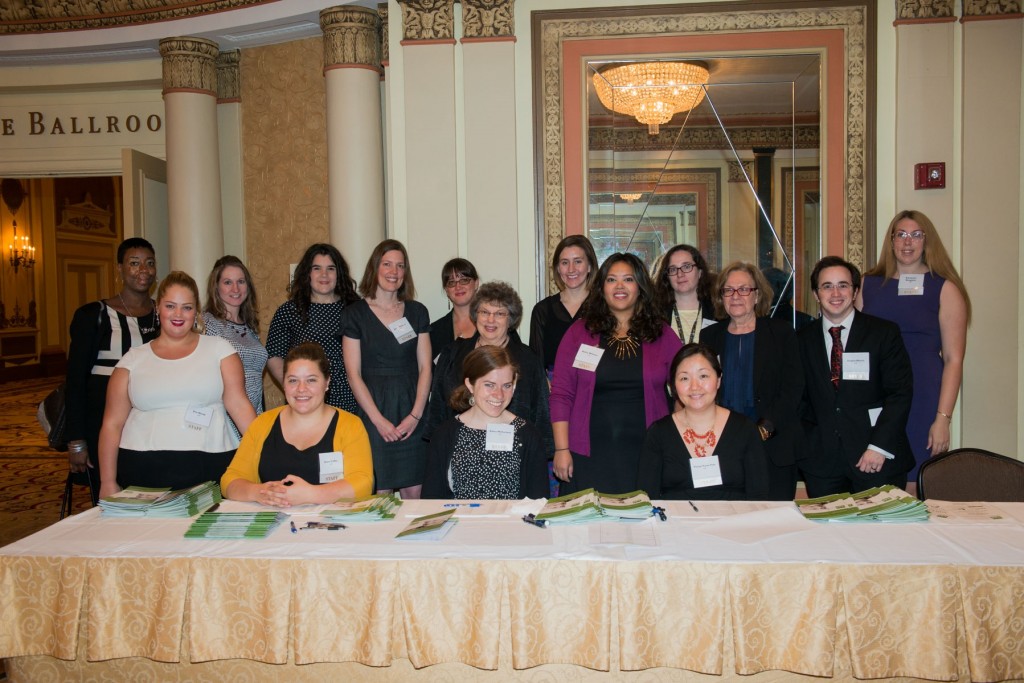 nonprofit organizations, Legal Aid Chicago donor demographic spans a wide range of ages and technical "know-how."  In 2015, they decided to utilize OneCause's DIY mobile bidding solution for its spring event, Justice Is Served.
The ease of use and ability to engage more donors with mobile bidding helped make the event a huge success, so much so that Legal Aid Chicago decided to try another OneCause product, Text2Give®, for their annual luncheon in June.
"We really liked switching to mobile bidding for our spring event. We knew our crowd was mobile and everyone was on their phones, so Text2Give® would let us connect with even more donors. It also would bring excitement to the donation appeal at the end of the luncheon," said Karianna Simpkins, External Relations Coordinator.
OneCause's Text2Give® allows guests to make a donation directly from their smartphone. It's perfect for appeals and events without silent auctions because the nonprofit can harness donations with very little effort.

Solution
The recipe for success is easy: do a quick but passionate appeal for support, tell donors why their gifts matter, have the Emcee ask guests to take out their phones, text a keyword (of choice) to OneCause, and watch the real-time scoreboard thermometer rise as donations come pouring in!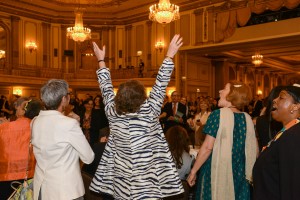 According to Simpkins, "We set a $10,000 goal and wished we'd set it higher.  Everyone loved the scoreboard.  As soon as we hit our goal, the whole room cheered.  Staff, guests and donors all gave rave reviews."

Results
Besides the financial success, reaching and engaging more donors is a core objective of Legal Aid Chicago's donor engagement strategy.
In the past, they used envelopes on the table to solicit donations.  They averaged a 10%-15% return using the traditional "back of the envelope" ask.  In 2013, they captured gifts from 38 guests, but in 2014 that number dropped to 27 donations.  In 2015, using OneCause's Text2Give®, Legal Aid Chicago tripled the number of donors to 76 with an average gift of $148!
With Text2Give®, nonprofits have access to their keyword for 365 days.  This allows groups to maximize their return throughout the year and use it multiple times at a variety of events. "We are going to find a way it use it at our golf outing," says Simpkins.
At the low starting cost of $495 (plus fees), it is a year-round fundraising tool that fits any budget and event format.
Connect with a Cause
Want to contribute to the great cause that is Legal Aid Chicago? Donate here.
Not Done? Keep learning with OneCause!
Want to share in Legal Aid Chicago's success? Learn more about OneCause Text2Give® here and check out these other resources to become an expert on Text2Give®!