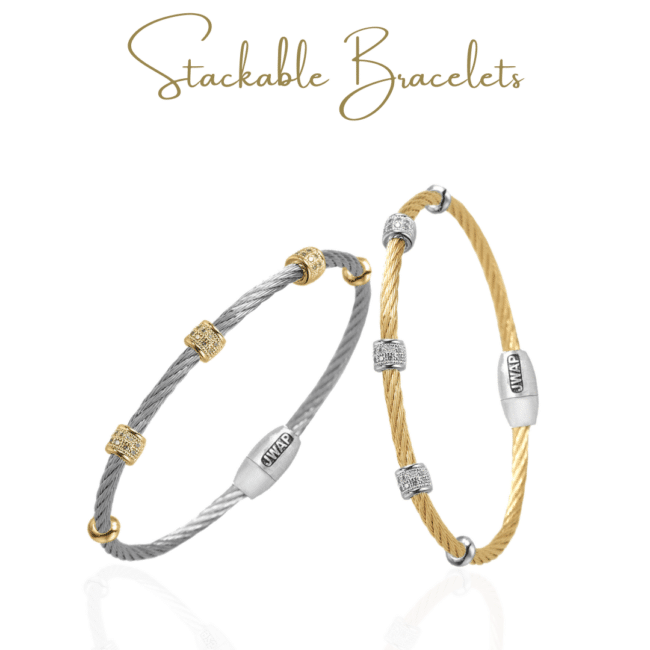 Arm Candy Bracelets
Created exclusively for the nonprofit community!
Package Provided By
Jewels With A Purpose
Package Details
Classy, stackable cable bracelets are pure arm candy! Exceptional quality, including a magnetic closure, these stunners are hypoallergenic and boast three micro-pavé stations on stainless steel cable, hand brushed with rhodium and yellow gold.
Medium size fits most wrists. In this case, too many is never too much! Outstanding packaging for gifting, storing or for travel.
Additional Information
Jewels With A Purpose provides complimentary shipping on our entire collection!
For Virtual Events, we ship the items directly to the winners, covering all shipping expenses and providing tracking information. We include a personalized handwritten note of gratitude, thanking your patrons for supporting your cause.
For In-person Events, we ship the jewelry directly to you ten days before your event and we provide tracking information. Our customized jewelry boxes transform into luxury displays, which greatly simplifies the set-up for your auction team!