This guest post was contributed by Corporate Giving Connection.
For nonprofits, summer is a great time of year to host fundraising events, especially when those events include fun for the whole family. People are looking for outdoor activities to take advantage of the great summer weather—and being able to participate in an entertaining event that also supports a good cause is just an added bonus!  Here are 10 ideas for fun and engaging summer fundraising events:
1. Host a golf tournament.
This could really work with any sport that you think your community might enjoy (volleyball, baseball/softball, flag football, ultimate frisbee, etc.)! All you need to do to get started is to partner with a local golf course and reach out to your corporate sponsors and donors to buy into the tournament. Consider adding additional games for kids or providing food to encourage those who aren't participating directly in the tournament to still come out and show their support.
2. Plan outdoor movie nights.
Going to the movies can be an expensive excursion, especially for a larger family. Consider planning a series of outdoor movie nights for a low-cost alternative. All your organization would need to do is secure a permit to set up in a local park, rent the equipment, and pick out movies to show. You can also even offer concessions like popcorn and candy to complete the movie-going experience. 
Bonus tip: Make sure that your legal team checks about copyrights and licensing for screening the films.
3. Organize a barbeque/cook-off.
Casual events where the community can come together to support a good cause are usually the most successful. Host a barbeque where all proceeds made on food sales go toward your organization. To make the event even more interesting, invite people to bring their best dishes for a  competition. There can be multiple categories to accommodate a wide range of food that might appeal to a diverse crowd. Invite a few local celebrities to judge the dishes.
4. Host a dance marathon.
Dance marathons have become a tentpole event to raise money for children's care programs. A typical dance marathon lasts anywhere between 24 and 48 hours, and the first rule is simple: keep moving! Participants raise money before, during, and after this event and, in return, donors pledge to donate or sponsor the participant's time and energy to dancing for a cause.
5. Coordinate a series of summer excursions.
From a community hike to rock climbing, kayaking, or camping, there are opportunities for adventures that can  also support your cause. You can customize these events to appeal to your audience and charge a small participation fee depending on the type of activity you have planned.
6. Host a food and drink festival with local businesses.
With the increasing popularity of food trucks at all types of events from street fairs to weddings, consider capitalizing on this  trend by partnering with local food and drink vendors to host a food truck festival. Invite these small businesses to donate a portion of their proceeds to your organization. Also make sure that your organization has clear visibility at the festival—through a booth, banners, flyers, etc.—so that potential supporters can connect directly with your team to make donations.
7. Organize outdoor exercise classes in the community.
During the summer, people are looking for low-cost ways to stay active and fit. Plan a series of outdoor exercise classes—yoga, zumba, cardio, HIIT, etc.—for the community. Ask for volunteer instructors and charge a small registration fee with options for people to attend the entire series or an individual event. These types of classes are a great way to create a sense of camaraderie among your donors.
8. Host a sand sculpture contest (with a beach party!).
If your organization is near the coast, host a large community beach party with a sand sculpture competition. Contestants can pay a fee to enter their sand sculpture t, and you can invite  members from your organization's board or even local celebrities to judge each entry. Also provide a variety of refreshments for those attendees not participating in the competition. 
9. Plan a benefit concert.
You don't need a really well known band to host a successful benefit concert. Reach out to local bands in a variety of genres and see if they are willing to participate for free or at a reduced rate. With tickets and food/beverage sales, your organization will raise money while supporting local artists!
10. Host a beer and/or wine tasting event.
For those who love a good craft beer or wine, summer is a great time to go visit the local breweries and wineries. Partner with a variety of local breweries and wineries to host an event at which your supporters who are 21+ can sample the available drinks. Charge a small participation fee or sell light fare to attendees.
---
About the Author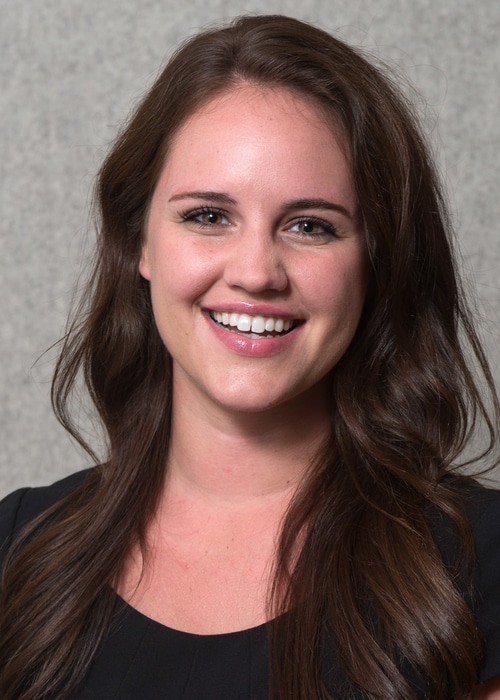 Brittany LaGanke joined Corporate Giving Connection (CGC) as the Director of Nonprofit Development after several years in the nonprofit sector. Initially starting her career in program management and later transitioning into development, Brittany has gained valuable insight into the common obstacles that organizations face while attempting to secure funding. Brittany leans on her extensive experiences in event/auction management and proven track record in cultivating corporate donors to provide strategic solutions for nonprofit consulting clients.