Whether you're planning the annual fundraiser that raises the majority of your annual funding, putting together a small, invite-only get-together, or running an event for the constituents and supporters you serve, you put a huge amount of work into planning and executing successful, well-attended events.
Now what can you do to ensure your substantial investment of time, talent, and resources shows a solid return?
Here's the ultimate checklist on how to promote your event for maximum signups.
1. Fish where the fish are.
Your current donors, volunteers, board members, and community contacts are your event's biggest fans! Make sure they have everything they need to be there and to get new people there as well.
2. It's never too early to Save the Date.
Send your Save The Date mailer (both email and printed card if that's how you roll) 6 to 12 months in advance. This is especially important if the non-profit calendar is packed full in your area. Contact your Chamber of Commerce or search "non-profit event calendar" to make sure your dates don't conflict with other events. If at all possible, you don't want to put your supporters in the position of having to choose between events.
3. Make it easy to share event details.
The easier you can make it for your current audiences to incorporate your event's information into their digital lives, the better. So in your email outreach, include links to your event's landing page and sign-up forms. Make sure you include a link in the email that allows recipients to add the event to their calendars with just a click.
4. Don't forget downloadables.
The breakroom bulletin board is still a thing. Use it! Chances are good that someone has put a lot of energy into designing amazing event graphics, including full-sized posters or banners. Make sure these valuable assets get converted to PDFs you can include with your emails. Remind recipients to print, post, and share!
5. Put your online house in order.
Create a customized landing page (or pages) to promote your event and process sign-ups and ticket sales. Make sure you've incorporated social media links, as well as a way for potential donors or sponsors to reach out. In short, make sure that landing page has everything a visitor needs to support your event.
6. Segment your lists, then tailor messages accordingly.
From thanking event sponsors for their specific contributions to laying groundwork to increase donor support, your organization's single most important asset is the relationships built into your mailing lists. Make sure you're getting the most out of them.
Marketing automation tools have made audience segmentation and tracking so intuitive that you really can't afford not to use those tools to tailor messages that speak directly to the nature of your recipients' relationship with your organization.
7. Reconnect with lapsed members, donors, and sponsors.
Instead of just pummelling the inactive members on your lists, tailor your message to focus on how easy it is to become re-engaged.
"Townsville Youth Leaders of Tomorrow started a new program this fall that's already seeing amazing results. It could be a great time for you to get back involved with TYLT."
And if you're not already using your CRM tool to track interactions with your prospects, active supporters and lapsed donors, now's a great time to start tracking individual relationships.  With every contact and event, your lists should be getting more powerful.
8. Use hyperlocal geotargeting where you can.
Most non-profit organizations have specific neighborhoods or geographic regions they serve. Chances are good that your neighborhoods already have a presence on Facebook Groups. Also, check out sites like Nextdoor.com to get the word out to the portion of the world that isn't on Facebook.
Pro Tip: Most of these groups simply require an address, or a brief line or two in the signup about who you are and why you're interested in joining. No need to tell them you want to pitch your fundraiser to their members. Just let group's admin know that your organization "serves students in Townsville with after-school learning opportunities."
9. Make sure you're working every social angle.
Make sure you create a social media calendar built around key event milestones, with appropriate lead times built in. To be most effective, your social media calendar needs to include dates, the message(s) you need to deliver on those dates, and any links you plan on including with the posts in one centralized location. Promo the FOMO. — A key element of a successful event is its reputation for Seeing and Being Seen. Social media makes it so easy for event organizers to make the next event a Must-Attend. So make sure you're covering your social bases:
10. Lock down your hashtags…
Coming up with easily remembered hashtags should be a key piece of your pre-event social media groundwork. Adding the year makes a lot of sense, too. Begin using "#YourTagHere2018" as early as possible in the run-up to your event, and encourage donors, supporters, and volunteers to do the same.
11…then share the heck out of them.
Make your hashtags (tastefully) obvious throughout the venue. It doesn't make sense to come up with a clever, memorable hashtag then leave it sitting on the sidelines. Or to only include it as part of the now-mandatory photobooth set-up. Centerpieces, table tents, sign-in tables, graphic elements, program mentions … there's no end to the places that your hashtag can (and should) appear.
12. Assign a social correspondent.
Task a social-media savvy staff member or volunteer to cover the event. Task them with grabbing pre-event venue photos, group photos, short event videos, everything they can to share the excitement of the happening itself.
13. Be thankful; do so quickly.
Some of the most important work you do to pre-sell next year (or next month) is what you do in the first few days after this year's event. Put your lists to work to get e- thank-yous out quickly — ideally in a week or less following your event. Look through all those photos and videos you gathered in the last tip to create and share Facebook albums. Update your site's landing page to point visitors to photo galleries and event recaps.
Once the last attendee leaves, and the final thank you note is sent, every good event organizer begins next year's To-Do list. It's the nature of non-profit events and fundraisers. Maximizing signups for your events is a year-round process. Whether your event is next week or next year, Incorporating ideas from this list today lays important groundwork for success.
---
Author Bio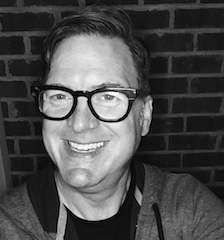 Web Webster is a writer for TechnologyAdvice.com, covering technology, marketing, education, and healthcare for companies across the US. Having scripted and produced events for more than 20 years, this checklist attempts to alleviate the recurring "what if we threw an event and no one came?" nightmares.