This guest post was contributed by Boardable.
It's common knowledge in the for-profit business sector that an effective orientation process is crucial for a lot of reasons. Not only does it make new employees more effective in the organization, it also builds a reputation as a professional and well-run place to work. It is past time that nonprofits take this attitude toward board members, too.
Refining an orientation process is ongoing. Be sure to keep records of what works and where you need to provide more information in the future so you can continually improve. Here are five steps for refining your plan.

5 Steps for Board Member Orientation Success
1. Set board member expectations during the interview process. The best way to ensure that new team members know how to be good board members is by spelling out what that means before they even start. Your interview period should include a "job description" of the board member role with details about attendance, fundraising, event participation (including, for example, expectations around charity auction participation), and other performance metrics.
2. Draw up a Board Member Conduct Agreement. As part of setting expectations, you may want to draw up an agreement of what board members commit to. That way, if a board member has difficulty meeting any parts of board service, everyone is speaking from the same understanding of the role. Don't hesitate to make this part fun, too. You can include fun commitments as well as perks from the organization like rewarding mission experiences, social time with other board members, professional development, personal goal progress, and so on.
3. Don't make a board meeting the new board director's first contact with the rest of the team. Before their first meeting, organize a social meet-and-greet so they aren't being introduced to ten other board members during a structured meeting. Be sure they know who to go to when they need information and feel comfortable asking for help.
4. Another great way to build a support system for your new board member is to establish a board member buddy system. This doesn't need to be a big time commitment. Simply pairing a veteran board member with a new one is a great way to keep established members invigorated about their board service while helping a new member get acclimated quickly. It's much more enjoyable to attend an event or volunteer when you have more friendly faces.
5. Finally, it is critical that you provide the right data and information for new board members. The trick here is to not overload someone with so many documents that they end up ignoring the whole pack. Start with high-level information on the last year and the upcoming year to give a new director the lay of the land. Then, provide them with more detailed committee reports and other information to fill in any gaps where they want to dig deeper. Be sure to also include contact information and any other policies and procedures they might want to reference in specific situations.
Having a fun, effective, elegant method of onboarding new board members can make the difference between a board of engaged and enthusiastic members, and a team of silent seat-fillers. It's worth the time and effort to do it right. Your organization (and your board members) will thank you.
---
About the Author: Jeb Banner, CEO of Boardable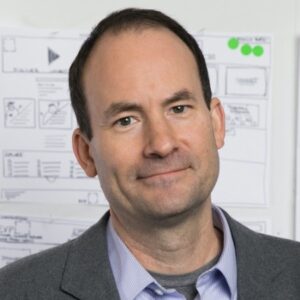 Jeb is the founder and CEO of Boardable, a nonprofit board management software provider. He is also the founder of two nonprofits, The Speak Easy and Musical Family Tree, as well as a board member of United Way Central Indiana and ProAct. Jeb is based in Indianapolis, Indiana.
Boardable is an online board management portal that centralizes communication, document storage, meeting planning, and everything else that goes into running a board of directors. Founded in 2017 by nonprofit leaders and founders, Boardable has a mission to improve board engagement for nonprofits. Boardable is based in Indianapolis, Indiana.