Wine As An Auction Item: A Complete Guide

Wine is a hot market across the country. It's hottest perhaps in wine country where big ticket auction items include trips to exclusive vineyards and cases of wine going for tens of thousands of dollars at charity galas. People are curious about wine and want in on the culture.
Wine-themed events are some of the top fundraising options in the country – Sonoma Wine Weekend, Napa Valley Wine Fest, Walla Walla, Destin, Naples and Sun Valley just scratch the surface of these high dollar events.
This coincides with stats that wine consumption is up across the country, and California is exporting more wine than ever before.
There are more and more wineries popping up every year and more competition among wineries to get customers than ever before. This makes partnering with a winery on an event a perfect way to get a winery in front of a targeted audience.
Over the last few years I've auctioned or helped produce over 40 wine focused events. I've learned that wine is a natural partnership for fundraising events and charity galas.
If you want to take a charity event to the next level and attract a new group of donors, wine is the perfect way to do it. Here's what I've learned about getting wineries to come to, donate, and be part of charity events.
1. Lure them with stats.
Tell the vineyard about how many people are coming to the event. Include who they are, annual income, and why your audience is a viable customer for the winery. Make sure it's the right demographic and sell it to the winery. Vineyards want people who buy wine, are in their age demographic and have some disposable income.
2. Do your research on what your area drinks.
Every area of the country has a specific wine unique to the region. For example, New York, Chicago and California are the biggest locations for champagne. If you're in these regions, bubbly, sparkling wines are more likely to partner at your events. Know your audience and be focused with what your customer drinks.
3. Follow the wines you are interested in on social media.
Follow. Taste. Then reach out. Before you reach out to any winery, interact with them on social media. Make sure your profiles look great! It's a great way to prove you have a genuine interest in their product. If they see on your feed you're drinking their wine (and their competitors') they're more likely to partner.
4. Focus on a varietal or AVA.
You're much more likely to have success if you focus on specific varietals. You can also focus on a specific wine area in your region. Get in touch with the AVA's growers association, get all the wineries' contact info, and reach out to them. The more you know about the wine the better the event will go.
5. Invite a Sommelier to help.
Add a Sommelier to your event committee. They don't have to be master, but they can curate a list of wineries to target that will pair well with your event. For example, if you're looking for Bordeaux style reds from Washington, the Sommelier will help you find the best ones in the area (some that may be under the radar). Also, they can help pair the wine with the dishes you're serving at the event.
6. Be innovative with pairing.
Entice a Sommelier with fun pairing challenges. Ask the Sommelier to pair wines with mac & cheese, Indian, or Thai food, not the normal boring event food. You want to be innovative with your pairings.
7. Plan your event around big wine events.
In most large cities there are food & wine shows a few times per year. Find them on the internet and look to see what wineries are already going to be in town. You can meet those vineyards in person while they are in town, or you can develop your event around the dates they'll already be there.
8. Invite wineries to do a tasting.
Many events people ask for wine donations. You can also invite the wineries to come and do a tasting at the event. Typically these happen before and after the program. This way they get to interact with your donors while pouring and highlighting elements of the wine that waiters normally do not know. Wineries like doing tastings because they get to tell the story of the wine and they're more likely to gain loyal wine drinkers.
9. Hold a private pre-event wine tasting.
If you have a wine partner, hold your planning committee meeting at the winery. Bring new people to them! Typically, they will give you a tour, and you also get to hold your meeting at a beautiful location. You'll be sure to guarantee a great turnout.
10. Promote the winery.
Put their branding on everything. If they've donated the wine that will be featured, takes lots of photos, put them in the program, say thanks from stage, and include them in the follow up email. The more you promote them to your audience, the better. Much of wine buying is brand recognition.
11. Work with vineyards to develop a unique auction idea.
Ask wineries to donate something for the auction. These are my favorite ideas.
Crush Party – Get stomping and drinking grapes! You'll be the envy of all of your friends.
Stay at guest house – Most wineries have a guest house that they may offer for you.
Wine Maker Dinner – Have the winemaker come and pair a dinner while talk about the wine.
12. Create a bottle shop.
Like most things at a gala, you've got to see it to believe it. Here's something we did recently that worked great!
Let's say you invited 8 wineries to pour at a gala. Ask the wineries to bring some extra cases of wine to set up like a bottle shop, sell it at their wine club price, and give the charity 20% of all the sales.
13. Have a wine pull.
Ask for a few cases of wine to be donated around the same price point (let's say $25 for this example). Then mix in a few expensive bottles. Wrap up all of the bottles of wine so they all look the same. Charge $25 per bottle and let guests pull a bottle for a $25 donation. They're guaranteed a bottle of wine worth at least $25, with a chance of winning an expensive bottle. This creates additional revenue and an exciting game for gala attendees.
14. Explore wine sponsorship.
The typical wine sponsorship is with one winery providing and pouring for the whole event. This winery gets to showcase all of their different wines to a captive audience and pair them with all the dishes throughout the evening.
---
This post comes to us from Abra Annes, founder of Generosity Auctions. Generosity Auctions is the leading Charity Auctioneer and Nonprofit Consulting firm in San Francisco. Read more from their team here. And read more about Abra here.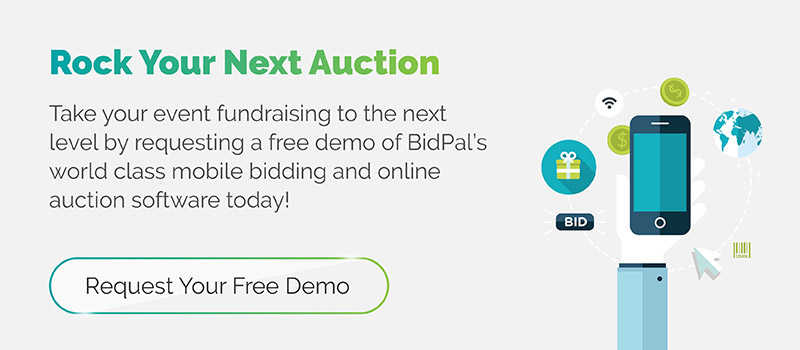 For more advice about running a charity auction (with wine and more!), check out these additional resources!