Carolina Ballet: Easy Reporting Saves Time & Drives Year Over Year Improvement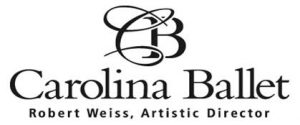 Carolina Ballet provides "world-class professional ballet, entertaining and enlightening audiences in Raleigh, the Triangle region, the State of North Carolina, and beyond."
Like all non-profit organizations, fundraising is critical to fulfilling Carolina Ballet's mission, but it comes with challenges.  Which is why in 2013 a Board member insisted OneCause mobile bidding be incorporated into the Ballet's budget and fundraising calendar after seeing it in action at another local fundraiser.
"Trying to determine how to incorporate OneCause into our annual budget the first year was a stretch," admits Jennifer Irey, Events Manager at Carolina Ballet. But their team quickly learned they could eliminate many fundraising challenges by implementing OneCause.
Challenge #1: An Older Constituency
The Ballet's aging donor base was a core donor demographic and they needed a way to make sure this key segment participated in the auction.  "We were thrilled at how well people of all ages reacted to OneCause mobile bidding at our annual event," recalls Irey.
OneCause's easy-to-use bidding interface was critical to the transition from paper bid sheets to smartphones. OneCause staff and Ballet volunteers were also available for those needing extra assistance bidding and making donations. Irey agrees, "Our on-site OneCause team was great! They made the learning curve obsolete."
Challenge #2: Competition for Donations
Ticket sales to Carolina Ballet performances are a year-round priority. There were concerns from the Marketing team that promoting the fundraising event to all 40,000+ contacts in their database, including Ballet performance ticket purchasers and standard supporters, would jeopardize performance revenue. Irey recalls, "We didn't want to disrupt our tried and true ticket purchasing revenue stream nor compete with ourselves for already limited donations."
Carolina Ballet's OneCause Account Manager helped devise a strategy to overcome ticketing challenges that would satisfy both the Event and Marketing Teams. She recommended that Carolina Ballet segment their contact lists, promoting ticket purchases only to their core donor base while promoting silent auction and raffle participation to their larger Ballet constituency. "I love that they gave us ideas to try! We already use social media to reach our younger audience, but we needed a more targeted approach overall. Segmenting our email lists was the perfect solution."
This consultative approach was highly effective. Carolina Ballet easily generated over $110,000 in ticket sales for their first OneCause mobile bidding event.
OneCause's Account Managers love helping clients tackle event challenges and maximizing their software investment.  They are experts in the field and enjoy sharing current event planning trends and best practices. All OneCause software clients are assigned a dedicated Account Manager.
Challenge #3: Antiquated Reporting & Filing Systems
Carolina Ballet's Director of Finance is tasked with reconciling event data with the organization's payment processing system. This is a challenge for almost every non-profit and often requires time intensive labor.
So the idea of streamlining post-event reconciliation with new technology was exciting. "We were very paper dependent," mentions Irey. "I was personally ecstatic at the idea of streamlining our accounting and reconciliation processes."
OneCause's 125+ reports cut the Ballet's entire post-event reconciliation process in more than half! What once required 2-3 weeks of inefficient data entry now takes about an hour. Irey exclaimed, "Because I am able to export custom data from OneCause into excel files, I can manipulate the data and import it into our accounting software, which saves so much time. Our Director of Finance also has OneCause access, so she can keep tabs on credit card payments and outstanding balances."
With an annual software subscription, OneCause ensures Carolina Ballet always has a back-up of critical event data and can access historical fundraising data. The ability to access event data enables smarter and insightful fundraising by comparing year over year trends and results.
The Result
In 4 years of OneCause partnership, Carolina Ballet has generated nearly $1 million using OneCause Mobile Fundraising Software!
Revenue aside, the fundraising team at Carolina Ballet realized the value of OneCause's Technology for Good®. Irey concludes "We have made important improvements each year thanks to OneCause Reports and the support of our Account Manager. We have an opportunity to do even more with year-round online fundraising and look forward to further deepening our use of OneCause!"
For more information on Carolina Ballet, find them on Twitter, Facebook and at CarolinaBallet.com.
---