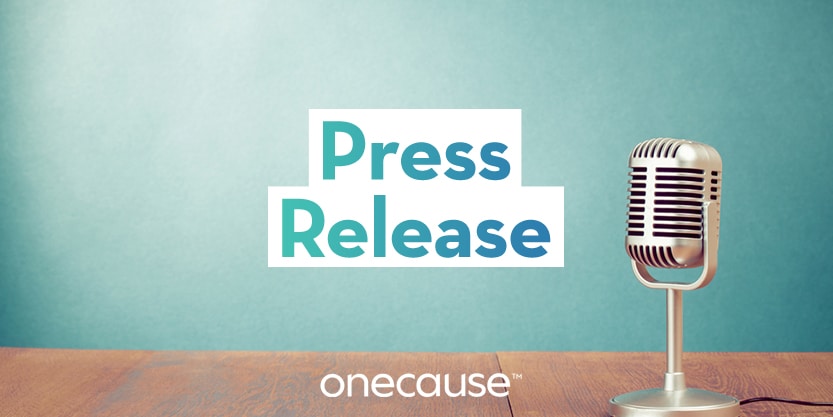 OneCause™ Helps Nonprofits Raise $300 Million in 2017, an Increase of 31 Percent
INDIANAPOLIS — (February 15, 2018) — 2017 was a growth year for both OneCause (formerly BidPal) and its customers. The fundraising software company reported total proceeds raised by nonprofits using its software topped nearly $300 million for the year, a 31 percent jump over 2016. Click to tweet.
Since its founding in 2008, OneCause solutions have been used to power more than 14,000 fundraisers, including more than 3,000 fundraisers in 2017 alone, and have helped nonprofits raise more than $1.2 billion to date.
"2017 was a pivotal year for OneCause, and we expect 2018 to be even better," said Steve Johns, OneCause CEO. "In 2017 we invested heavily in new product development to support the year-round needs of nonprofits and made strategic hires throughout the organization. As we innovate, our customers have new and improved tools to grow their donor reach and raise more for their causes. This is part of our vision to build a better tomorrow through technology."
As a result of these investments, OneCause expanded its SaaS subscriptions by 35 percent. According to Johns, "Our mission is to work together with our customers for societal impact. By helping our customers raise nearly $300 million for their causes in 2017, we are proud to have played a part in housing the homeless, fighting hunger, educating today's youth and finding cures."
2017 highlights include:
A complete rebrand from BidPal to OneCause to signal the company's evolution from a single point solution provider of mobile bidding services to an integrated fundraising technology partner for nonprofits.
A re-engineering of the BidPal Mobile Bidding solution into a unified platform that is fully responsive on any device (desktop, tablet or smart phone), delivering better item engagement, custom fundraising pages, a live auction spotter tool, and last minute ticketing.
The hiring of 26 new full time employees, including senior leaders in product development, sales and finance.
Achieving a company high for customer satisfaction, with more than 96 percent of customers saying they would recommend OneCause to another nonprofit.
"Perhaps most gratifying is that customers appreciate our partnership approach, with 96 percent of our customers saying they are satisfied post-event," said Johns. "And we were recently selected as a finalist for a Stevie Award for Customer Service Department of the Year out of 2,500 submissions. This commitment to customer service is the foundation of success for OneCause and our nonprofit partners."
About OneCause™
OneCause creates user-friendly fundraising software that helps nonprofits engage donors, raise more money and save valuable time and resources. Our cloud-based mobile bidding and payment solutions have helped more than 4,000 organizations connect with over 1.5 million unique supporters annually. Located in the marketing technology hub of Indianapolis, OneCause has been recognized on the Inc. 500 list of Fastest Growing Companies and has received a Techpoint MIRA award for Mobile Technology Excellence & Innovation.
###
For information contact:
Linda Muskin, 847.432.7300
lmuskin@teamclarus.com
Mara Conklin, 847.816.9411
mconklin@teamclarus.com