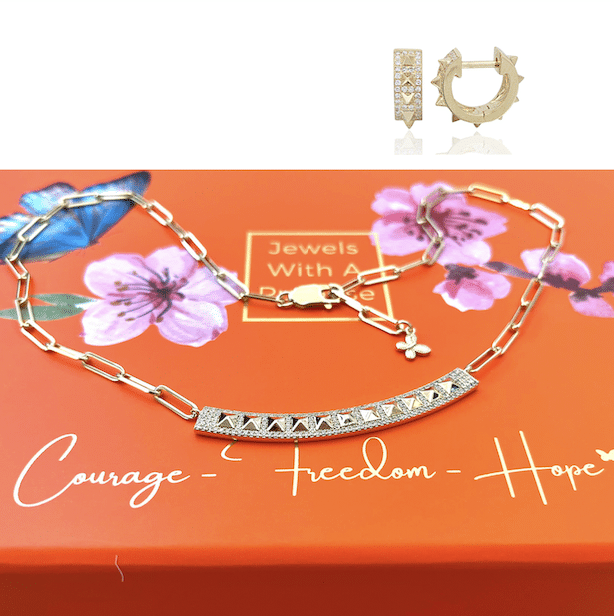 Bar Necklace And Spiked Huggies
Created exclusively for the nonprofit community!
Package Provided By
Jewels With A Purpose
Package Details
Make a statement in these exquisite trendy bar necklace and spike huggies, finely crafted in solid 925 sterling silver, with yellow gold overlay and the highest quality zirconium.
Both hypoallergenic, the earrings measure 0.5 inches and the necklace measures 18 inches. A signature butterfly charm detail complements this stunning piece. Outstanding packaging for storing or for travel.
Additional Information
Jewels With A Purpose provides complimentary shipping on our entire collection!
For Virtual Events, we ship the items directly to the winners, covering all shipping expenses and providing tracking information. We include a personalized handwritten note of gratitude, thanking your patrons for supporting your cause.
For In-person Events, we ship the jewelry directly to you ten days before your event and we provide tracking information. Our customized jewelry boxes transform into luxury displays, which greatly simplifies the set-up for your auction team!