OneCause October 2017 News

As 2017 Q4 picks up steam, OneCause looks forward.
Forward means finding innovative ways to support causes, engage communities and connect with you.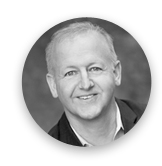 On October 6th, we hosted our first giveback fundraiser, Central Florida Community Gala. Thanks to the guests and co-sponsors, $6,000 was donated back to local causes.
In our hometown, volunteerism was in the air. Our team joined forces with Keep Indianapolis Beautiful to plant 600 trees in our city. We call it PhilanthroPal where OneCause'ers pitch in to volunteer throughout the year.
Looking forward also means keeping a pulse on your needs. The Customer Advisory Council launched this month. It assembles causes of all sizes, to provide ongoing product feedback, as we build new fundraising tools for you.
Wishing you, your teams and fundraisers a successful fall season!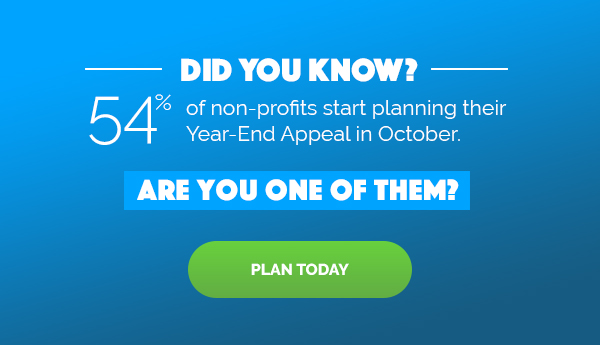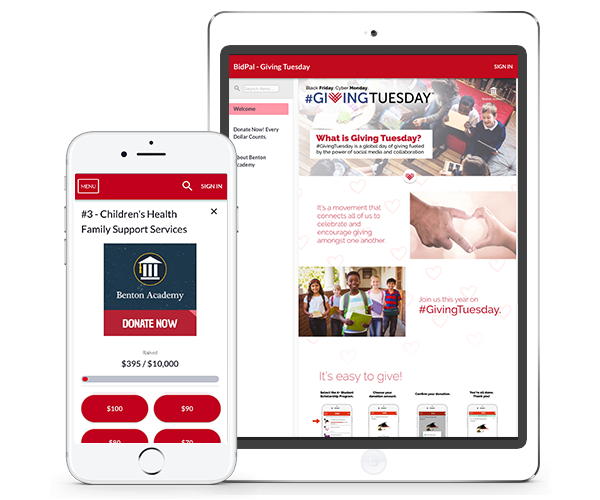 We're all about making it easy to execute Year-End Fundraising!
Whether it's an Annual Appeal or GivingTuesday, let us create simple to use donation tools for your cause. A few clicks and ready to roll!
These tools are FREE for OneCause customers. The mobile fundraising templates are part of your software subscription. Order today!

Year-End is make or break donation time. Check out our 5 Simple Tips to end the fundraising year with a bang, as featured in NonProfit Pro.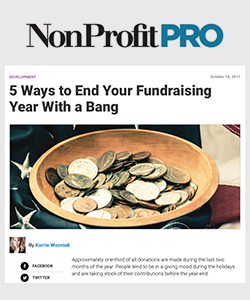 "While competition for these dollars are fierce, there are a few steps you can take to ensure your non-profit garners its share of goodwill." – OneCause, VP of Marketing, Karrie Wozniak.
Easy tips for year-end planning, social media and peer strategies to reach your goals.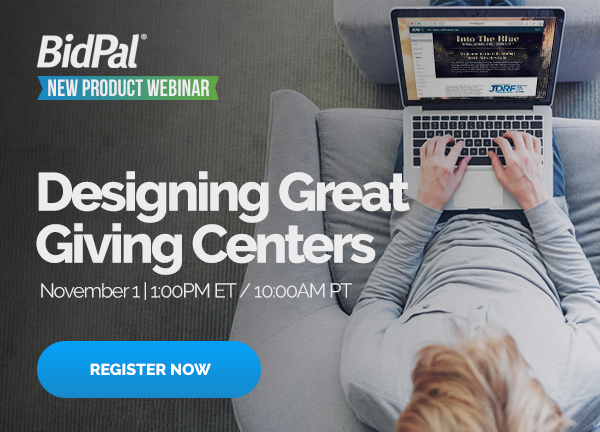 Time is a precious resource for every non-profit. It's easy to lose and impossible to get back!
OneCause is excited to launch Importacular, our enhanced integration with Blackbaud's Raiser's Edge and Raiser's Edge NXT.
This plug-in allows customers to quickly and easily move data from OneCause into your CRM. Read our latest blog post for more on features and functionality.