BidPal Announces Partnership with Winspire
INDIANAPOLIS, June 30, 2015—BidPal, the leader in mobile bidding and fundraising technology for nonprofits, has added Winspire to its preferred partner program. BidPal's preferred partner program offers its nonprofit clients vetted resources of people, products and services that help generate more charitable fundraising dollars.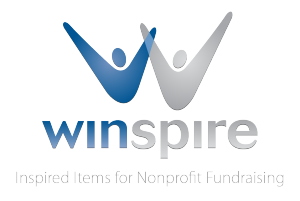 Like BidPal, Winspire was established in 2008 to help nonprofits maximize fundraising revenue. The company provides highly sought after, hard to find and priceless travel packages and unique experiences for use as exclusive auction items in charity events and fundraisers.
"We're always searching to find the best partners to bring more value to our clients' events. We added Winspire to this select group of partners because they allow nonprofits to place exclusive packages in their charity auctions without any upfront cost," said BidPal CEO Steve Johns. "These packages include award shows, major sporting events, VIP access, family vacations, and so much more. Nonprofits purchase only what they sell, making every item risk free."
The Winspire process is simple. Nonprofits select travel experiences from a large selection of unique charity auction items, and include them in their live auctions, silent auctions, raffles, or any kind of fundraising event. To make the process even simpler, Winspire travel packages soon will be fully integrated into BidPal's Fundraising Suite software. Paired with BidPal mobile bidding, Winspire travel packages impress donors and deliver the kind of buzz that drives up bidding. After the event, Winspire's Booking & Concierge Service takes care of the organization's winning bidders, booking their travel experience down to the last detail.
"The world of event fundraising is evolving rapidly and we all must keep up with the changes. That's why we're proud to partner with BidPal—an organization that is a true leader in fundraising technology," said Jeff Cova, president of Winspire, Inc.
Nonprofits can learn more about how to use consignment items in an auction to maximize profits by viewing BidPal's Webinar "Consignment Items: Making the Most" featuring Winspire Director of Fundraising Brett Banner and Creative Director Ian Lauth.